The Surprising Thing That Happened During Vanessa Ray's Blue Bloods Audition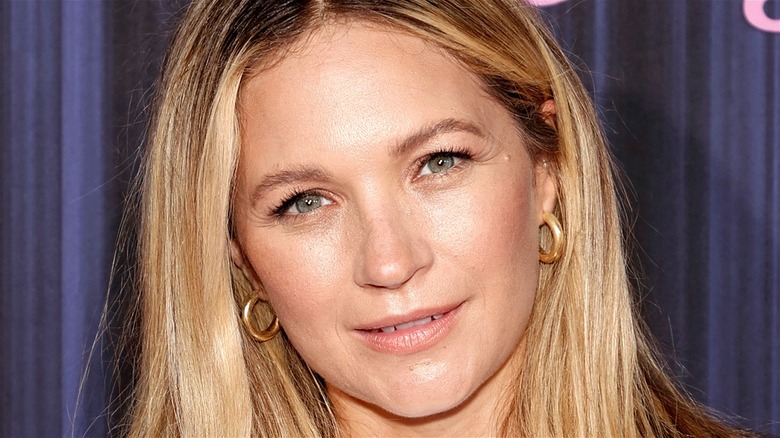 Arturo Holmes/Getty
Any actor who has ever tried to make it in Hollywood has a good audition story. Auditions are, after all, a rite of passage for all young and upcoming performers looking to snag the kind of breakout roles that can set them up for long and successful careers. However, as they become household names, some actors still end up reading for or chasing after roles. Indeed, until they reach the level of someone like Tom Cruise or Samuel L. Jackson, auditions are typically a constant fact of life for many actors.
Fortunately, audition stories can typically make for great anecdotes and talking points later on in an actor's career. For example, Kit Harington told W Magazine about getting beaten up the night before his audition for the role of Jon Snow on "Game of Thrones," and even speculated that the event may have been part of the reason he was cast as the character. With that in mind, Vanessa Ray, who plays Eddie Janko on "Blue Bloods," once shared the surprising story of how she landed her role on the CBS series.
Here is what happened the day Ray auditioned for "Blue Bloods."
Who is Eddie Janko in Blue Bloods?
Feisty, independent, and difficult to offend, Eddie Janko is passionate about her beliefs and far more hot-tempered than Jamie Reagan (Will Estes) — that is, if you can believe anyone is more hot-headed than a Reagan. On the job, Eddie usually sees things in an "us vs. them" way but is always open to hearing Jamie's more neutral assessment of certain conflicts — even if she disagrees with him. Her massive appetite is also, notably, the source of much ribbing from Jamie.
Ever since she arrived as Jamie's new partner in "Blue Bloods" Season 4, Eddie has been through and done a lot, including getting shot and going undercover to investigate in a sex trafficking ring. Whether or not that was always the "Blue Bloods" creative team's plan for Eddie is unknown, but there's no denying the fact that she's earned a place at the Reagan dinner table.
Of course, getting her "Blue Bloods" role wasn't easy for Vanessa Ray. In fact, the actor had to put in some real effort to secure her place on the show.
What happened during Vanessa Ray's Blue Bloods audition?
How did Vanessa Ray snag her dream job? According to the actor herself, only by exercising some much-needed determination and patience.
Ray revealed to "CBS Watch!" that, after auditioning for the role of Eddie Janko on tape, she went to Los Angeles to audition in person. When she did, she was notified that the "Blue Bloods" casting director was stuck in an elevator and needed to reschedule her audition for the next day. It was a turn of fate that inspired Ray to take some draftic measures.
"Sometimes as an actor you're like, 'No! I'm ready right now, and I don't want to come back tomorrow,'" Ray said. "I don't know what will happen tomorrow, but I know today I can get this job.' So, I waited on the CBS lot for two hours until the fire department got the casting director out of the elevator, and then I was like, 'Ready?' And I got it!" 
The rest is, as they say, history, and "Blue Bloods" fans should be more than happy that Ray decided to show enough determination to land the fan-favorite role on the series. That said, it's hard not to wonder whether or not the "Blue Bloods" casting director was totally happy to hold an audition with Ray immediately after being released from an elevator they'd been trapped inside for hours.