Why Henry Cavill Was Crying All Day On The Set Of The Witcher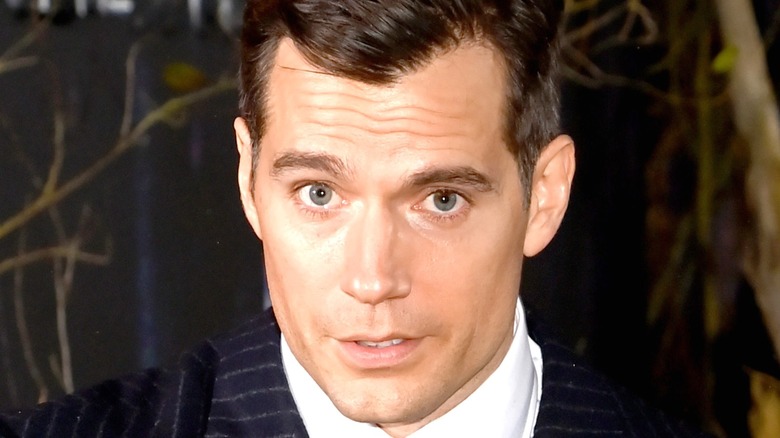 Dave J Hogan/Getty
It takes a lot to play Geralt of Rivia on Netflix's "The Witcher." Just ask Henry Cavill, who recently revealed how he sometimes spent all day crying on set with co-star Kim Bodnia aka Vesemir. But can you guess why?
"I have this thing," Cavill explained, speaking to Bodnia in a new interview promo for "The Witcher."
Between maintaining Geralt's chiseled physique and managing the character's intense acting sequences, Cavill has definitely had his hands full over the past two seasons dealing with the physical and emotional requirements of playing the literary and video game legend. The "Man of Steel" star has played the magic-enhanced monster hunter since "The Witcher" debuted in 2019. With the show finally back on Netflix for Season 2 following injury and COVID setbacks, the actor has started to open up about what he went through behind the scenes, including his crying episodes — which Bodnia also experienced while playing Vesemir.
Cavill thought about personal memories during emotional scenes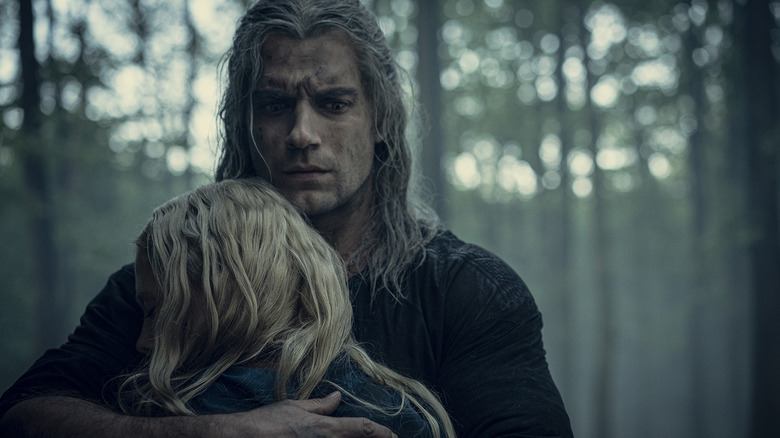 Netflix
According to the "Justice League" actor, the conjuring up of past traumas and other memories from his life was how Cavill would shoot his most emotional scenes as Geralt, and this would often lead to Cavill shedding tears all day.
"Yes, absolutely," Cavill told Kim Bodnia during their Netflix interview segment, after Bodnia revealed that he "trained every day a new way of crying" and asked his co-star if he'd done something similar (via Twitter). 
"I have to travel inside my life all the time because you don't know if there is more to cry about," Bodnia told Cavill. To which Cavill responded, "I have this thing — once I've used something, I've used it. And then I've dealt with it. I've emotionally processed it, because I've been crying all day on set." Bodnia, whose character Vesemir is a father figure to Cavill's Geralt, added that he often views the emotional acting process of harkening back to past memories as a great way of dealing with things in his life. "I always thought that being an actor is also healing myself," he concluded.
Season 2 of "The Witcher" is currently available to stream in full on Netflix, with Season 3 expected to come in 2023.