Brie Larson's Favorite Female Superhero May Surprise You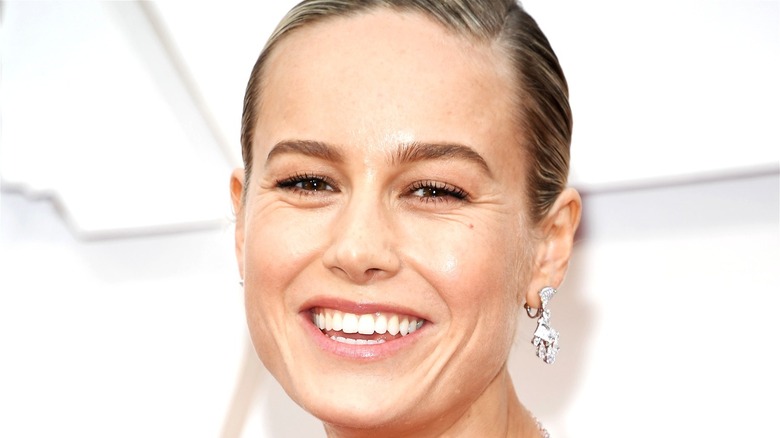 Kevin Mazur/Getty
After taking a headbutt from Thanos like a bump on the noggin and proving to be one of the most powerful beings in the universe, Captain Marvel (Brie Larson) is on a flight path to becoming integral to the Marvel Cinematic Universe. It's a huge duty to take on that she had no issue with, regardless of the various planets she's sworn to protect. Set to appear in Nia DaCosta's "The Marvels," it's safe to say that Larson will continue to deliver a heroic effort in the future of the Marvel Cinematic Universe.
And yet while she may don the stars and stripes of Carol Danvers, there's one hero the Oscar-winning actor looks up to that may cause a stir among comic book movie fans, one that has yet to team up with Captain Marvel in the appearances she's made so far and will likely not be doing so in the future — mainly on account of not being a Marvel hero at all.
Brie Larson's favorite superhero is DC's Wonder Woman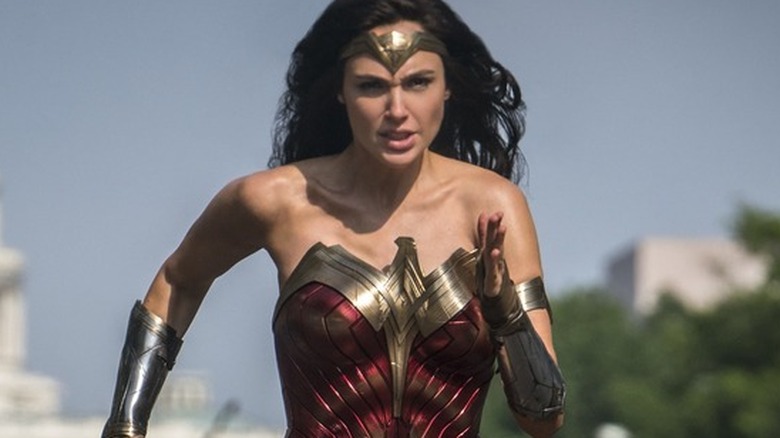 Warner Bros.
While it might be an unwritten rule for some fans not to switch sides, Brie Larson is as rebellious as the character she plays, admitting that her favorite hero is, in fact, DC's Wonder Woman. Larson revealed to The Female Lead on the red carpet of the "Captain Marvel" premiere that the Amazonian princess with a highly sought-after lasso, brought to life most recently by Gal Gadot, is her favorite hero. "I really like Wonder Woman a lot," Larson admitted. "I think she's super cool." She was also quick to shout out other heroes from the MCU, saying, "but also all the ladies in Wakanda are pretty cool too. All the 'Black Panther' ladies. Yeah. We've got a lot of cool superheroes."
While these two iconic supers are the most notable of late to leave a mark for their respective solo outings, there's set to be a lot more women lining up for both DC and Marvel in 2022 alone. Leslie Grace is appearing as "Batgirl," which is currently filming and set for release on HBO Max, and Kamala Khan, aka "Ms. Marvel," will be brought to life by Iman Vellani on the eagerly anticipated show also slated for this year. In short, Wonder Woman may well have competition, and the list is only going to get more outstanding.