Chris Pontius Reveals Which Jackass Star Gets On His Nerves The Most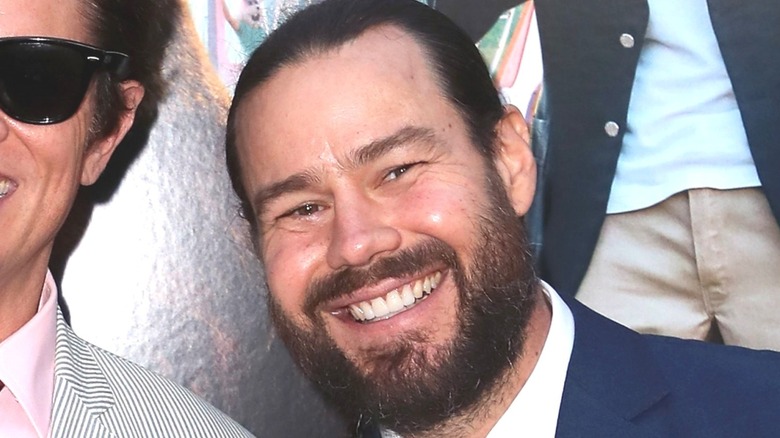 David Livingston/Getty Images
The guys from MTV's "Jackass" have been entertaining movie and television audiences for more than two decades now, with their latest project — "Jackass Forever" — set to hit theaters on February 4. But has the gang actually managed to get along for all this time?
Featuring most of the same crazy characters from the TV show and previous movie installments, "Jackass Forever" is set to unite Johnny Knoxville, Steve-O, Chris Pontius, and the rest of the MTV crew with a whole new set of cast members. This includes surfer Sean "Poopies" McInerney, comedian Rachel Wolfson, rapper Jasper Dolphin of Odd Future, and Preston Lacy look-alike Zach Holmes.
As one of the longest-running "Jackass" contributors, Pontius sat down with UPROXX recently to discuss the new "Jackass Forever" dynamic, which he likened to a rock band "traveling around somewhere." Pontius added, "We're like this family, but also... When we're filming, and there are cameras going, whatever you do to each other, it's worth it for the film." And while it may all seem like fun and games, tensions often rise, according to Pontius, and the cast can sometimes get under each other's skin. Case in point: Pontius' feelings towards Ehren McGhehey, aka Danger Ehren.
Danger Ehren repeatedly annoyed Chris Pontius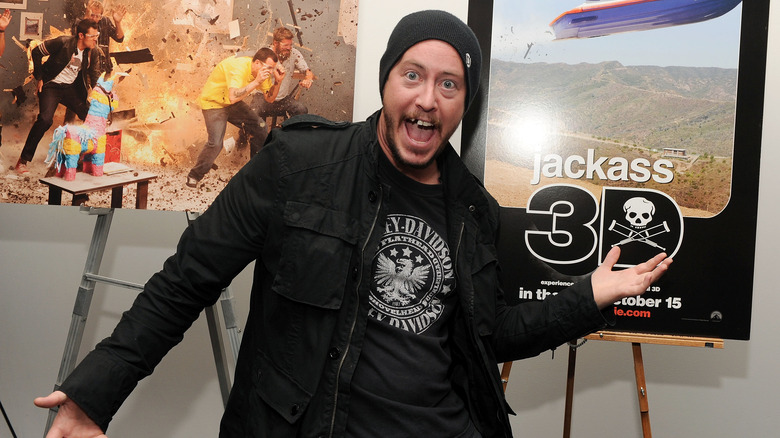 Stephen Lovekin/Getty Images
According to the former "Wildboyz" star, Ehren McGhehey is someone that constantly made Pontius angry throughout the filming of "Jackass Forever" and other projects they've done together. But it's for a reason you might not think. Rather than upsetting him with outlandish stunts or hijinks, Pontius says it's Danger Ehren's uncontrollable mouth that irks him.
"He p*sses me off, because he has a habit of talking over people," Pontius explained to UPROXX. "And so, he just won't shut up, so you have to try and make him shut up. I mean, Ehren's amazing in the new movie. He almost steals the show, but I wish I would've cut his tongue off at the beginning of it because he doesn't need his voice other than to scream." But while Pontius was regularly perturbed by Ehren, it's ultimately all love between the two and everyone else involved. "I mean, we love him, and he's amazing in the movie," Pontius said. "But... not one actual sentence that comes out of his mouth is worth hearing."