Ryan Murphy's Favorite Season Of American Horror Story May Surprise You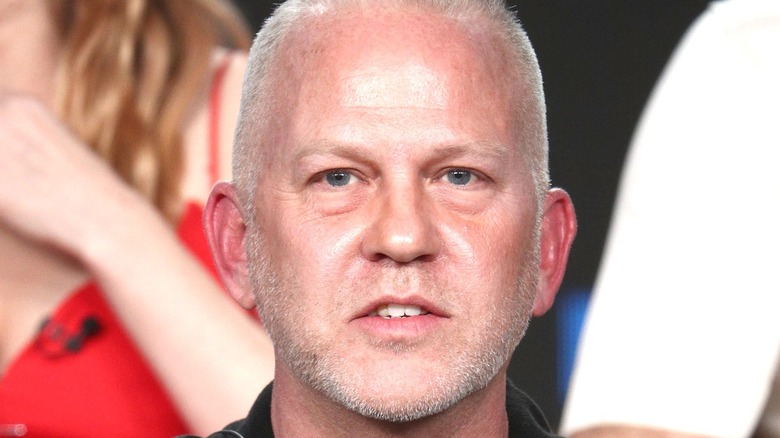 Frederick M. Brown/Getty
Ryan Murphy's television career has been as varied as it is prolific. Previous projects such as "Nip/Tuck" and "Glee" could not be more opposite one another, with one being a gritty look at the lives of hotshot plastic surgeons in Miami, and the other a high school musical extravaganza. It was "Glee" that inspired Murphy to co-create his longest-running series to date, "American Horror Story." After writing so many optimistic speeches about bullying and perseverance, Murphy was ready for a change.
"American Horror Story" wrapped up its 10th season in 2021 and with the show already slated to run for at least 13 seasons, it seems that there is no end in sight quite yet for the immensely popular anthology series. In 2019, the series marked its 100th episode, and to celebrate, GameSpot asked Murphy and other "AHS" alums to reveal their favorite season of the series. Though some had straightforward picks — Cheyenne Jackson cited both his first foray into the series, "American Horror Story: Hotel," as well as the season that gave him his personal favorite role, "American Horror Story: Roanoke" — Murphy had a somewhat surprising answer to the question.
Cult is Ryan Murphy's favorite American Horror Story season
"American Horror Story" has tackled many topical issues, but none were quite as prescient as Season 7. Subtitled "Cult," the season turned its focus to the ramifications of Donald Trump's presidency, with its 2017 premiere coming relatively shortly after the election that brought the former reality TV show host to power. The season focuses on the dichotomy between a middle-class woman Ally (Sarah Paulson), who is devastated by the election results, and Kai (Evan Peters), who sees Trump's election as an opportunity to inspire fear in the masses and cultivate a devoted following.
"Cult" was a standout because it did not feature any supernatural entities. Instead, it was rooted in the real-life horrors that come with fanaticism. Many fans put "Cult" on the lower rungs of their "American Horror Story" rankings, with some considering the subject matter to be too topical.
But Ryan Murphy begs to differ. While on the red carpet, Murphy said "Cult" was his favorite season specifically because of the subject matter. "My favorite season was Cult," Murphy said. "I felt very personal about the writing of it and the ideas of it and it was created from a very passionate, dark place." Though this is a divisive choice, Murphy complemented Paulson and Peters on their contribution. Both are "American Horror Story" veterans and once again, they played their parts to perfection.