Great News Just Dropped For American Horror Story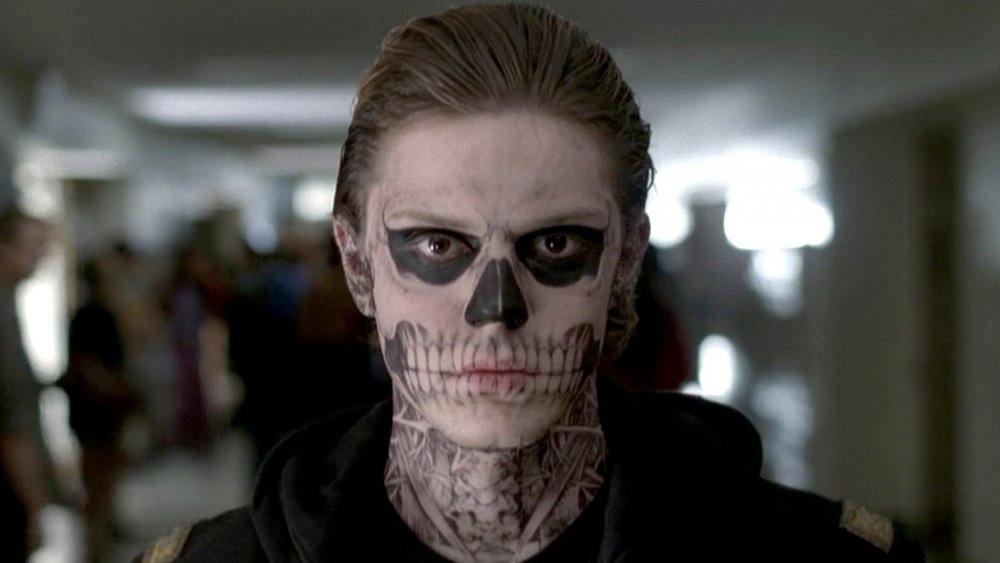 FX
Like some kind of unstoppable masked slasher, American Horror Story just keeps coming back.
At a recent Television Critics' Association presser, FX president John Landgraf announced that the long-running anthology series has been renewed for an additional three seasons on top of its previously announced single-season renewal (via Decider). For those of you keeping score at home, this means that AHS is guaranteed to run for at least — wait for it — 13 seasons.
Landgraf sang the praises of series creators Ryan Murphy and Brad Falchuk in making the rather unexpected announcement. "Ryan and Brad are the undisputed masters of horror TV, having created the anthological limited series with American Horror Story and sustaining its success for nearly a decade as FX's highest-rated series," he said. "We are grateful to them... and our studio partners for committing to another three years. AHS has showcased a wealth of award winning actors since day one, and we appreciate the contributions of everyone... for each new, unforgettable installment of American Horror Story."
The move was surprising for a couple of reasons. First, the series' renewal for season 10 was announced all the way back in August 2018, and there has been radio silence from FX on the series' fate since then (via Variety). Second, the ninth and most recent season (titled 1984) was missing many of the series' traditional featured players, such as Sarah Paulson and Evan Peters, and speculation had been widespread that the series may be winding down.
Why did American Horror Story score such a hefty renewal?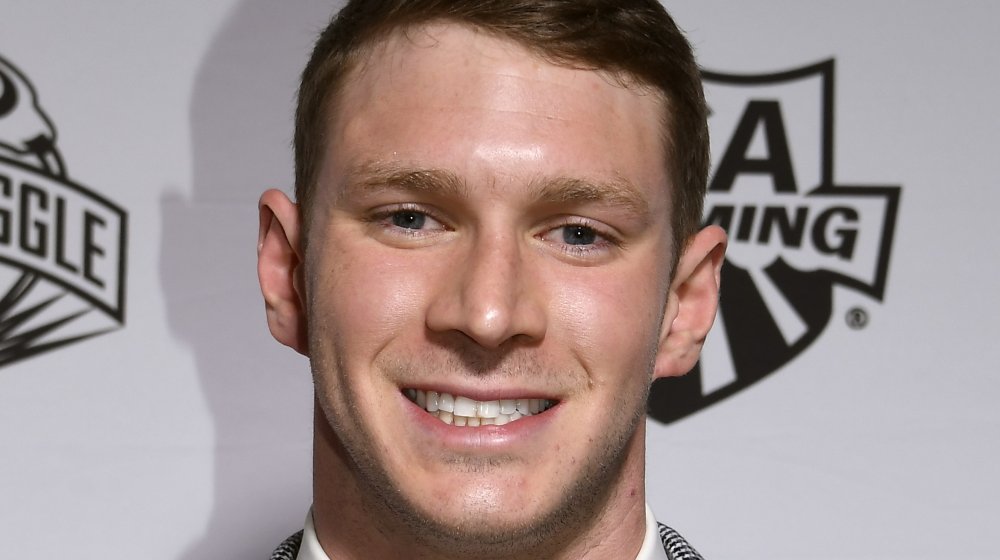 Kevork Djansezian/Getty Images
Murphy himself was feeding that speculation as recently as November of last year. Speaking with Deadline, the super-producer said, "We're working on an idea for season 10 that I think people will love because it's about reuniting fan-favorite actors to come back — because it might be our last season. It's the last season we have contracted."
It's quite a turnaround from Murphy making those remarks to FX handing him the green light for three additional seasons less than two months later, but we can think of at least one factor that likely played a part: the critical response to 1984. Some fans are of the opinion (and we agree) that the series has been... how shall we put this... of inconsistent quality for some time now, with season 5 through 8 (Hotel, Roanoke, Cult, and Apocalypse) garnering mixed reviews from critics and inconsistent ratings.
1984, by contrast, was the best-reviewed batch of episodes since the remarkably strong second and third seasons (Asylum and Coven), and it could very well be that sometime during the last couple of months, the powers that be had a little chat with Murphy about whether he felt like he could continue to bring the same level of quality he did for 1984. Whatever the case, FX brass have seen their way clear to letting the overall highest-rated show in the history of their network stick around for a little while longer. Of course, there's absolutely no word on what the themes of American Horror Story seasons 11, 12, and 13 could possibly be, and Murphy himself almost certainly has no idea at this point. We do have a few itsy-bitsy details, though, about season 10.

What do we know about American Horror Story season 10?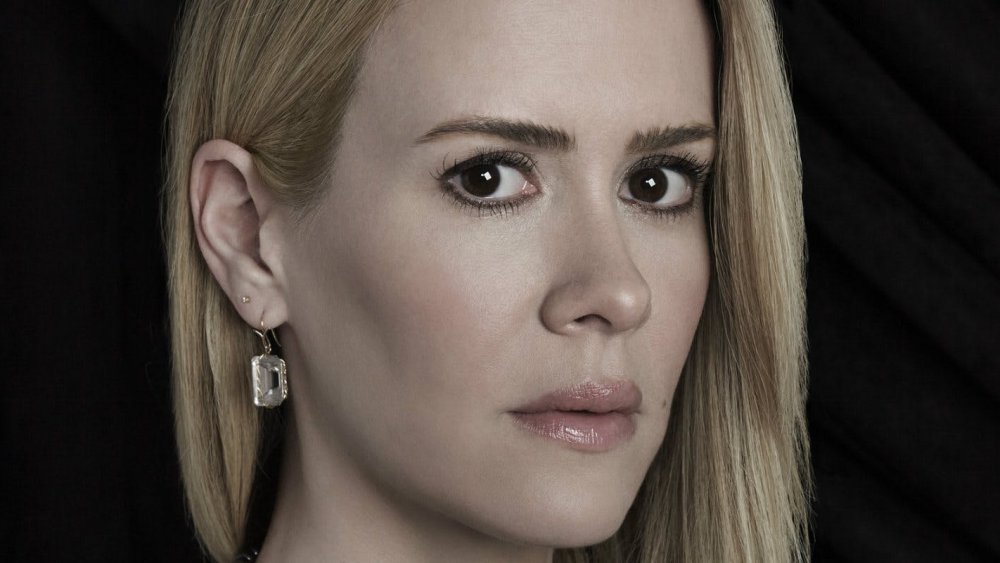 FX
First: Paulson will be back, and she's hopeful that there will be a place for her among the cast for all four of the upcoming seasons. Speaking with Deadline earlier this week, the actress said, "I did ask Ryan if the question was asked to me, could I say that I was coming back, and he said 'yes, you could say.' So, yes, I will be back on American Horror Story." Asked about the then-just-announced additional seasons and if she'd be taking part, she replied simply, "God willing."
As for Peters, he's not yet locked in — but he did indicate in an interview with Digital Spy in May 2019 that he'd be open to returning. "Yeah, absolutely, never say never," the actor said. "I just... Yeah, we'll see what happens." Well, it's noncommittal, but it's something.
As for that killer idea that Murphy is cooking up for season 10, it may not surprise you to know that he's not keen to offer any additional details at this time — up to and including whether or not Peters or other AHS mainstays absent from season 9 (such as Jessica Lange, Kathy Bates, and Taissa Farmiga) will be in on the action.
"I'm keeping Mum," Murphy said. "I've been quietly reaching out to various people. Some people I haven't reached out to yet because I was like 'Do I have a role for them?' So far, everybody I reached out to said 'Yes', so that's been great."
Just like every year, we'll just have to wait and see what Murphy and company have in store for us. The tenth season of American Horror Story is expected to premiere sometime in the fall of 2020.