The Shake It Up Episode You Forgot Carly Rae Jepsen Starred In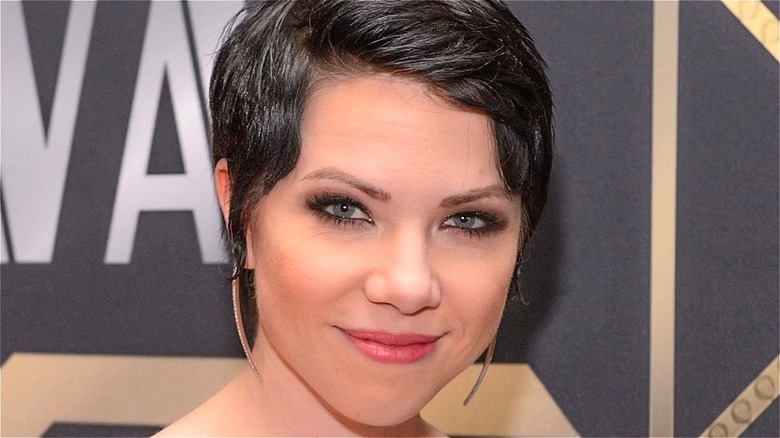 Daniel Boczarski/Getty
When thinking about Zendaya, the first thing that comes to mind is probably her hit show "Euphoria" or her role in the MCU's "Spider-Man" movies. While these projects might be big successes for the actor, Zendaya got her start on the Disney Channel show "Shake It Up." She starred alongside "The Babysitter" star Bella Thorne where the two played Rocky Blue and Cece Jones, two girls with dreams of making it big time as dancers.
On the show, the girls become part of the main cast on their local TV show "Shake It Up, Chicago" which features young kids showcasing their dancing skills. Disney Channel has always been a launching pad for many young actors, but Disney Channel is also sometimes able to snag some big guest stars for their shows.
Dolly Parton made several appearances on "Hannah Montana" as Miley's godmother (which she also is in real life) and Cindy Crawford joined the cast of "Wizards of Waverly Place" for one episode. However, viewers may have forgotten about the time Carly Rae Jepsen was in "Shake It Up."
Jepsen was in an episode with Tyra Banks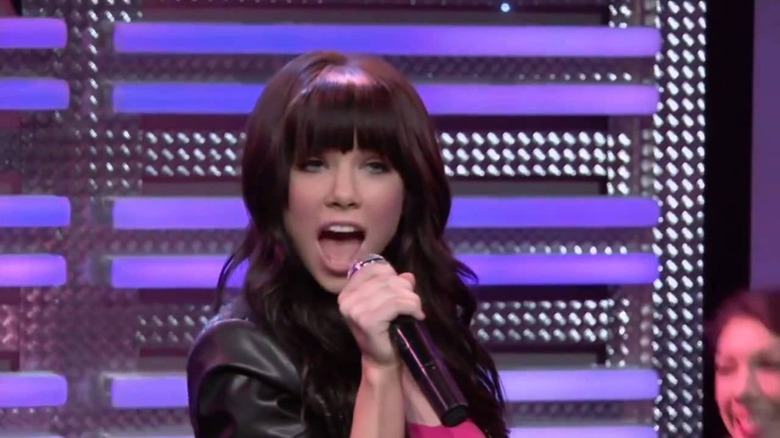 Disney Channel UK/Youtube
The "My Fair Librarian It Up" episode of "Shake It Up" turned out to be a two-for-one deal for fans as it featured both Carly Rae Jepsen and Tyra Banks. In the episode, Banks plays a librarian named Miss Burke who has a crush on another faculty member at the girls' high school. Rocky and Cece try to help Miss Burke land her crush while Logan (Leo Howard), Ty (Roshon Fegan), and Flynn (Davis Cleveland) keep themselves busy with other shenanigans during the episode.
At the end of the episode, Jepsen appears as herself to perform her song "Sweetie" on "Shake It Up, Chicago." Cece gets to perform alongside Jepsen as part of the main dance cast, however, Rocky at this time on the show is no longer performing. Rocky still does get to interact with Jepsen though, as she talks to Jepsen in the episode not realizing she's talking to the star.
This performance from Jepsen was an interesting move as typically "Shake It Up" did not have guest performers nor did their dances perform to songs from major pop artists. However, Jepsen delivered a great performance which is still available to watch on Youtube.