What Happened To The Cast Of Wizards Of Waverly Place?
Tara Ziemba/Getty Images
The Disney Channel has created some pretty memorable live action shows over the past few decades, in many cases creating crossover stars that went on to find sizable success. One such series was "Wizards of Waverly Place," which ran from 2007-2012.
"Waverly" focused on the Russo family: parents Jerry and Theresa, and kids Alex, Justin and Max. The series was about an informal competition between the three siblings, as only one of them would retain their magical powers through adulthood to carry on the family's wizarding legacy. Critics generally praised the series for being full of likable characters and dramatic scenarios, but it walked a fine line that kept it family-friendly instead of dipping too far into the moody, brooding elements of several of its contemporaries, like "Twilight" or the later "Harry Potter" novels.
"Wizards of Waverly Place" had a memorable ensemble throughout its four seasons, one that fans came to know and love. But what have they been up to since then? Here's what happened to the main cast, and where you can see them now.
Selena Gomez (Alex Russo)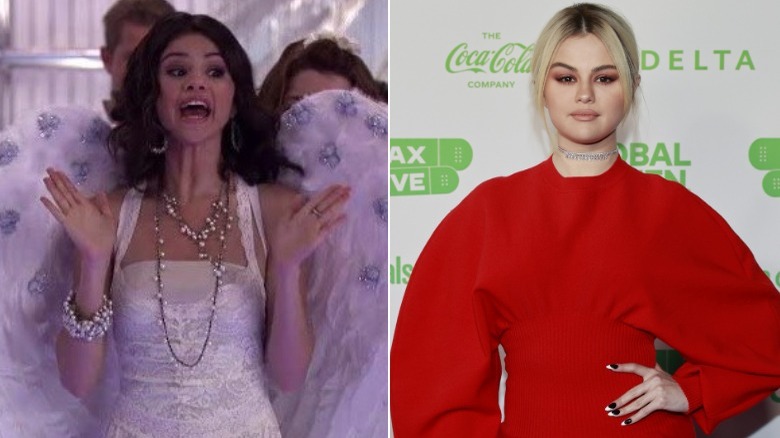 Disney Channel, Emma Mcintyre/Getty Images
Easily the biggest name to come out of "Wizards," Selena Gomez played the only female sibling of the Russo children (unless, of course, you count the magic-clone Maxine that was created in the show's final season). Her character Alex was the focal point of the series and, ultimately, wound up beating out her siblings to retain her powers in the show's finale.
Gomez has gone on to become a formidable music, film and television star, following in the footsteps of Disney Channel notables like Hilary Duff, Miley Cyrus and Demi Lovato. Hits like "Bad Liar," "Lose You to Love Me" and "Hands to Myself" have showcased her vocal range and ear for catchy pop hooks, while performances in films like "The Dead Don't Die" and "Spring Breakers" have kept her acting chops sharp (and given her a bit of indie cred to boot).
She also voices Mavis, the daughter of Dracula in the hugely-successful "Hotel Transylvania" series, which will be releasing its fourth film in the summer of 2021.
Gomez also does some pretty impressive charity work: She was appointed a UNICEF ambassador when she was only seventeen-years-old, and continues to work with them and other organizations close to her heart.
David Henrie (Justin Russo)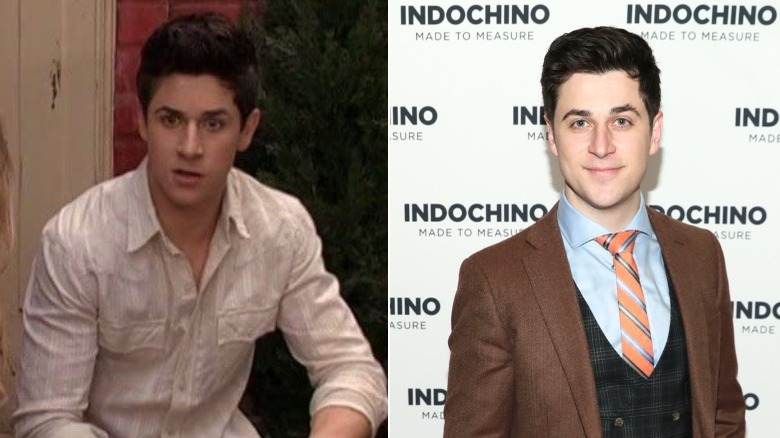 Disney Channel, Rich Polk/Getty Images
The oldest of the three Russo children, Justin, was played by actor David Henrie. 
The character, extremely intelligent and fiercely competitive, was always out to win. Even though Alex ultimately triumphed in the sibling competition to keep their powers, Justin got to keep his as well. He was rewarded for telling the truth about how the competition played out by being appointed the new WizTech headmaster.
Henrie built a pretty impressive resume before he even joined the cast of "Wizards of Waverly Place." He had recurring roles on series like "Method & Red" and "That's So Raven," and he had also played Ted's son on "How I Met Your Mother." In 2016, Henrie took a break from acting when he married former Miss Delaware 2011 Maria Cahill in front of a ceremony attended by several of his "Wizards" co-stars. He also got into some legal trouble in 2018, when he was arrested at LAX for carrying a loaded gun in an airport. =
Over the last few years, David has appeared in the films "Paul Blart: Mall Cop 2" and "Warrior Road," and in 2020 he released his directorial debut, "This is the Year" (a high school comedy about some friends on a road trip to a music festival). 
Henrie recently directed his first feature film, entitled "This Is the Year," which he also has a supporting role in. He is currently filming "Reagan," playing a younger version of the President to Dennis Quaid's take on the elder statesman. 
Jake T. Austin (Max Russo)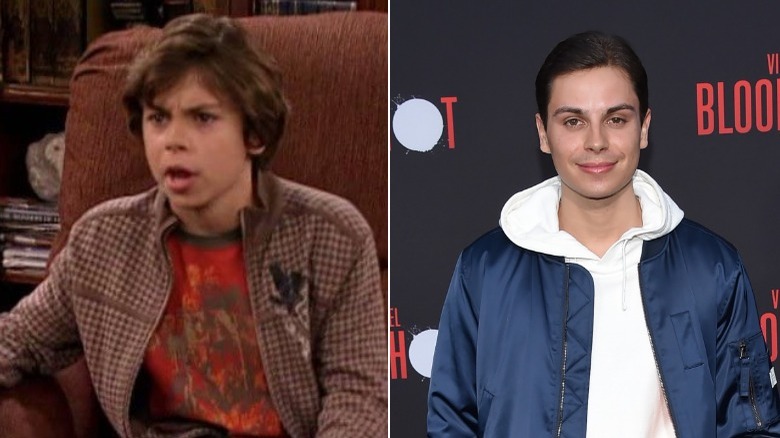 Disney Channel, Shutterstock
The youngest of the three Russo kids was Max, played by actor Jake T. Austin. 
Frequently taken advantage of by his more talented siblings, Max was the only one of the three who lost his wizard powers in the final competition — but he did get to run the family store instead, a task he seemed happy to take as a consolation prize.
In his post—"Waverly" career, Austin has found some success both in live action and as a voice actor. He landed the role of Jesus Foster on "The Fosters," which he played for two seasons before walking away from the show. He also voiced Diego on "Dora the Explorer" and its spinoff "Go, Diego, Go!" and also voiced characters in films including "Rio 2" and "The Emoji Movie." 
Austin has also dipped his toe into superhero waters, voicing Angel Reyes (aka Blue Beetle) in several animated DC projects.
Jennifer Stone (Harper Finkle)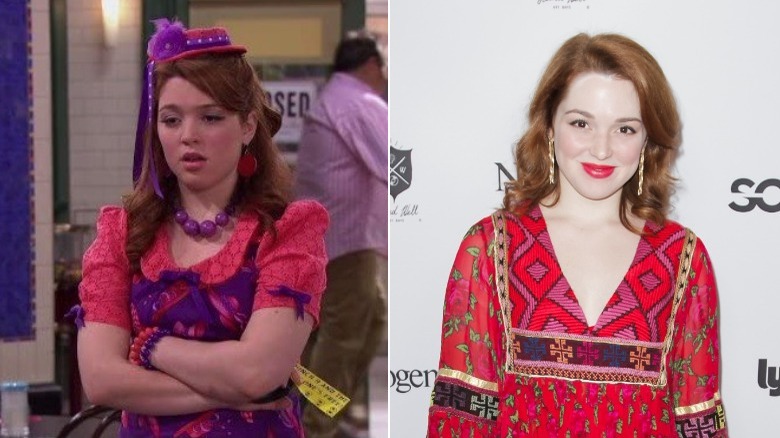 Disney Channel, Tibrina Hobson/Getty Images
The only non-Russo character who appeared in every episode of "Wizards of Waverly Place" was Harper Finkle, Alex's best friend. Played by Jennifer Stone, Harper wasn't magical and was oblivious to the Russo family's magical abilities for quite some time, but her friendship with Alex remained strong throughout all their ups and downs. By the time the series concluded, Harper was basically a de facto member of the Russos.
Stone has a pretty lean list of credits since "Wizards" came to an end, the result of some personal health matters. Just a year after the show ended, Stone was diagnosed with Latent Autoimmune Diabetes in Adults, a form of Type 1 Diabetes. Following that diagnosis in 2013, she stepped away from acting to get a degree in nursing so she could better understand her disease.
Though Stone is now a registered nurse, she has since returned to film and television. In 2019, she co-wrote and starred in "The In-Between," a film about two women with medical issues who go on a road trip of self-discovery together.
Maria Canals-Barrera (Theresa Russo)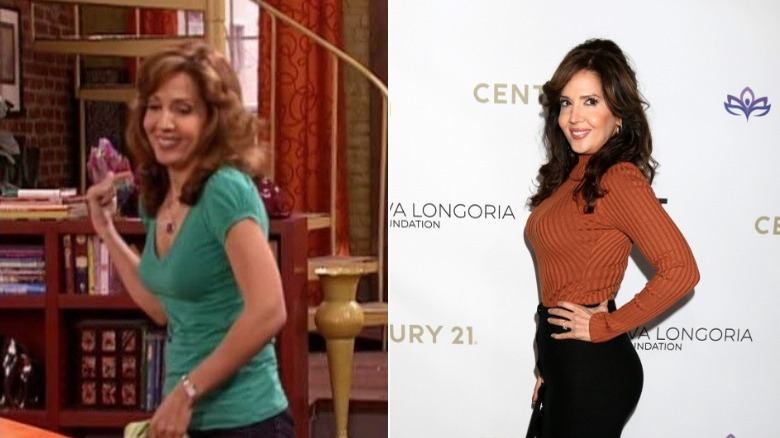 Disney Channel, Shutterstock
The Russo family matriarch was Theresa, played by Maria Canals-Barrera. She was the only non-magical member of the family, sometimes making her feel a bit left out. However, the entire Russo family was a pretty close-knit unit, and their bond ultimately won out over petty disagreements.
Canals-Barrera has had a fairly strong run since "Wizards" came to a close. She has done a lot of voice acting, often in various comic book properties, voicing notable characters like Hawkgirl and She-Hulk in video games and television series. She also voiced Rio Morales in "Ultimate Spider-Man," Dr. Vargas in "Vixen: The Movie" and Ellen Yindel in "Batman: The Dark Knight Returns."
On the live action front, Canals-Barrera's most notable post-"Wizards" role was probably on the ABC series "Cristela." Though the sitcom only lasted for one season, Canals-Barrera's role as Daniela received mostly positive reviews.
David DeLuise (Jerry Russo)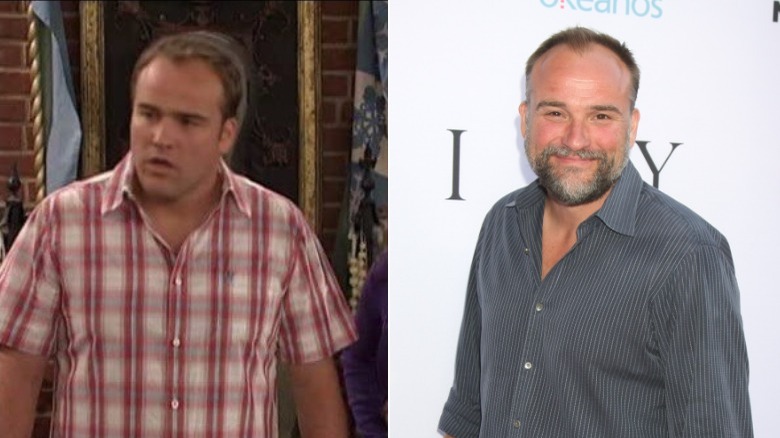 Disney Channel, Shutterstock
David DeLuise comes from acting royalty, which seems only appropriate since his on-screen family was also all about gifts being passed on between family members. 
Cast as Jerry, the father of the Russo family, David is the son of Dom DeLuise — the comedy star (and perpetual best friend to Burt Reynolds) who appeared in such classic films as "Blazing Saddles," "Silent Movie," "The Muppet Movie" and the "Cannonball Run" films. His mother was actress Carol Arthur ("The Sunshine Boys," as well as numerous Mel Brooks movies in which her husband also appeared), and his brothers are Peter DeLuise (from "21 Jump Street") and Michael DeLuise ("Gilmore Girls," "Encino Man"). 
Although "Wizards of Waverly Place" has probably been David DeLuise's most commercially successful role, he has made appearances in plenty of popular projects you've probably seen. DeLuise has had single-shot roles on "NCIS," "Shameless" and "Grey's Anatomy."
Oddly, DeLuise seems to have an affinity towards working in dog films. The best known of these is probably the "Pup Star" franchise, but he has also appeared in "Sox," "Abner, the Invisible Dog" and "Beethoven's Treasure Trail." It goes without saying, then, that DeLuise must be a very good boy.
Daniel Benson (Zeke Beakerman)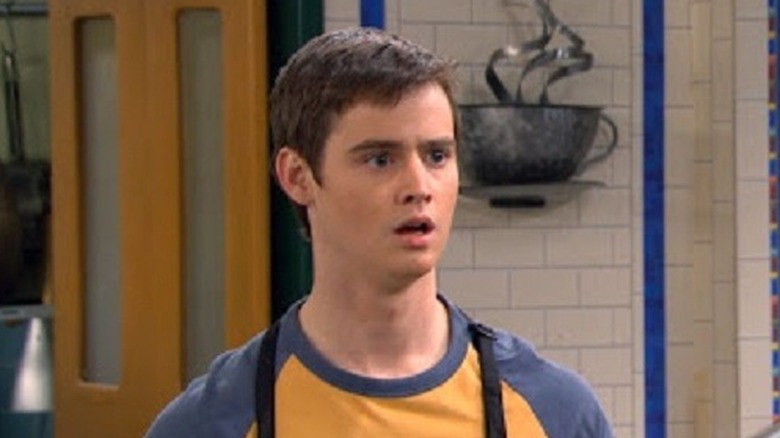 Disney Channel
Though Harper is the Russo friend with the biggest role in "Wizards of Waverly Place," we can't forget about Justin's best friend, Zeke Beakerman. Zeke (or Zack, as he was called in his first episode) fit right in with the shenanigans that Justin and the rest of the Russos often found themselves involved in, and was played by actor Daniel Benson.
Of all the central actors involved with "Wizards of Waverly Place," Daniel Benson has stayed the most under the radar. While filming "Wizards," he popped up in a few films, including "The Onion Movie" and "The Rig." Since the series ended, however, he's only had a few credited roles. 
"Rick and Morty" superfans will recognize him as the voice of Ethan, Summer's sometimes-boyfriend (who we last saw Morty take revenge against for hurting his sister). Benson also was part of the central cast of an oddball 2020 film called "Killing Diaz," about a group of friends who decide to kill their upstairs neighbor.
Bill Chott (Mr. Laritate)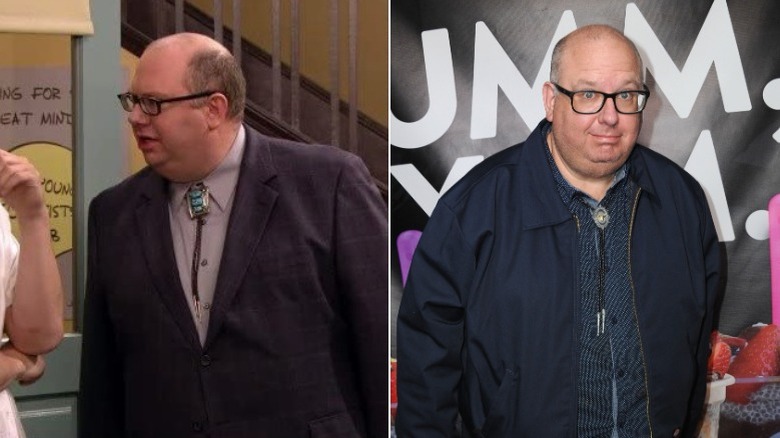 Disney Channel, Albert L. Ortega/Getty Images
Veteran funnyman Bill Chott is one of those faces you've surely seen in a number of films and series over the years. He played Principal Laritate on "Wizards of Waverly Place," often having to deal with whatever hijinks and trouble Alex had stirred up at school in that episode.
Chott began his career as part of an improvisational scene that also had future stars like Stephen Colbert and Tina Fey, and frequently pops up in memorable comedic roles. Before "Wizards," Chott made small appearances in films like "The Ringer," "Dude, Where's My Car," "Galaxy Quest" and many others. He was part of the cast on 1995's quickly-cancelled, now-legendary "Dana Carvey Show" (alongside Stephen Colbert, Steve Carell and Robert Smigel), and has appeared on everything from "ER" to "CSI" to "Monk" and "This is Us."
Since "Wizards of Waverly Place" came to an end, Chott has continued to make guest appearances and work in comedy. He played a teacher on an episode of the third season of "Legion," provided voicework for Netflix's animated Christmas film "Klaus," and has appeared on a few episodes of "Young Sheldon." He also voiced the Doorman (and his adorable dachshund Hundley) on the "Curious George" series.
Gregg Sulkin (Mason Greyback)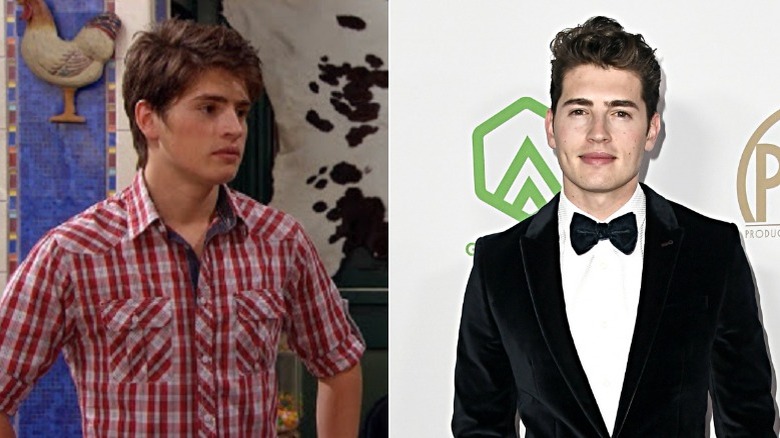 Disney Channel, Frazer Harrison/Getty Images
Any coming-of-age series worth its salt needs some romantic entanglements, and Alex Russo's came in the form of a werewolf named Mason Greyback. Played by Gregg Sulkin, Mason didn't make too many appearances on "Wizards of Waverly Place," but he was nonetheless an important part of Alex's character arc.
Sulkin has had a number of roles since his time as Mason came to a close. He had a short run as Wesley on "Pretty Little Liars" just after "Wizards" ended, and also had starring roles on the MTV series "Faking It" and on the pseudo-MCU series "Runaways," where he played Chase Stein.
Sulkin got his American citizenship in 2018 (though he still retains his British citizenship as well), and seems to have several other roles in the works. He's the lead character in the animated film "The Adventures of Bunny Bravo" (alongside a few other Disney Channel veterans like Drake Bell) and he is currently filming the upcoming Netflix series  "Pretty Smart" opposite Emily Osment, about a snooty intellectual forced to move in with her sister and her eccentric friends.