In Norm Macdonald's Career, One Role Stands Above The Rest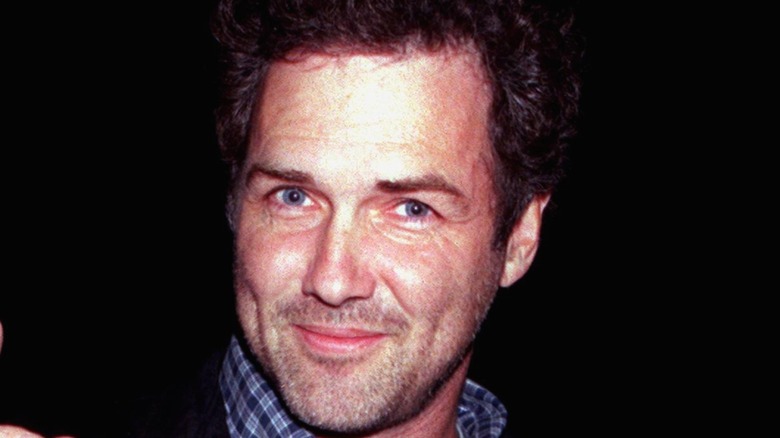 Newsmakers/Getty Images
The sudden death of comedian and actor Norm Macdonald at age 61 in September 2021 (via The A.V. Club) truly shocked and saddened the comedy world and those who'd become devoted fans of his.
At the time of his death, Macdonald was still largely known for his legendary run as part of the cast of "SNL," as well as the outrageous jokes he made on "Weekend Update" that eventually got him fired from the series. But Macdonald was also an incredibly gifted stand-up comedian and comic in general. His deadpan expressions, fearlessness, and surprisingly brilliant way with words made him truly unique in the comedy world, a Groucho Marx for the modern age. It's hard to imagine a comedic talent at his level emerging again anytime soon.
Macdonald tried his hand at many roles in show business over the years, often in an unconventional way. These included becoming a stand-up comic, talk show host, author, and podcast host. He also starred in films and television as well, though these projects weren't always as successful as hoped. This is the one Macdonald role that stands out above the others.
Dirty Work is still Norm Macdonald's best film role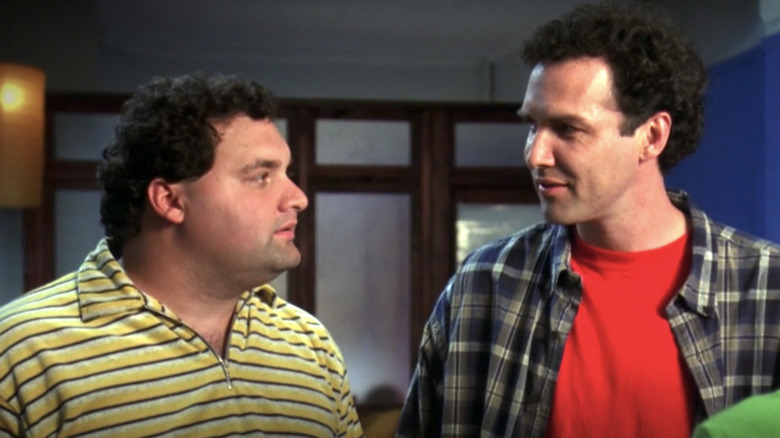 MGM
Directed by the late Bob Saget, 1998's "Dirty Work" is really the one time that Norm Macdonald starred in a mainstream vehicle for his comedy. Macdonald plays Mitch, a loser who begins a "revenge for hire" business with his friend Sam (Artie Lange) so that they can fund heart surgery for Sam's dad, Pops (Jack Warden). The vengeful jobs include such schemes as embarrassing a shady car dealer on live television, destroying an apartment building, and broadcasting adult content in a movie theater.
 "Dirty Work" originally flopped at the box office, and critics didn't exactly embrace the film's pitch-black humor. Yet, the film slowly found an enthusiastic audience, and years later, it is seen as a classic. In a recent article on the movie from SlashFilm, Chris Evangelista argued that the comedy "is so unapologetically silly, so unconcerned with having anything resembling a message, that it stands apart from the forgettable comedies that were arriving at the time." 
In the wake of Macdonald and Saget's untimely deaths, Paste Magazine said "['Dirty Work'] has rightly earned its place in the comedy cult classic hall of fame for its stacked lineup of comedy legends ... and sheer concentration of well-timed jokes per minute." But even before Macdonald's death caused people to begin revisiting his old work, The A.V. Club highlighted the film in 2009, calling it a "brilliant, perversely wholesome meta-comedy" and proving that it was finally being appreciated. 
Macdonald starred in one more film, 2000's "Screwed," but after it bombed too he stuck to small supporting roles in film and television. At least "Dirty Work" has become more positively remembered over time as an underdog comedy whose jokes still shock and delight over two decades later.