Wee Man Shuts Down A Major Jackass Forever Cameo Rumor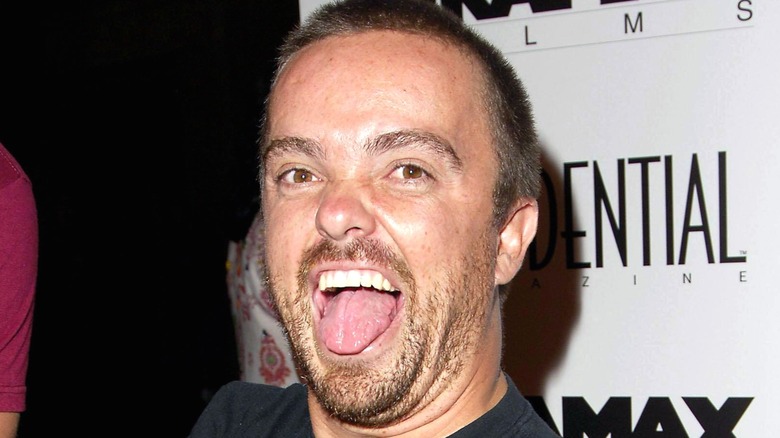 Everett Collection/Shutterstock
Wikipedia is a great source for information on a very deep and wide variety of subjects, but it isn't always the most reliable, because as everyone knows, anyone can edit articles on the platform to say anything they want (the fact that it can be trusted at all is sort of a minor internet miracle).
That means that if you see someone on Wikipedia's cast list for the upcoming "Jackass Forever," that, unfortunately, doesn't mean they are necessarily in the film. The trailer already reveals cameos by figures like Machine Gun Kelly and Eric Andre, and presumably, there will be many more surprises to come when the film hits theaters on February 4, 2022. That being said, "Jackass" luminary Wee Man recently cleared up the rumor that a certain high-profile celebrity shows up somewhere in the new film. Unfortunately, in this instance, that rumor appears to be wrong. But in today's age of secret cameos and fiercely guarded surprises, it will probably take until the release of "Jackass Forever" for people to actually believe it.
Wee Man says that Jackass Forever won't include any Shaqtin' a Fool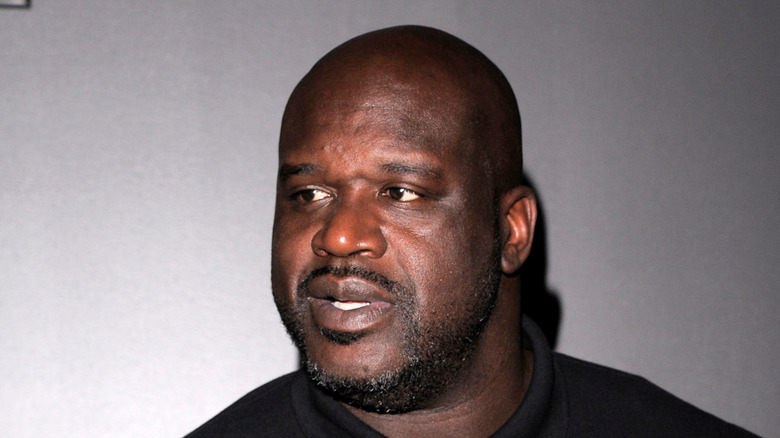 Ron Adar/Shutterstock
The straight truth was revealed on a recent installment of the Loudwire YouTube series "Wikipedia: Fact or Fiction," featuring Wee Man. The show invites guests to weigh in on the accuracy of information found on the platform, and Wee Man was asked about some Wikipedia editor's assertion that Shaquille O'Neal is among the celebrity guests in the upcoming "Jackass Forever."
That idea didn't come out of nowhere. Shaq is a known "Jackass" fan, having appeared on the original MTV series, as well as a 2020 episode of "Jackass" legend Steve-O's podcast "Steve-O's Wild Ride!" on which he stated an interest in making an appearance in the latest film (via ComicBook.com). The idea that Shaq does make a cameo in the film has been repeated by publications leading up to the release of "Jackass Forever," but according to Wee Man, it's not true. "No, no Shaq this time," he told "Wikipedia: Fact or Fiction" host Graham Hartmann. "There is a lot of celebrity appearances, but he's not one of them. I wish! He's a cool dude!"
There you have it. Unless there is some Andrew Garfield-style deceit afoot, if Shaq does end up appearing in "Jackass Forever" after all, it was without the knowledge of Wee Man.