What Matt Lauria Wants To See In CSI: Vegas Season 2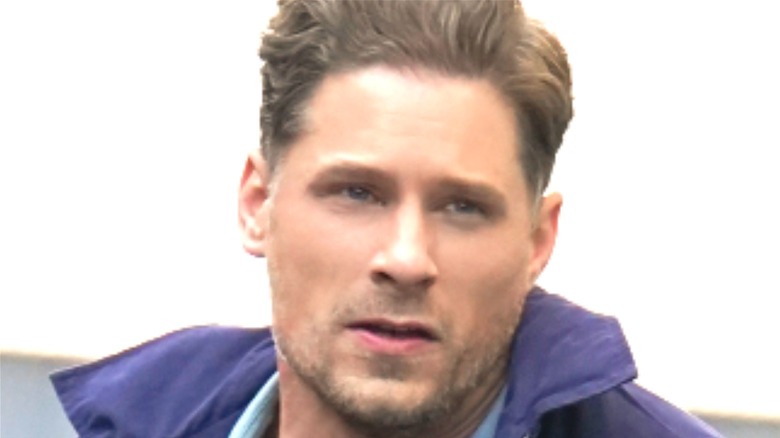 Robert Voets/CBS
With the first season of "CSI: Vegas" wrapped up and a second season greenlit, the cast has some ideas of what they'd like to see with their characters for the future. With much of the first season focusing on the relationship of returning characters Sara Sidle (Jorja Fox) and Gil Grissom (William Petersen), who have both opted to not return for the second season, it appears that the next season may shift the spotlight to the new CSI team that was introduced on Season 1 of the revival. Expect to learn a lot more about Max Roby (Paula Newsome), Allie Rajan (Mandeep Dhillon), and Josh Folsom (Matt Lauria) in Season 2. 
Viewers are likely intrigued with the bits and pieces we've learned about the fresh faces already. Max, the head of the Las Vegas Crime lab, has shown herself to be someone who is willing to break the rules when necessary, while Allie has proven herself to be a competent and confident investigator. As for Josh, there are sides to the character's past, as well as potential developments in his relationship with Allie, that Matt Lauria hopes fans get to see in "CSI: Vegas" Season 2. 
Matt Lauria can't wait to delve into his character's past
In an interview with TV Insider, Matt Lauria talked about Josh, and how little he divulges about his personal life. "You don't get a whole lot of information about Josh's family until Episode 7, when he mentions something about ... his mom was sick and that's why he got into being a CSI," he said. "And then he also mentioned that his uncle was incarcerated." 
Lauria would love to delve into more of Josh's history in Season 2 so that fans can learn more about why his character is who he is. During an interview with TV Fanatic, the actor was asked about what he'd like to see from Josh in Season 2, and he responded, "Anything involving family and parents gets a lot of mileage because they strongly influence who we are as people." 
He also thinks that exploring the feelings Josh and Allie have for each other would be interesting. The characters are very close friends, and Allie is in a relationship with someone else. When Allie makes the comment in Episode 5 that "you can't mix work and pleasure," Josh realizes that even if she had feelings for him, she probably wouldn't act on them. "I also like their connection," Lauria told TV Fanatic. "I like walking that line of I want this, but it's dangerous." Hopefully, Lauria will get his wish to explore all of these areas as the show continues.