CSI: Vegas' Matt Lauria Reveals What Really Attracted Him To The Role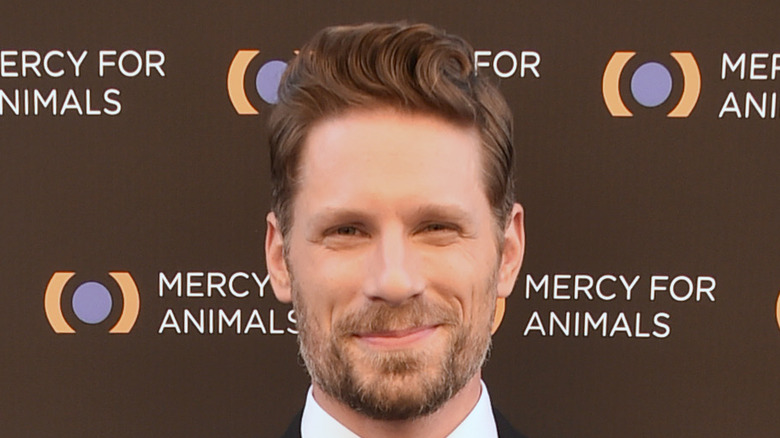 Alberto E. Rodriguez/Getty Images
"Friday Night Lights" alum Matt Lauria has been playing Joshua Folsom on "CSI: Vegas" since the show's premiere in 2021. As a Level III CSI, Folsom seems primed to lead the team in the field as they investigate odd and gruesome crimes, such as trying to figure out who tried to burn a body in a luau pit, and who in the world is using a clown-themed hotel as a place for their killing spree. Criminologist Josh is already a fan favorite, and though only eight episodes of the show have aired at press time, he's likely to gain just as strong a following as "CSI" legends Gil Grissom (William Petersen) and Sarah Sidle (Jorja Fox).
But as the program's first season plays out, fans might be wondering just what drew Matt Lauria to the role of Joshua Folsom. In a recent interview, the actor explained why he signed on with the legendary crime procedural for its latest spinoff.
Good meetings and a great character description attracted Lauria to the part
In an interview with TV Fanatic, an "exciting" character breakdown and a "fantastic" meeting with "CSI: Vegas"' showrunner Jason Tracey drew Matt Lauria to the role of Joshua Folsom. 
"He's so intelligent, and he gets it," Lauria said of Tracey, adding that the show's character writing was "incredible." It helped that the actor had fun during his audition and that he also liked the fact that Josh is a multi-dimensional character. Referring to the fact that Folsom's family is steeped in criminal activity and that often forced Josh to participate in their wrongdoing before he turned over a new leaf, Lauria explained that his character "has a heightened sense of justice and has excellent principles, and feels as though the work he does with CSI is repaying the karmic debt accumulated by his family."
Lauria added that Josh has a "Han Solo edge," but has the ability to behave with "sensitivity" toward crime victims. This pull between sarcasm and gentleness, dark and light, beckoned Lauria to the character. 
"CSI: Vegas" airs every Wednesday night at 10 PM EST on CBS.