Arian Moayed Has One Spider-Man: No Way Home Actor He Wants To Work With Again - Exclusive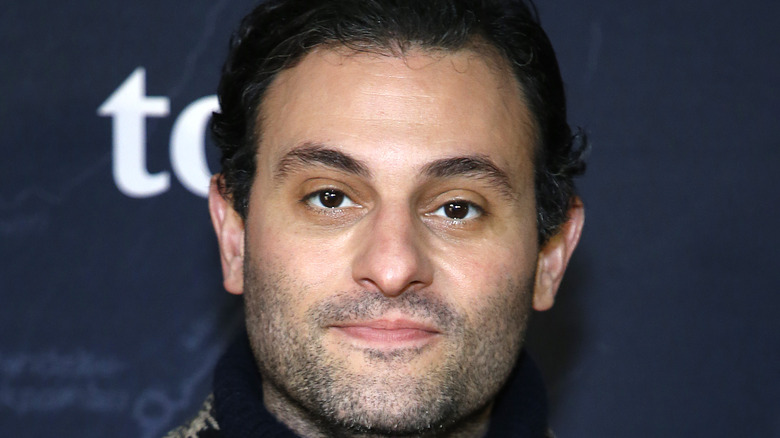 John Lamparski/Getty Images
"Spider-Man: No Way Home" has been one of the most-talked-about films of the year. But it isn't just the fans who have been excited about the project — the cast can't stop gushing about the film either. "No Way Home" is a "Spider-Man" mashup to the likes we've never seen before onscreen, packing in three generations of nostalgia along the way. The movie is certainly fun to watch, but it was just as entertaining to make. Whether it was breaking or ad-libbing on set, the cast had free reign to make the film their own, which shows in the final product. 
While anyone would be lucky to work with any members of the "No Way Home" cast, "The Accidental Wolf" creator Arian Moayed has a particular name that comes to mind when thinking about reuniting with his Spidey co-stars. During an exclusive interview with Looper, Arian Moayed revealed the one "No Way Home" star he wants to work with again and what he thinks the future could hold for his "Spider-Man" character, Agent Cleary.
Hanging out with Spidey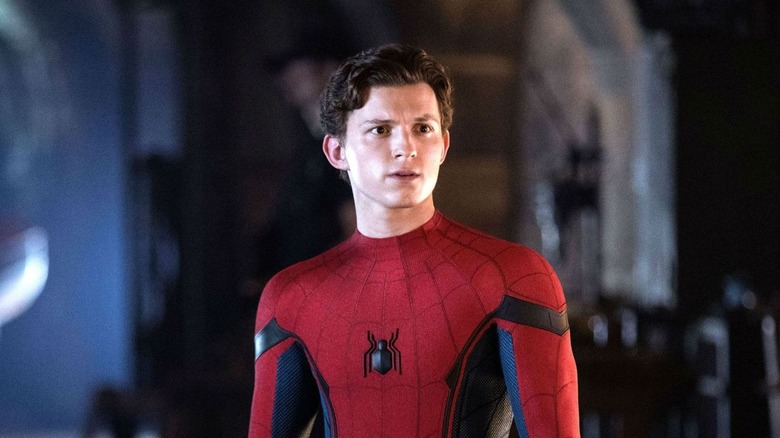 Marvel Studios/Sony Pictures
Moayed didn't have to think too long when asked if there's an actor or character from the MCU that he'd really like Cleary to have a scene with. He said, "I'd love to have another scene with Spider-Man. I love working with him. I am genuinely a big fan of Tom Holland in every respect." Well, Moayed, you're certainly not alone with that sentiment. Holland may be fairly young compared to most of the MCU cast, but his love for Spidey and acting as a whole makes him an incredible actor. 
Moayed mirrored that sentiment, adding, "He is a good, hardworking, f****** kind of genius. He's really amazing. So I would love to do it with him. Anybody, honestly. I don't want to even single anyone out because I would do it with all of them. I would love to do a little scene with Happy." That would certainly make fans ... happy. 
What's in the future for Cleary?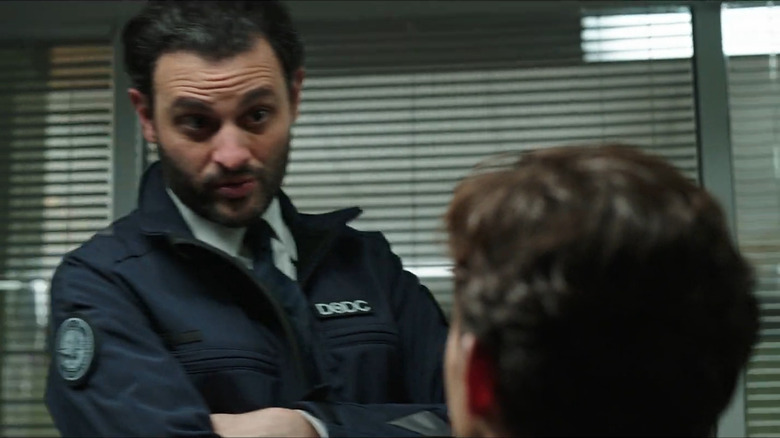 Marvel Studios/Sony Pictures
Given that Agent Cleary is a government agent, there's certainly room for him to appear in upcoming MCU projects. On the prospect of Moayed returning to the universe and which MCU shows or movies he wants Cleary to appear in, the actor said, "Of course, yeah. I would love Agent Cleary to come back. I think Agent Cleary could fit in probably anywhere. I really feel like there is ... He's a fun and hard-nosed character that you kind of love to hate."
When it comes to the MCU shows that Moayed wants to appear in, the actor isn't picky. "All of them," he said. Don't know what to tell you. All of them. Any one of them ... [if] "WandaVision" [were] to come back, I don't know if that would be possible. That might be harder, actually." At the suggestion of "Hawkeye," Moayed replied, " "Hawkeye" would be fun. Damage Control, the company that you kind of like heads up, it's really ... That's fun. That could be a whole... I mean, there's so ... I mean this. The reason why I'm being hesitant, even anti, is [there are] so many versions of everything. So I would [say] yes to all that." Okay, Marvel Studios, time to hit up your boy because the fans want to see Agent Cleary back in action.
Season 2 of "The Accidental Wolf" is now streaming exclusively on Topic.