Why Agent Cleary In Spider-Man: No Way Home Looks So Familiar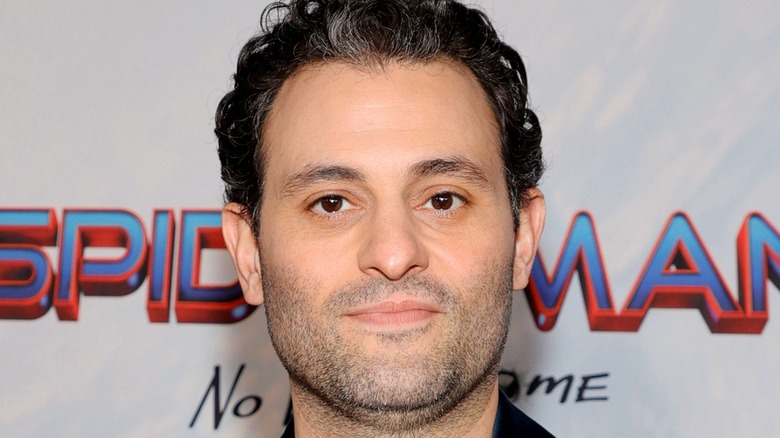 Amy Sussman/Getty
Contains spoilers for "Spider-Man: No Way Home"
The first few scenes of "Spider-Man: No Way Home" whoosh by in a flash. Picking up right where the "Spider-Man: Far From Home" mid-credits scene ended, the film shows us the immediate fall out of Peter Parker's (Tom Holland) identity being revealed to the world. Not only does Peter have to say goodbye to his life as a (mostly) normal teenager, but he also must deal with the legal ramifications of being accused of murder.
The film ramps up the stakes as Peter, MJ (Zendaya), Ned (Jacob Batalon), and Aunt May (Marisa Tomei) are all arrested by the Department of Damage Control. We first heard about the DoDC in "Spider-Man: Homecoming." This is the government organization that replaced Adrian Toomes (Michael Keaton) and his company during the clean-up of The Battle of New York. Now, however, we see they are a full-fledged law enforcement agency and are determined to right any wrongs done by the Avengers and their compatriots. 
The DoDC's Agent Cleary aggressive grills Peter and his loved ones, though his tactics are no match for none other than Matt Murdock (Charlie Cox), who puts his lawyer skills to action. Still, Agent Cleary makes it clear there's a mighty strong case against them. And while we're at it, he looks awfully familiar, too. Who is the actor playing Agent Cleary, and just why does he look so familiar?
Arian Moayed plays Stewy on Succession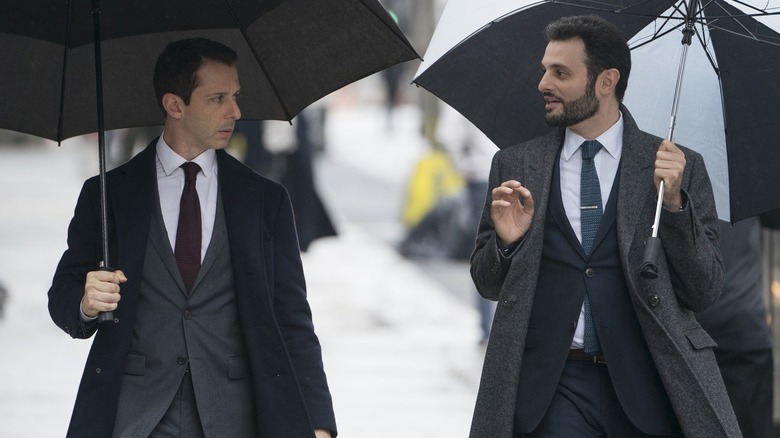 Peter Kramer/HBO
Agent Cleary is played by Arian Moayed, best known for his work on "Succession." Moayed plays Stewy Hosseini, a savvy private equity magnate and college buddy of Kendall Roy (Jeremy Strong), on the acclaimed HBO drama. But while Stewy is an old friend of Kendall's, that doesn't mean this cut-throat businessman has anyone's interests at heart but his own. 
In addition to incorporating his own personal experiences – Moayed was born in Iran and moved to the Chicago suburbs with his family at eight years old — into the backstory for his character on "Succession," Moayed has something else in common with Stewy. The actor is also old friends with Jeremy Strong, having met him when the two were both young actors in Chicago. He uses his history with Strong to bring weight to his character, too. "I didn't mean for this to happen," Moayed told Thrillist during a profile, "but because I've known him for a long time, however rich Kendall Roy may or may not be, it didn't matter to me because I've known you when you were 18, 19 years old."
Moayed may be best known as the vicious billionaire businessman on "Succession," but his career spans outside the high-profile hijinks of the Waystar Royco.
Moayed appears in the HBO Max romantic comedy Love Life
Arian Moayed recently showed his talents on another HBO property, the HBO Max anthology series "Love Life." The second season stars William Jackson Harper as Marcus, a man looking for love in New York after divorce. Moayed plays Kian Parsa, Marcus' good friend and confidante. However, things get tense when (spoilers ahead!) Marcus finds out that Kian is dating his ex-wife Emily (Maya Kazan). The second season of "Love Life" was met to critical acclaim, holding an impressive critic consensus score of 94% on Rotten Tomatoes. 
Next up, Moayed will be appearing in another show that's sure to create lots of buzz. The upcoming Netflix miniseries "Inventing Anna" is fictionalized retelling of the wild story of Anna Sorokin, who fooled the New York socialite scene into thinking she was a wealthy German heiress. Moayed plays Todd, one of the magazine writers who helps break the story of the glitzy con artist.
Though many know Moayed best from his role on "Succession," his talents are vast, and perhaps his "Spider-Man: No Way Home" character will be making another MCU appearance. Regardless of his future with Marvel, though, Moayed has shown his talents in many projects, and we can't wait to see what he does next.