The Watchmen Easter Egg We Never Noticed In Justice League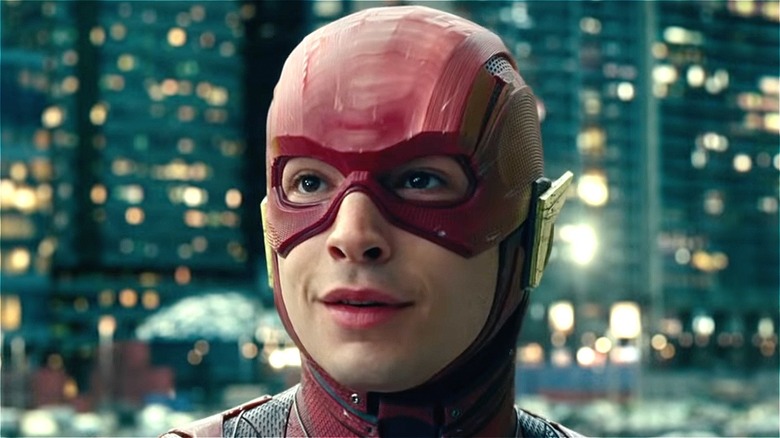 Warner Bros. Pictures/YouTube
The saga of "Justice League" is, by now, the stuff of legend. After Zack Snyder, director of "Man of Steel" and "Batman V Superman: Dawn of Justice," stepped down from his third DCEU project due to tragedy in his personal life — and handed the reins off to the Joss Whedon, who has now been accused of much more than ruining the movie — fans of the original filmmaker waited years for a "Snyder Cut" of the movie. In 2021, their patience (or lack thereof) was rewarded with a four-hour long director's cut of "Justice League" over which Snyder had total control, which was released directly to HBO Max.
It was a long time coming. But in the years between the theatrical release and the updated Snyder cut, the director kept his fans engaged by posting behind-the-scenes material that would have made it into his original cut of the film, including some fun Easter eggs to his past work.
Snyder, of course, was the director of "Watchmen," another DC movie from 2009. And according to him, in a picture he posted which made its way to Reddit, Barry Allen, aka the Flash (Ezra Miller) is a fan of one deep-cut element from "Watchmen" canon.
Ezra Miller's Flash wore a Tales of the Black Freighter shirt in Justice League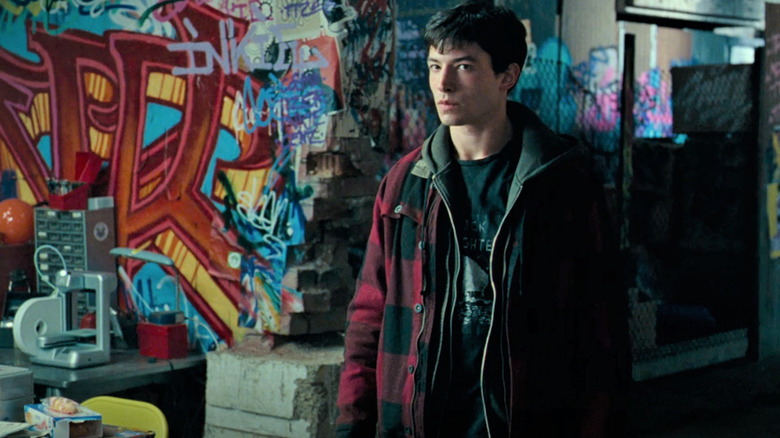 Warner Bros/DC Films/HBO Max
"Watchmen," in both the original graphic novel and Zack Snyder's film adaptation — specifically, his extended cut — features an interstitial series of vignettes called "Tales of the Black Freighter." The storyline in "Black Freighter" follows a man who is stranded at sea and faces horrors both physical and existential. It mostly functions as an allegory for the larger events of "Watchmen."
In a picture shared by Zack Snyder and posted to the r/DC_Cinematic subreddit by u/BeenTryin, the director showed off a clip of Ezra Miller as Barry Allen in which the character clearly sports a "Tales of the Black Freighter" shirt beneath his jacket. When we go back to the "Justice League" scene in which Barry meets Bruce Wayne (Ben Affleck, not having any fun) for the first time, it's clear Barry is in fact wearing the same "Black Freighter" shirt, but thanks to how the scene is edited, there's never a clear view of the whole shirt. Without the benefit of Snyder's photo for comparison, we might've never noticed this juicy reference.
This does raise a few questions. Primarily, is "Justice League" set in the same universe as "Watchmen" (seems very unlikely)? Or is the "Black Freighter" comic available for purchase in both universes? Either way, considering that "Watchmen" is set in the 1980s, that means the comic book that Barry is representing on his shirt should also be from that same time period, so evidently, the Flash is really into vintage comics. Unless "Black Freighter" was adapted to film or TV in the DC Universe? It's probably best not to overthink it. After all, at the end of the day, it's just a fun Easter egg for Snyder fans.