Nearly 30% Of People Are Most Excited For This Comedy Movie In 2022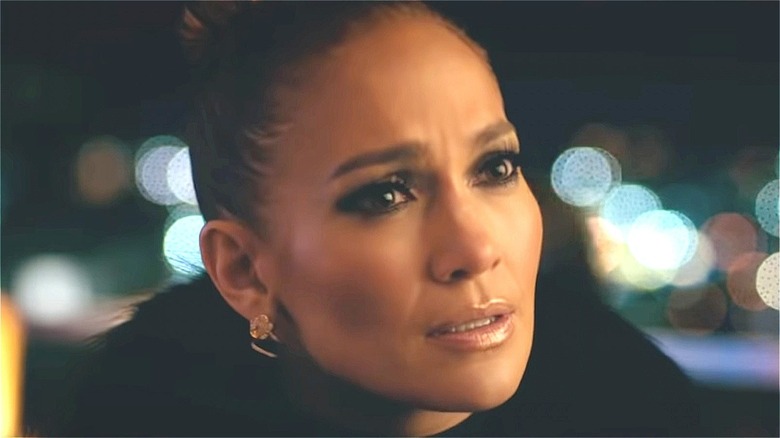 Universal Pictures/YouTube
The decade of the 2020s has been rough so far, to say the least, and the entertainment world hasn't snuck by unscathed. As a result of the COVID-19 pandemic, most major blockbuster releases faced delays time and time again, with only a handful of smaller projects slipping through the cracks, primarily via streaming. 2021 brought some reprieve, with films like "The Last Duel," "Spider-Man: No Way Home," and "The Matrix Resurrections," among others, finally making their way to the big screen. As things stand at the moment, it appears as though 2022 will keep this trend going.
It's no secret that big-budget superhero flicks and long-dormant franchise revivals tend to dominate the box office, but that doesn't mean that other productions don't make their way to the public in one way or another. For instance, the comedy genre is still very much alive and well, with titles such as "Jackass Forever," "Marry Me," "The Lost City," and more gearing up for their premieres throughout 2022. However, according to those ready to buy their tickets, only one can lay claim to being the most anticipated upcoming release of the bunch.
To determine which comedy flick is the one moviegoers are most excited to see in 2022, Looper recently ran a survey on the subject. Here's the movie that nearly 30% of people can't wait to check out.
Many moviegoers can't wait for Legally Blonde 3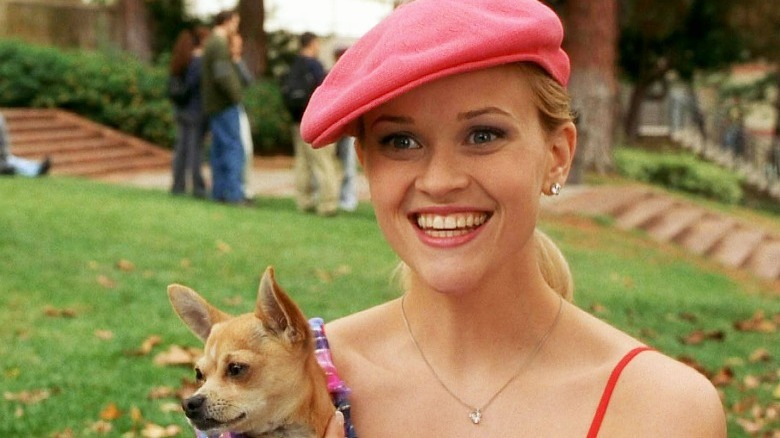 Metro-Goldwyn-Meyer
To find out which 2022 comedy feature folks are most eager to see, Looper asked 592 individuals for their picks. "I Want You Back" wound up at the bottom of the heap with a mere 7.26% of the ballots, narrowly falling behind "Marry Me," which sits at 10.81%. Then came "The Lost City" and "Jackass Forever" at 14.86% and 15.54%, respectively, with "The Bob's Burgers Movie" taking the runner-up position with 21.62%. That left "Legally Blonde 3" to take home the top spot with the remaining 29.90% of the overall vote.
The original "Legally Blonde" film hit the big screen in 2001, taking heavy inspiration from author Amanda Brown's book of the same name. It starred Reese Witherspoon as Elle Woods: a college student who heads to Harvard Law School in hopes of winning back her former boyfriend, but she soon learns of her potential as a lawyer. She decides to embrace it, and in doing so, she proves her detractors wrong and tears down the stereotypes that come with having blonde hair.
The movie was a resounding success, spawning two full-length sequels — 2003's "Legally Blonde 2: Red, White & Blonde" and 2009's "Legally Blondes" — and even a stage musical. Still, "Legally Blonde" fans want more, and they're about to get their wish. "Legally Blonde 3" eyes a May 20, 2022 debut with Witherspoon set to once again play Elle Woods as only she can. Jennifer Coolidge, Alanna Ubach, and Jessica Cauffiel will join her (via IMDb), with Mindy Kaling and Dan Goor signed on to write, as reported by Deadline in May of 2020. 
"Legally Blonde 3" has all of the necessary parts to be a worthy continuation of the series, so it stands to reason that the near-30% of people excited to see it won't be disappointed.