The Surprising Oscar-Nominated Actor Who Wanted A Cameo In Jackass Forever
Understandably, when audiences think about "Jackass," they most likely think about people like Johnny Knoxville, Chris Pontius, and Steve-O. Since the launch of the original "Jackass" TV series in 2000, its cast members have entertained millions with a never-ending string of ridiculous antics and absurd escapades. Much like "Star Trek: The Original Series," MTV's original "Jackass" series ended after only three seasons in 2002 (via IMDb), but has grown a life well beyond its original form. In the decades since, the creative team behind the series has transformed the "Jackass" brand into a successful film franchise (via Box Office Mojo). 
In addition to a slew of spinoffs, "Jackass" has released a total of three films in the main series, with another set to enter theaters in only a few weeks. While the franchise certainly has not been without controversy, its success has also invited a number of stars into its orbit. From Eric Andre to Tony Hawk, it's sometimes surprising to hear about the various people "Jackass" has featured in their films. During a recent interview, "Jackass" creator Johnny Knoxville revealed a surprising cameo request that came from an Oscar-nominated actor.
Bruce Dern requested a cameo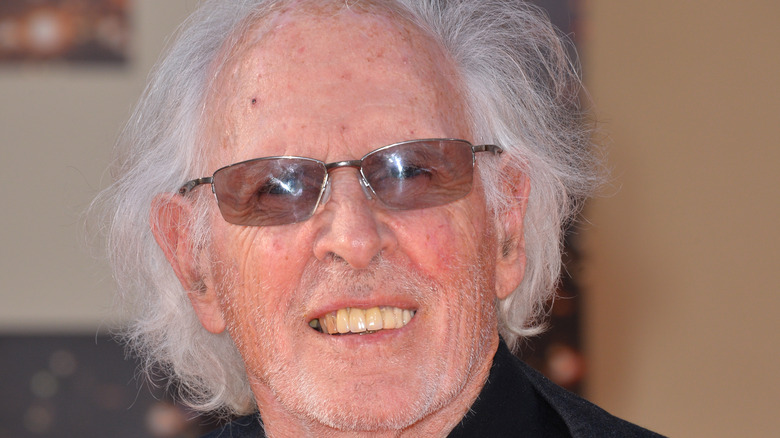 Featureflash Photo Agency/Shutterstock
According to an interview with Johnny Knoxville on "The Howard Stern Show," Academy Award-nominated actor Bruce Dern sent a request to film a cameo in the upcoming "Jackass Forever" film (via SiriusXM/Twitter). Knoxville was prompted to tell the story after Stern asked if anyone had ever refused to take part in one of his movies. Knoxville said no, but added that there was one cameo they wanted to film, but just couldn't make it work this time around.
"Bruce Dern had contacted someone and they're like, 'Bruce Dern wants to be in Jackass,'" Knoxville said. "And we're like, 'We would love Bruce Dern to be in 'Jackass,' but now we're kind of done filming,'" Knoxville said, still laughing at the improbable casting.
In response, Stern pointed out that Dern is getting up there in age (Dern is 85 years old). While it certainly seems unlikely that Dern would have taken part in any of the franchise's typically outlandish stunts, Knoxville was quick to reply that Dern would have been great for the peanut gallery.
"Jackass Forever" will be released in theaters on February 4 (via IMDb).