The Real Reason M. Night Shyamalan Cast This Marvel Star In His Next Movie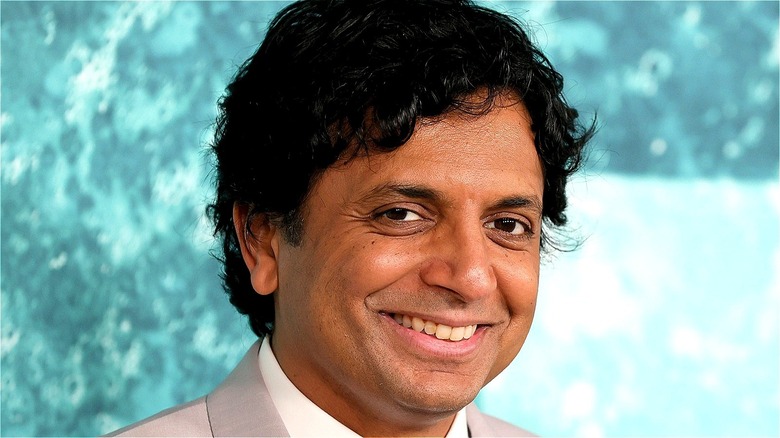 Dia Dipasupil/Getty
In late 2021, "Guardians of the Galaxy" star Dave Bautista announced that he would be working with M. Night Shyamalan on the director's next big thriller, "Knock at the Cabin," in what the actor described as a personal "dream come true" for him. Now, Shyamalan has revealed why he chose to cast the Marvel heavyweight. "I didn't know who he was at that time," the filmmaker admits to The Hollywood Reporter in a recent interview, noting how one performance of Bautista's, in particular, blew him away. "He stuck in my head," said Shyamalan.
While not much is known about "Knock at the Cabin," Shyamalan explained that it's a story in need of a very large lead actor. But that's not actually why he cast Bautista. According to the director, there was something very subtle that the action star did during a scene in one of his former movies that proved he would be a perfect fit. 
Bautista's 'stillness' in Blade Runner 2049 won over Shyamalan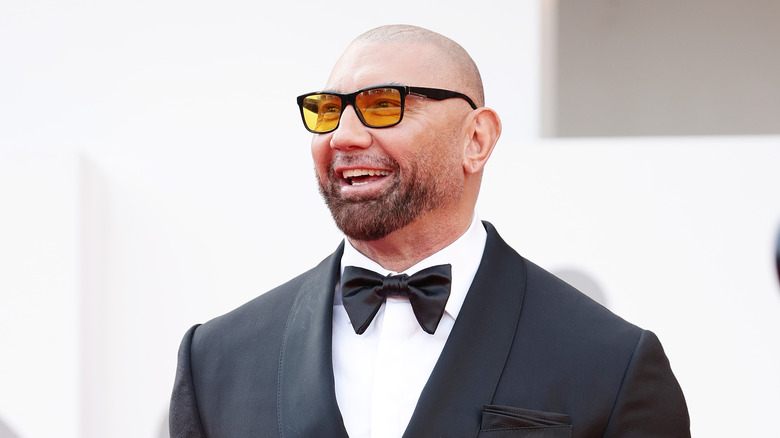 Vittorio Zunino Celotto/Getty Images
According to M. Night Shyamalan, it was Dave Bautista's powerful acting skills and ability to stand still during his scenes in "Blade Runner 2049" — in which he portrayed a replicant — that ultimately led to the director's decision to cast him. "I was really taken by what Denis [Villeneuve] and Dave [Bautista] did in that scene in Blade Runner," Shyamalan explained to THR, explaining the "Guardians of the Galaxy" star was "still in a way that was powerful." 
Shyamalan went on to say, "There's a type of stillness where you're not doing nothing; you're doing everything, and you're still. Every cell in your body will do what it's supposed to do if you're thinking something correctly. And Dave was embodying all of this philosophy in that scene." When it came time to review the final script for "Knock at the Cabin," Shyamalan said he knew exactly who his lead would be. "When this script came, I was like, 'There seems to be one guy who can play this giant human being and do the stillness.' So I asked Dave," he recalled. 
According to the director, "Knock at the Cabin" was his quickest writing project to date. "I don't know what this means, so it'll be interesting to see at the end of it all, but it's the fastest script I've ever written," Shyamalan said. "'Signs' was the fastest script that I wrote before this. I don't know if that's to do with the engine, the movement of it, but we'll see. I've enjoyed it so much, and it's very emotional."