M. Night Shyamalan's Knock At The Cabin Just Landed A Huge Marvel Star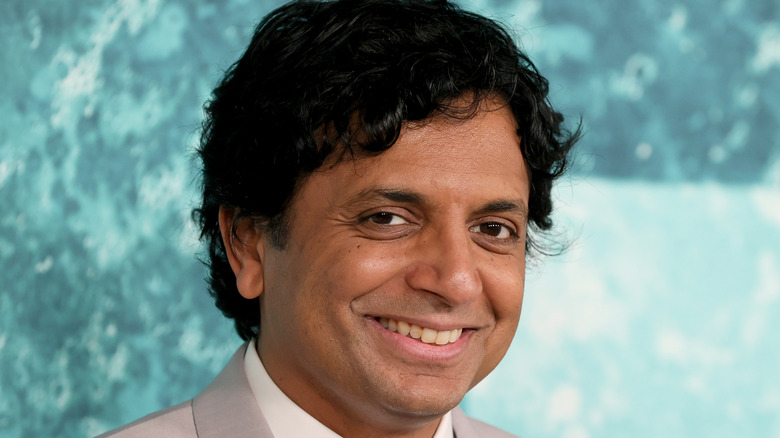 Dia Dipasupil/Getty Images
There's no denying that writer/director M. Night Shyamalan has had a fascinatingly divisive career thus far. While he saw a lot of early-career success with big hits like "The Sixth Sense," which grossed an astronomical $672 million at the worldwide box office (per Box Office Mojo), some of his more recent films haven't always fared well with critics. His latest film, "Old," was a mild box office success, grossing $90 million worldwide, but it received very mixed reviews from critics, garnering a 50% on Rotten Tomatoes.
Still, Shyamalan's output remains consistent, and that doesn't look to be changing anytime soon. In October, Universal officially revealed the next Shyamalan film, "Knock at the Cabin," would be released on February 3, 2023. Little was known about the plot of "Knock at the Cabin" when news broke, other than the fact that it would be a mystery film, which isn't that surprising given that most of Shyamalan's films have such an element that usually culminates with a big twist ending. Now, however, it seems as if the film has found its first cast member in a big Marvel star.
Dave Bautista will star in Knock at the Cabin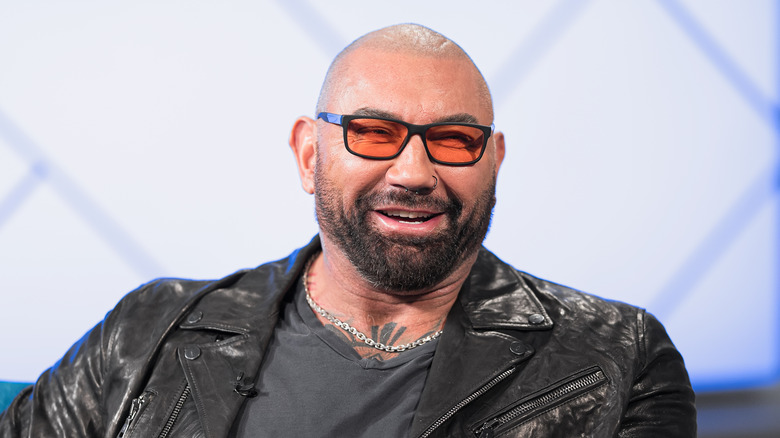 Rich Polk/Getty Images
According to Deadline, M. Night Shyamalan's "Knock at the Cabin" has added Marvel star Dave Bautista as its star. This continues Bautista's preference for working with big, A-list directors like James Gunn, Rian Johnson, and Denis Villeneuve. Plot details surrounding the film are still being kept a secret by Universal and Shyamalan, but the latter will once again write and direct "Knock at the Cabin," a pattern that the filmmaker seems determined to continue.
As for Bautista, this is another clear sign that the actor is looking to continue elevating his career even as his time as Drax in the Marvel Cinematic Universe is seemingly coming to an end. Working with Shyamalan could be the perfect move for the actor. Even if "Knock at the Cabin" doesn't ultimately prove to be popular with critics, Shyamalan movies usually perform well at the box office. With Bautista in the mix, this could prove to be doubly true. Either way, it'll be interesting to see how the duo work together when the film ultimately gets released.