Bumblebee Spinoff Casts Rachel Crow, Four More Young Actors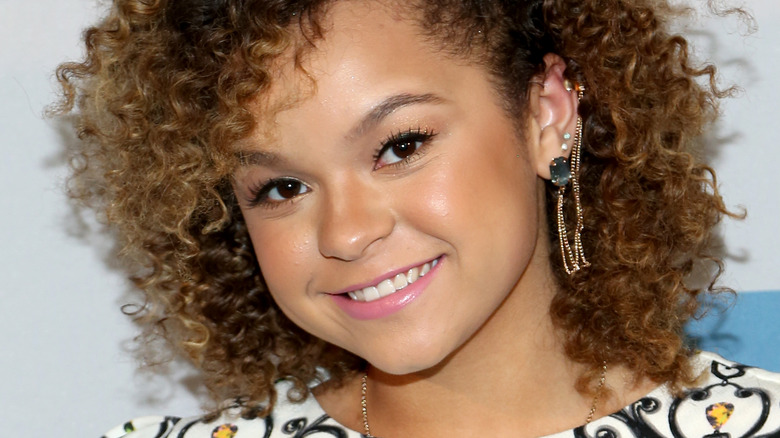 Getty Images
It sure seems like the upcoming Bumblebee movie will have a much younger focus than the previous Transformers flicks.
According to The Hollywood Reporter, five young actors are in negotiations for the spinoff: Rachel Crow, Jason Drucker, Abby Quinn, Ricardo Hoyos, and Grace Dzienny. They'll join Hailee Steinfeld and Jorge Lendeborg Jr. in the film from director Travis Knight (Kubo and the Two Strings). Word got out that Crow was up for a key role yesterday.
Bumblebee, of course, is the yellow Autobot that appears a one of the main characters in Michael Bay's Transformers series. Although plot details are still under wraps, sources said the movie will be a prequel, likely set in the '80s. It will follow Steinfeld's character and her group of friends as they team up to help Bumblebee. Christina Hodson (Shut In) wrote the script for Paramount.
Crow, who made her debut in the first season of the U.S. version of The X Factor, voiced Carla in the animated Rio 2 and has appeared on the TV shows BrainSurge, Big Time Rush, and Figure It Out. 
Drucker was most recently seen in the reboot Diary of a Wimpy Kid: The Long Haul; Quinn starred opposite Jenny Slate in Landline; Hoyos appeared on Degrassi: Next Class and had a part in The Belko Experiment; and Dzienny acted on the TV series Zoo and Chasing Life.
It'll be the first spinoff in what Paramount hopes will be an expanded Transformers Cinematic Universe. The most recent installment in the franchise, Transformers: The Last Knight, has earned $496 million worldwide, but it had the lowest opening day box office of any movie in the series.
Bumblebee is slated to roll into theaters on June 8, 2018. While we wait for more details, take a look back at some of the most terrible things the Transformers have ever done.