Transformers Spinoff Bumblebee Reportedly Considering Rachel Crow For 'Key Role'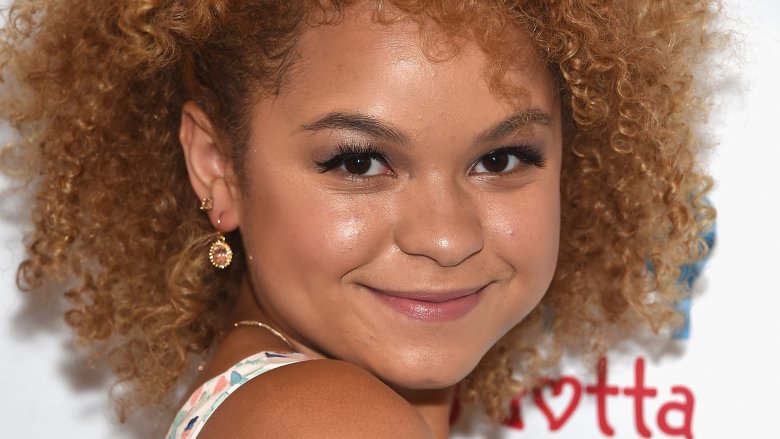 Getty Images
It looks like Paramount is favoring new faces for its newest Transformers movie. 
As reported by Tracking Board, the studio is eyeing up-and-coming actress Rachel Crow for an important part in Bumblebee, the upcoming spinoff flick set in the world of the robots in disguise. The outlet states that Crow is in negotiations to play a "key role" in the movie. 
Nineteen-year-old Crow rose to fame in 2011 on the first season of the U.S. version of The X Factor. Crow auditioned as a singer, eventually becoming a finalist and finishing fifth place in the reality competition. Over the past few years, Crow has done voiceover work in films like Rio 2 and in television series like Home: Adventures with Tip & Oh. She's also made small screen appearances on Nickelodeon's Big Time Rush and NBC's The Office. Crow only recently made her film debut in Netflix's Deidra & Laney Rob a Train. 
If Crow is successfully cast in the film, she'll join Pitch Perfect actress Hailee Steinfeld as a tomboy mechanic and newcomer Jorge Lendeborg Jr. as the male lead. Kubo and the Two Strings helmer Travis Scott will direct, working from a script penned by Shut In writer Christina Hodson.
Bumblebee has been billed as a prequel to the massively successful Transformers franchise and will reportedly be set in the '80s. As expected, the spinoff will center around the lovable yellow and black Autobot and the antics and adventures he gets up to in his early days. 
Paramount is set to release Bumblebee on June 8, 2018. While we wait to roll out once more, find out the most terrible things the Transformers have ever done.