The Chicago P.D. Actor You Likely Forgot Starred In The Brady Bunch Movie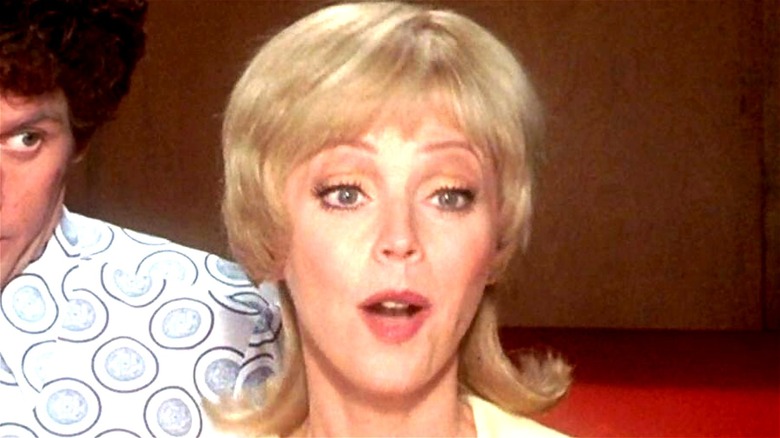 Paramount Pictures
You may not realize it, but NBC's procedural hit "Chicago P.D." is currently airing its ninth season of white-knuckle cop drama. And at 177 episodes and counting, the popularity of the "One Chicago" franchise standout shows no signs of fading. Neither does the popularity of "Chicago P.D." Detective Jay Halstead, who's been a key player on the Intelligence Unit team since the series' 2014 premiere. Halstead is portrayed on the show by Jesse Lee Sofer, who actually originated the character in a string of Season 2 "Chicago Fire" episodes before linking up with Voight (Jason Beghe) and the Intelligence crew.  
Over his "Chicago P.D." run, Sofer has helped make Halstead one of the series' most well-rounded characters, leaning so fully into the good cop/bad cop drama one can't help but feel he's lived the life himself. He hasn't, of course, as Halstead has been a working actor since the age of 9. And we're betting many of you have forgotten one of his biggest early roles came in 1995's "The Brady Bunch Movie." 
Jesse Lee Sofer played the youngest Brady boy in The Brady Bunch Movie
Yep, the tough cop with a heart of gold "Chicago P.D." fandom knows and loves as Halstead came of age in the Brady household. Well, not the Brady household, as the 1995 film bearing the Brady name was a far cry from the iconic small screen series that aired from 1969 to 1974. Rather, "The Brady Bunch Movie" worked as part culture-clash satire, and part loving homage to the beloved original series, transplanting a very stuck-in-the-60s Brady family into 1990s with hilarious results.
As for Jesse Lee Sofer, the actor was still going by the name Jesse Lee in the early stages of his career, and appeared in the film as the freckle-faced Bobby Brady. Though his character didn't get quite as much screen time as some of the older Brady kids, the movie certainly made the most of his school hall monitor arc. So too did Sofer, who earned some of the film's bigger laughs as Bobby, doing so alongside a stacked ensemble cast boasting the talents of Gary Cole, Shelley Long, Christine Taylor, Michael McKean, and more.
Though Sofer doesn't get to flex his comedic muscles much on "Chicago P.D.," there's still a bit of that "awe-shucks" Brady-ness to his Halstead. And that's likely a big part of why "Chicago P.D." fans relate so easily to the character, even when he's operating on the shadier side of life.