C-3P0 Actor Anthony Daniels Teases Upcoming Star Wars Appearance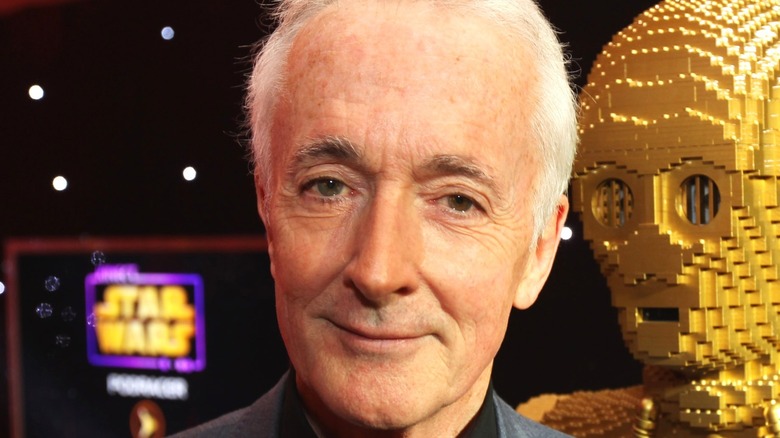 Dave J Hogan/Getty
Anthony Daniels, the actor that plays the exhausting but endearing C-3PO, has been there through it all. The only actor to appear in every "Star Wars" film (via AP News), as well as many spinoffs and games, he tells in his memoir, "I Am C-3PO: The Inside Story" about not being a sci-fi fan, and that initially he'd worried the role was "beneath him." But the set and character designs by Ralph McQuarrie intrigued him, and Daniels took on the role of "Threepio," as he's often called.
With Disney+ expanding the "Star Wars" world continuously with shows like "The Mandalorian" and "The Book of Boba Fett," and with many more on the horizon, many fans have begun to get impatient about when their favorite, annoying protocol droid would make a return. While it seemed after "Rise of Skywalker" that Daniels was ready to retire Threepio, at some point his attitude changed. In an interview with Syfy Wire in 2020, he remarked that he was "waiting for the call" from "The Mandalorian" executive producer Dave Filoni. "So far my phone has been silent. Dave Filoni, are you listening?"
A recent post on his Instagram showing him declaring "Finally, a new suit — that fits!" along with hashtags #starwars and #Iamc3po, has everyone curious about which show he's suiting up for.
Anthony Daniels and C-3PO are sticking with Star Wars for life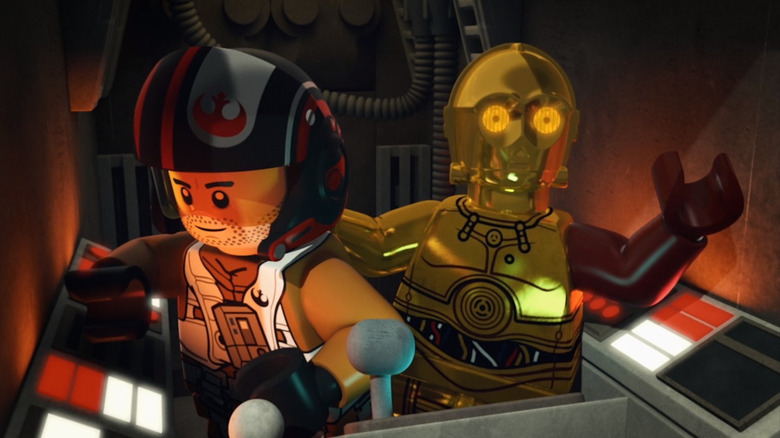 Disney+/LucasFilm
The comments on Anthony Daniels' Instagram post range from wondering if he's suiting up for the upcoming Disney+ series "Obi-Wan Kenobi" starring Ewan McGregor, to the animated film "A Droid Story," in which he's listed as one of the main characters. One of Daniels' hashtags on his post is #mocap, short for motion capture, which leads many to believe it's most likely he's getting ready for "A Droid Story." Many fans are also hoping he'll appear in the upcoming video game sequel to "Jedi: Fallen Order," which has been confirmed to be in the works (via Entertainment Weekly).
No matter what Daniels is getting Threepio ready for, he doesn't seem to have any thoughts on retiring his character. "I think possibly, if they'll have me, I'm in it for life," he told Syfy Wire. "...we'll see what happens. Everything is for grabs these days, but Threepio's been a great companion all these years and I intend for that to go on."