The Batman Director Drops Ben Affleck's Script, Starts From Scratch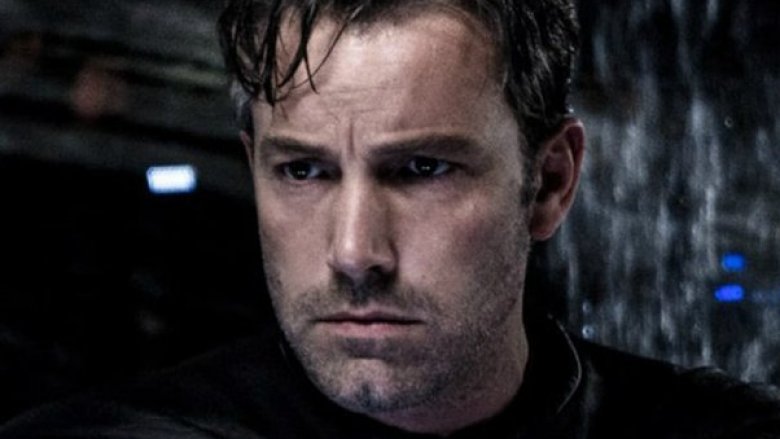 Director Matt Reeves is gearing up to take on his newest project The Batman, and his most recent statements about the film indicate that he's starting the story from scratch. As announced by The Hollywood Reporter, Reeves has dropped the film's original Ben Affleck-penned script and will begin the writing process over again. 
Reeves, who climbed aboard The Batman to replace former director and star Ben Affleck, opened up about the film on MTV's "Happy Sad Confused" podcast, during which he confirmed he'd scrapped the script Affleck had worked on with Chris Terrio (Batman v Superman: Dawn of Justice, Justice League) and Geoff Johns, Chief Creative Officer at DC Comics.
"It's a new story. It's just starting again," said Reeves when asked if he'd be using Affleck's script for The Batman. "I'm excited about it. I think it's going to be really cool."
Affleck's story featured Deadstroke as the main antagonist, with True Blood actor Joe Manganiello cast in the villainous role. It can't be said for certain whether Manganiello's Deathstroke will still appear in Reeves' new script, or if the director will cut ties with the actor and character completely. 
Despite throwing Affleck's effort into the proverbial garbage bin, Reeves has previously stated that the actor will stick around to reprise his role as the Dark Knight. And since it is a DC movie, the Batman in Reeves' pic will have a noir feel. 
Both Reeves and Warner Bros. have expressed enthusiasm over the upcoming film. A longtime Batman fan, Reeves once stated, "[Batman] is such an iconic and compelling character, and one that resonates with me deeply. I am incredibly honored and excited to be working with Warner Bros. to bring an epic and emotional new take on the Caped Crusader to the big screen." 
President and Chief Content Officer, Warner Bros. Pictures Group Toby Emmerich had similar things to say: "We are thrilled to have Matt Reeves taking the helm of Batman, the crown jewel of our DC slate. Matt's deep roots in genre films and his evolution into an emotional world-building director make him the perfect filmmaker to guide the Dark Knight through this next journey."
Fans can next catch Affleck as the Caped Crusader in Justice League, due out in theaters on November 7. While we attempt to wait patiently until then, take a look at the upcoming DC movies we can't wait to see.