The Batman Director Teases 'Noir-Driven' Detective Movie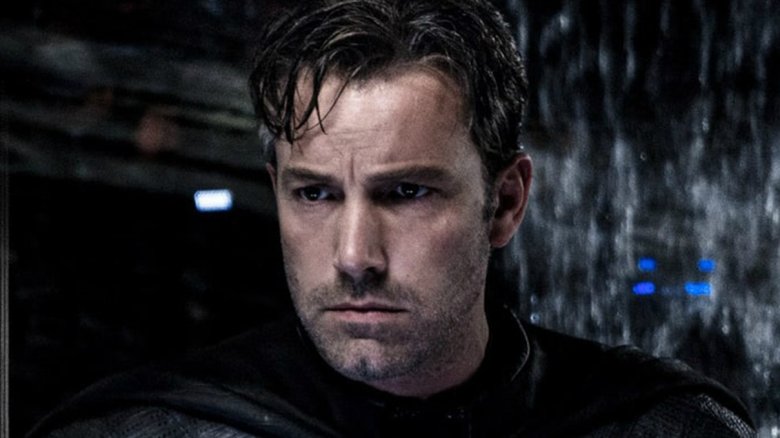 Each director brings a unique vision to Batman on the big screen, and Matt Reeves recently dropped hints about his.
Reeves, who also directed War for the Planet of the Apes, took over the tentatively titled The Batman after Ben Affleck stepped down as director. While doing press for Apes, Reeves told New Trailer Buzz that he sees a lot of similarities between Caesar (Andy Serkis) and Batman.
"I see a parallel emotionally between Caesar and Batman, in that they're both tortured and trying to sort of grapple within themselves to try and do the right thing in a very imperfect and, to some degree, corrupt world," he said. "It's really that emotionality that I'm interested in."
But Reeves also said how he'd like to approach The Batman. "In all of [my] films, what I try to do, in an almost Hitchcockian sense, is use the camera and use the storytelling so that you become that character, and you emphasize with that point of view," he said. "There's a chance to do an almost noir driven, detective version of Batman that is point-of-view driven in a very, very powerful way, that will hopefully connect you to what's going on inside of his head and inside of his heart."
Although Christopher Nolan's Dark Knight movies offered a little insight into the mind of Bruce Wayne, the version of Batman we saw from Zack Snyder in Batman v Superman: Dawn of Justice was more one-note. Affleck's character was definitely tortured and driven by vengeance, but we didn't get a lot of emotion out of him until Superman mentioned the name "Martha." (We learned that's a bad idea.)
At this point, it's still pretty early to guess how The Batman might shape up. Back when Affleck was in charge, Deathstroke actor Joe Manganiello said the movie would be "gritty" and "cerebral." 
All we really know is that we'll first see Batman again in Justice League, which hits theaters Nov. 17. While we wait for more details, take a look at some messed up things you never knew about Batman.