Is There A New Blacklist Episode On Tonight? (January 27, 2022)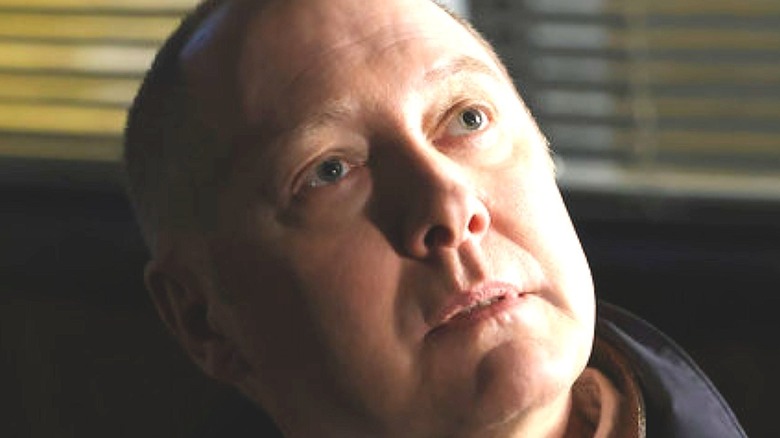 Will Hart/NBC
Now the middle of its ninth season, "The Blacklist" has more than proven itself to be a bonafide hit for NBC. The series follows Raymond "Red" Reddington (James Spader), who turns himself in following decades on the run as one of the country's most wanted men. Although he offers to help the FBI dismantle his criminal empire, his one caveat is that he must work with FBI agent Elizabeth Keen (Megan Boone). "The Blacklist" has been on the air for nearly a decade and, in that time, has faced a difficult task as it had to move on from the shocking death of Liz Keen, allowing Reddington to step in and carry the series as he finds new partners to work with on new cases.
Fans of the NBC hit have been through a lot by the time Season 9 premiered on October 21. The season picks up two years after the events of Season 8, with Cooper (Harry Lennix) coming out of retirement to reassemble his team to chase after assailants attack Dembe (Hisham Tawfiq), a former ally of Red's who now works undercover for the FBI. Every episode in the first half of the season spends its runtime focusing on each character's way of dealing with Keen's death, especially Ressler (Diego Klattenhoff), who had a potent scene at Keen's grave in the most-watched episode of the season, which aired on January 9. 
While characters and fans have likely come to grips with her death, viewers now eagerly await the next episode every week. Here is when you can expect the next episode to air.
There will be no new episode of The Blacklist on Thursday, January 27
Will Hart/NBC
Following the much-needed reconciliation of Red (James Spader) and Dembe (Hisham Tawfiq) in Season 9, Episode 9, "Boukman Batiste," fans have been waiting to see how the task force moves forward with the duo reunited and back together again. While the first half of the season aired on Thursday nights, following "Law & Order," audiences may be delighted to learn "The Blacklist is returning to its original Friday night slot when NBC resumes airing new Season 9 episodes in late February. This scheduling change is likely due to the "Law & Order" revival set to debut on February 24. So, will fans get to see the return of Red and his task force tonight?
Unfortunately, there is no episode of "The Blacklist" airing tonight, and we still have a little bit of a wait in front of us. NBC will be shifting its programming focus to coverage of the Beijing Olympics, which airs on the network from February 4th through the 24th. This scheduling change pushes the return of Spader and Co. back a month; per Deadline, they will return Friday, February 25, at 8 p.m. ET.