Is There A New Law & Order: Organized Crime Episode On Tonight? (January 27, 2022)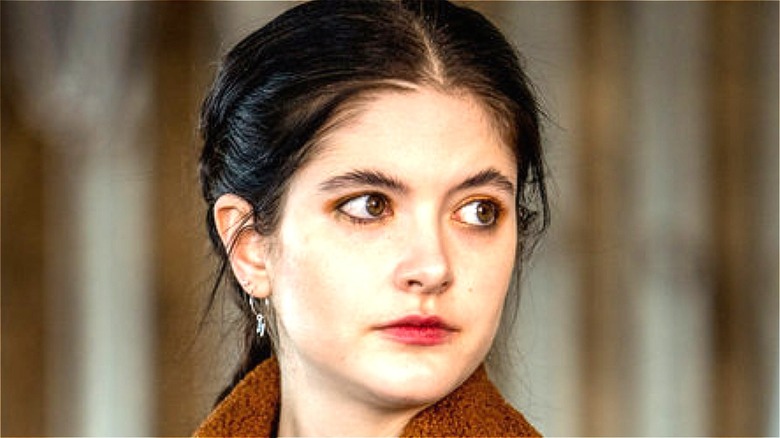 Zach Dilgard/NBC
Throughout its second season, "Law & Order: Organized Crime" has been making waves with fans of the NBC franchise. The series, a spin-off of "Law & Order: SVU," follows Detective Elliot Stabler (Christopher Meloni) when he returns to the NYPD and joins its Organized Crime Unit. After successfully debuting with an eight-episode first season, "Organized Crime" kicked off its 24-episode sophomore season in September 2021, and it has been received fairly well so far by "Law & Order" fans.
Indeed, the series' second season has managed to give viewers plenty of shocking moments, thrilling scenes, and compelling twists. The season's most recent installment, titled ""As Iago Is to Othello," only further escalates the tension between Stabler and his current criminal target, Richard Wheatley (Dylan McDermott), and ends with Stabler giving himself a deadline to prove to everyone else the danger that Wheatley poses. It is an episode designed to leave viewers hungry for more, concluding on a note that promises that Stabler's obsessive pursuit of justice is only going to get more intense in the series' next installment.
"As Iago Is to Othello" was also the series' third episode of 2022 (via NBC), and aired in its usual Thursday night time slot. Taking that into account, it might seem fair to assume that Episode 13 of "Law & Order: Organized Crime" Season 2 will air tonight, Thursday, January 27. But is a new episode of "Organized Crime" actually airing this week? Here's what fans of the NBC series should know.
Law & Order: Organized Crime will not air a new episode on January 27
As it turns out, there will not be a new episode of "Law & Order: Organized Crime" airing on Thursday, January 27. In fact, what some "Organized Crime" fans may not know is that the series has entered an extended hiatus thanks largely to NBC's coverage of the 2022 Winter Olympics. The highly-anticipated sporting event is set to begin on February 4 and conclude on February 20. Consequently, no new episode of "Law & Order: Organized Crime" is expected to air until after the year's Winter Olympics come to an end.
As for when the show will return, a promo for the NBC series' next episode confirms that "Law & Order: Organized Crime" comes back on Thursday, February 24. Of course, when it does return with the 13th installment of its second season, the series will air in its usual 10/9c time slot. That means that, unfortunately, "Organized Crime" fans have a little less than a month to wait until the "Law & Order" spin-off returns with a new episode.
The good news is that, if the series' past episodes are any indication, the wait should end up being more than it worth it in the end.