Is There A New Chicago Fire Episode On Tonight? (January 26, 2022)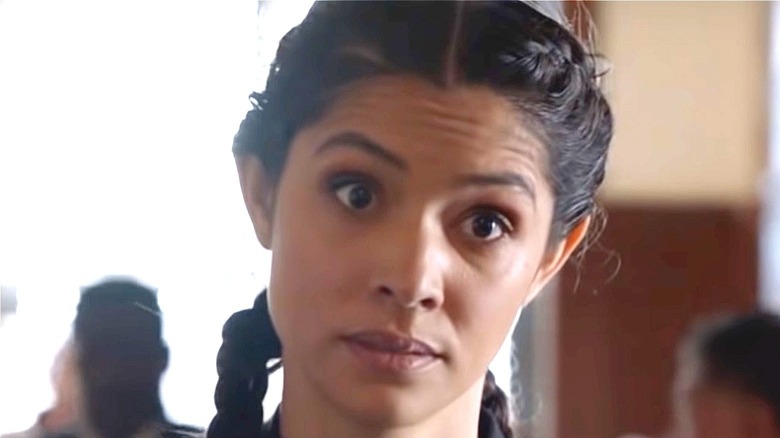 NBC/YouTube
Long-time "Chicago Fire" fans impatiently awaiting a new episode of the action-drama hang on week-to-week, eagerly anticipating the next installment of first responder heroics and personal intrigues heating things up at the show's Firehouse 51. A reliably hot performer for NBC as part of the three-tier "One Chicago" universe, "Chicago Fire" regularly delivers blazing ratings numbers for the network (per Deadline) and has a sizzling 87 percent average Audience Score from Rotten Tomatoes.
And while the series' high-impact sequences of firefighting action and emergency rescues are a major part of the series' draw, it's often the volatile character chemistry that sparks viewers' most intense engagement with the show's ongoing story arcs. With that kind of emotional hook reeling in dozens upon dozens of fans every Wednesday night, it's no surprise that loyal viewers can be more than a little miffed when no new episode of the show arrives in its usual primetime slot.
With that being said, can we give eager Chi-Hards the good news that they will indeed be served up a fresh, hot new episode of "Chicago Fire" tonight?
Sorry, Chicago Fire fans — no new episode will air tonight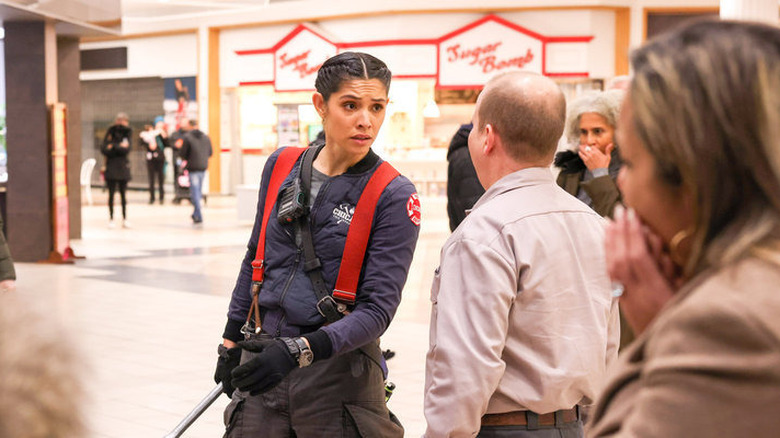 Adrian S. Burrows Sr./NBC
Per the scheduling mavens over at NBC, the unwanted news for fans of "Chicago Fire" is that no new installment of the show will air tonight. As reported by TV Line, the series will be taking its winter hiatus for the next few weeks. As a result, the network will be running a repeat episode of "Fire" tonight and next Wednesday as well. Following those two reruns, NBC will then air the Winter Olympics programming all the way up through February 20.
Not surprisingly, dedicated "Fire" watchers will find the schedule changes more than a little off-putting, as they're likely perched on the edges of their collective seats waiting to discover the upshot of recent developments on the show. For instance, will Jason Pelham (Brett Dalton) and Stella Kidd (Miranda Rae Mayo) finally come to terms with whichever of them is to be permanent lieutenant on Truck 81? And perhaps even more concerning: will Kidd's engagement to firefighter Kelly Severide (Taylor Kinney) actually endure all the way to an eventual wedding ceremony?
But with no new episode of "Chicago Fire" airing tonight, or for several weeks to come, fans will just have to bide their time until a fresh installment airs post-Olympics (per One Chicago Center).