The Real Meaning Of A Chi-Hard Explained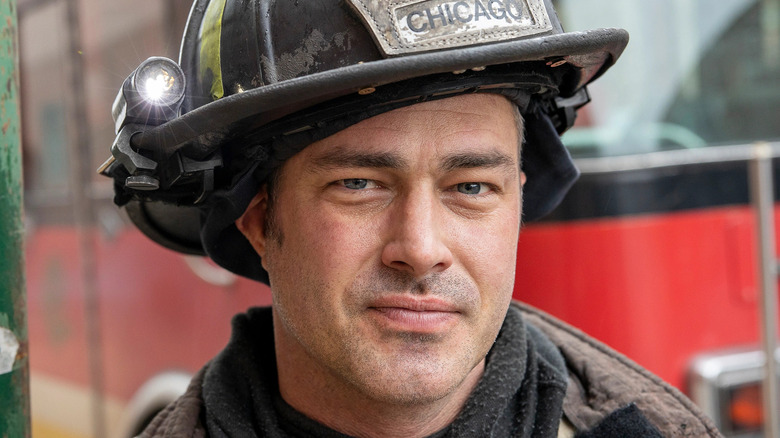 Adrian S. Burrows Sr./NBC
TV show creator and producer Dick Wolf was mostly known for the "Law & Order" franchise, which has spanned seven shows to date and made stars of performers such as Mariska Hargitay, Christopher Meloni, Angie Harmon, and Chris Noth.
However, Wolf has proven that the "Law & Order" franchise was not a one-time fluke, as the firefighting drama "Chicago Fire," which premiered in 2012 and was executive produced by Wolf, has spawned its own franchise, including "Chicago PD," which premiered in 2014, and "Chicago Med," which premiered in 2015.
Those who engage with the fandom of the shows on social media, however, have seen the term "Chi-Hard" thrown around in relation to the show, often without context. This has left some people scratching their head as to what the term means, or who it could be referring to, or even if it's a positive or negative term. Here is an explanation for the real meaning of the term Chi-Hard.
The term 'ChiHard' has been used by NBC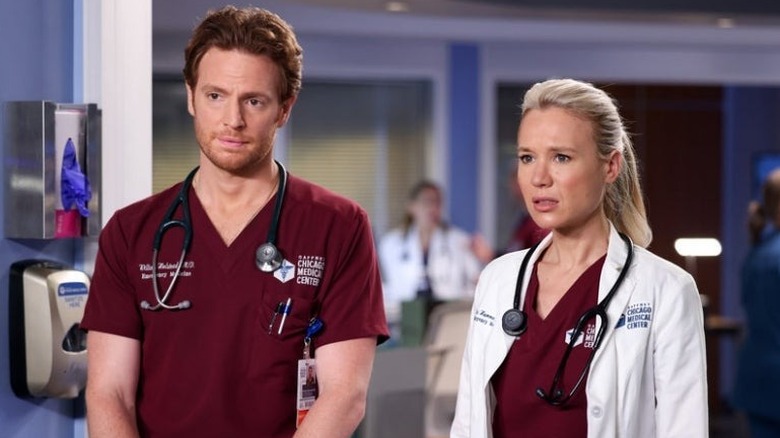 George Burns Jr/NBC
"Chi-Hard" is the official term for people who are fans of the One Chicago franchise as a whole, which encompasses "Chicago Med," "Chicago PD," "Chicago Fire," and the now-canceled "Chicago Justice." While it's unclear when the term originated, it has been in use for years. A Facebook group of series diehards even named itself "ChiHards: The One Chicago Fandom" in September 2017. The hashtag is also used weekly on Twitter by various fans as a way to easily discover others who share their love of the shows.
NBC itself has embraced the title, with merchandise including cups, sweatshirts, hats, posters, and other items with the word and associated definition on sale at their online store. Per their store slogan, "A Chi-Hard is an elite member of the #OneChicago superfandom." The "Chicago Med" official twitter account also tweeted out a video in April 2017 of various stars across the franchise, including Sophia Bush, Taylor Kinney, Oliver Platt, and Nick Gehlfuss, showcasing tongue-in-cheek examples about what makes a person a Chi-Hard, which we should note is pronounced shy-hard.
"You may be a Chi-Hard if ... you've never been to Chicago, but you know your way around the city," Bush said with a smile, adding, "You can complete this phrase, 'Fire Department... call out!'" Gehlfuss also joked that Chi-Hards "call [their] local bar Molly's."  
"Chicago Fire, "Chicago PD," and "Chicago Med" are all currently airing on Wednesdays on NBC.