The Best Blue Bloods Season 8 Episode According To IMDb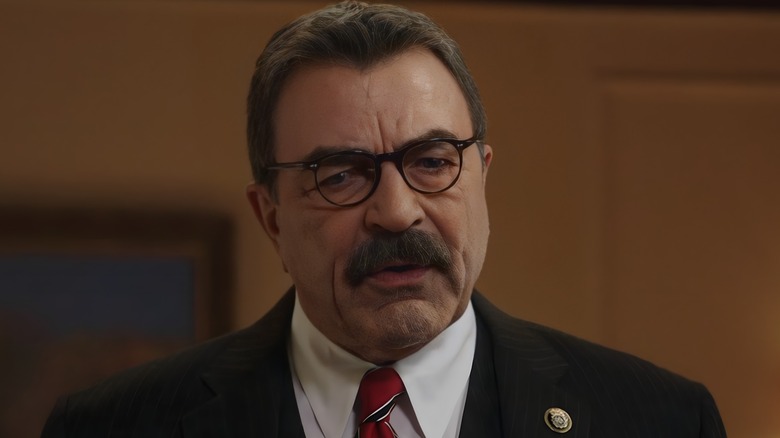 CBS
When it comes to police procedurals, "Blue Bloods" stands head and shoulders above the rest — or at least it does according to audiences anyway. The CBS series has a 89% audience score on Rotten Tomatoes, suggesting that it's the cream of the procedural drama crop. The show has already been going for more than 240 episodes (via IMDb), and it's showing no signs of slowing down, as Season 12 kicked off back in October 2021.
This is likely thanks to the show's format, which follows different members of the Reagan family as they work across different areas of the New York Police Department. At the head of the family is Police Commissioner Frank Reagan (Tom Selleck), while his son Danny Reagan (Donnie Wahlberg) is a detective, and his daughter Erin Reagan (Bridget Moynahan) is the Assistant District Attorney. 
The show also features a long running subplot regarding a group of corrupt cops, called the Blue Templar, and the Reagan family frequently clash with the various officers connected with the organization. During Season 8, one of the biggest stories revolves around the family dealing with the death of Danny's wife Linda (Amy Carlson), who is killed in a helicopter accident between seasons due to the actress leaving the show. 
Looking at ratings on IMDb, which episode of Season 8 stands above the rest?
The finale is the highest-rated episode of Season 8 of Blue Bloods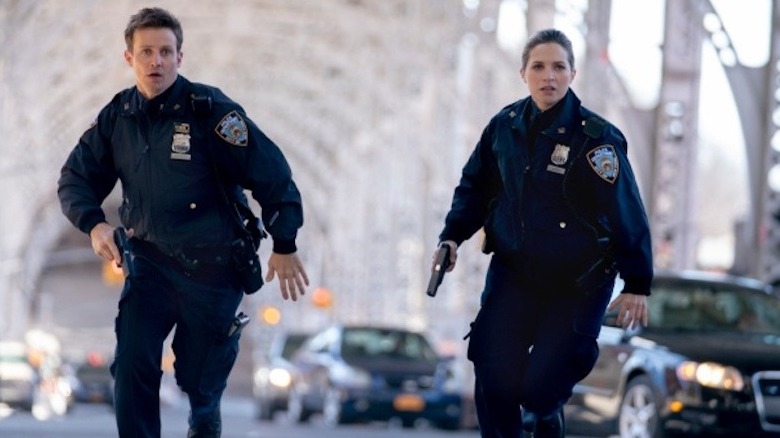 CBS
Amongst all the emotional drama of "Blue Bloods" Season 8, the finale is the highest-rated episode of 2017's batch of episodes. "My Aim Is True" has an 9.1 rating on IMDb, and it's an extremely dramatic storyline. It appears to be inspired by the real-life case of the Central Park Five, also known as the Exonerated Five — five Black men (though most were young boys at the time) wrongfully convicted for assaulting a woman in 1989 — who were all eventually freed when an inmate confessed to the crime (via TV Insider). The "Blue Bloods" Season 8 finale follows the story of the "Prospect Park Six," who are similarly released from prison after being wrongly convicted for a crime.
But shortly after their release, a spate of drive-by killings start haunting the city, and it becomes clear that the killer is targeting numerous people involved with convicting the group. It's eventually revealed that one of the boys' mother died while they were incarcerated, and he hires a hitman to get his revenge for not being there when she passed away. Luckily, Eddie Janko (Vanessa Ray) shoots the hitman, Dante Sorrento (Carl Nespoli), before he can execute her partner, Jamie Reagan (Will Estes), when they're ambushed while getting coffee.
It's a heartbreaking storyline that clearly resonated with the audience, earning it the 9.1 rating on IMDb.