Arian Moayed Tells A Hilarious Improv Story About Spider-Man: No Way Home And Jacob Batalon - Exclusive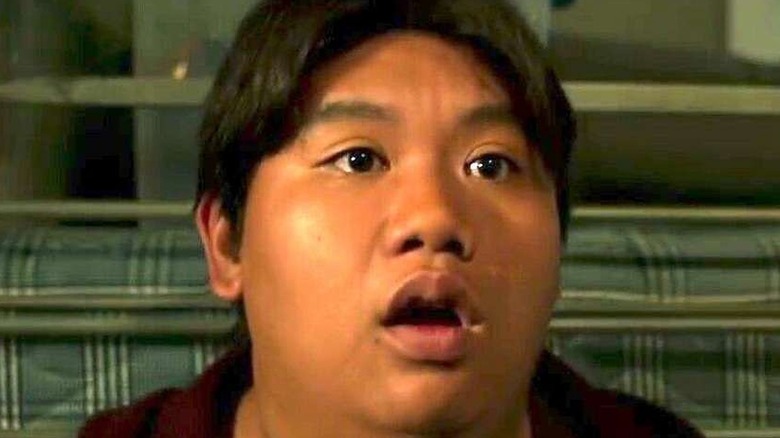 Amy Sussman/Getty Images
It's easy to forget about some of the incredible guest actors in "Spider-Man: No Way Home" amidst the epic cameos from our OG Spider-Men Tobey Maguire and Andrew Garfield. On top of the three Spideys, Charlie Cox's appearance as Matt Murdock changed the MCU game forever, uniting the Netflix Marvel universe and the MCU. 
Yet through all of that, Arian Moayed's appearance as Agent Cleary still stands strong — providing some of the greatest comedic moments in the entire movie. Though each of Moayed's interrogations with our favorite heroes are brilliant in their own way, his interactions with Ned particularly stand out. When it comes to a secret superhero sidekick who doesn't get any notoriety for saving the world, it's only natural he'd want to brag about it — and Cleary is more than happy to exploit that.
During an exclusive interview with Looper, Arian Moayed discussed working with Jacob Batalon on the "Spider-Man: No Way Home" set and the hilarious shenanigans that ensued. Who wouldn't want to be a fly on the wall in that interrogation room?
Hanging out on the Marvel set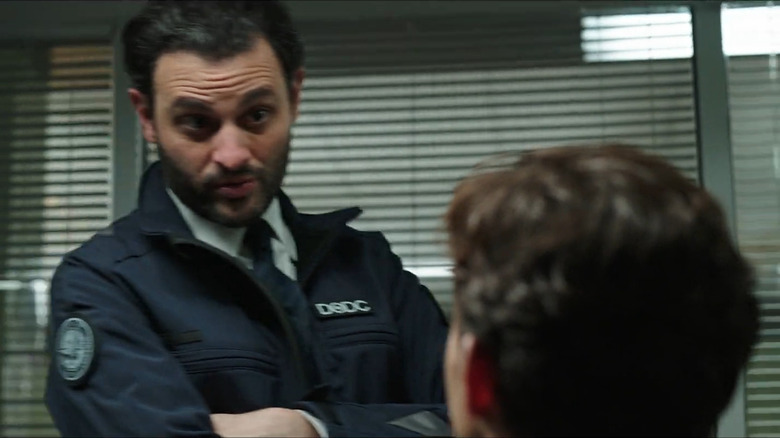 Amy Sussman/Getty Images
On what it was like working with the "No Way Home" cast, Moayed said, "When you have the top talents, not only on your set, but in the world, question mark, maybe, probably, be that nice, it makes everything a lot more fun." Given the final product of Moayed's scenes, it's no surprise how much fun the cast had filming them.
"There was so much fun. There [were] so [many] exciting moments. John Watts was so fun to be around. It was exciting. It was just really cool," he explained. "They wanted a real f****** tough f****** character. So it was fun to just be all in and have some bits. That scene with Ned is so funny. That scene with Jacob is so funny. It was fun." After Mysterio outs Peter's identity, fans could certainly use the comedy relief between all of the drama.
Breaking on the Spidey set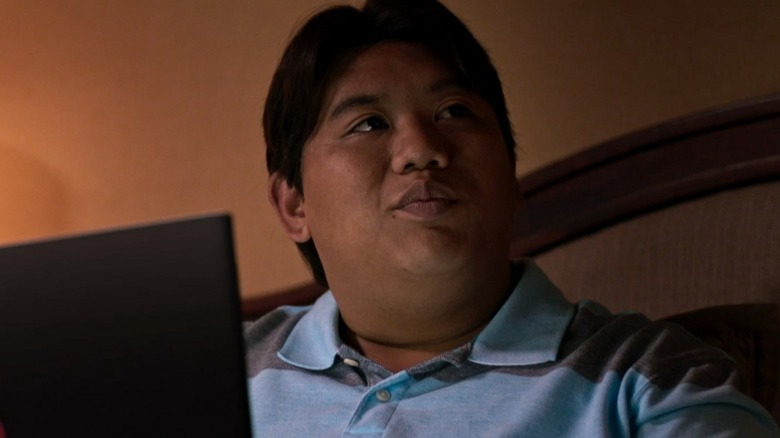 Sony Pictures/Marvel Studios
On whether or not anyone improvised or broke character during any of the interrogations scenes, Moayed was quick to confirm. "Oh, yeah. There was a lot of improvising." The actor struggled to recall anything specific that might have made it into the final edit. "God, I don't really want to say unless ... Now I'm like, was it written?," he contemplated. "I think with the Cleary and Ned scene, where he's like, 'No, I didn't know that,' where at one point he's kind of like, 'No, I did not know that,' I think that's improvised."
Moayed confirmed that both he and Batalon broke during the scene, adding, "We did a lot of different versions of it. We were screaming at each other sometimes. We were improvising in the room. It was just kind of like, 'I'm so sorry you had to wait,' I don't know. Some of that felt [like it] might have been improvised. We really wanted to sell the idea that we're putting him out ... It was a fun time."
For fans looking for more content from the MCU's most aggressive DODC agent, Season 2 of Moayed's series "The Accidental Wolf" is streaming exclusively on Topic.