Scream's Neve Campbell And David Arquette Reminisce About Working With Wes Craven - Exclusive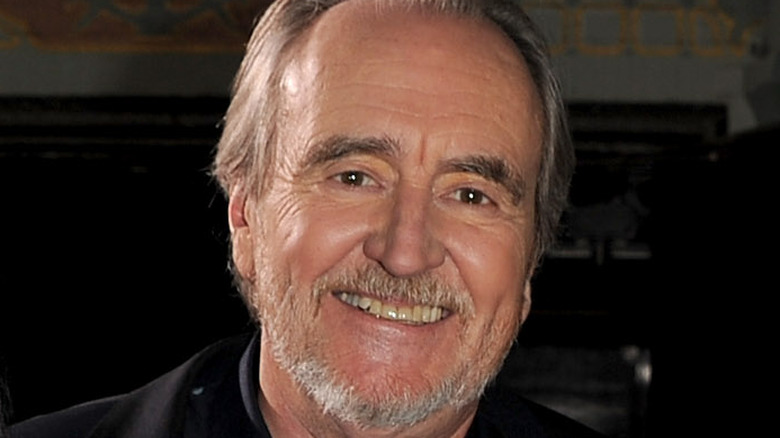 Kevin Winter/Getty Images
It's a rare occurrence when a horror director signs on for more than a few sequels of a franchise's run, but there was no more passionate "Scream" fan than Wes Craven himself. Fans were lucky enough to get Wes Craven at the helm of the first four "Scream" movies, but due to his passing in 2015, the 2022 film "Scream" is the first trip back to Woodsboro without him. While horror as a whole owes a great deal to the legendary director, "Scream" fans owe even more.
Craven revitalized the horror genre in the '90s with the original 1996 meta masterpiece dubbed "Scream," birthing an entirely new subset of the horror genre. The meta masterpiece provided a blueprint for other films to follow in the footsteps of "Scream" and its self-aware footsteps, poking fun of the horror genre while actively celebrating it. During an exclusive interview with Looper, Neve Campbell and David Arquette got candid about what it was like working with the late Wes Craven and acting alongside the series' legacy cast once more.
Honoring the man who started it all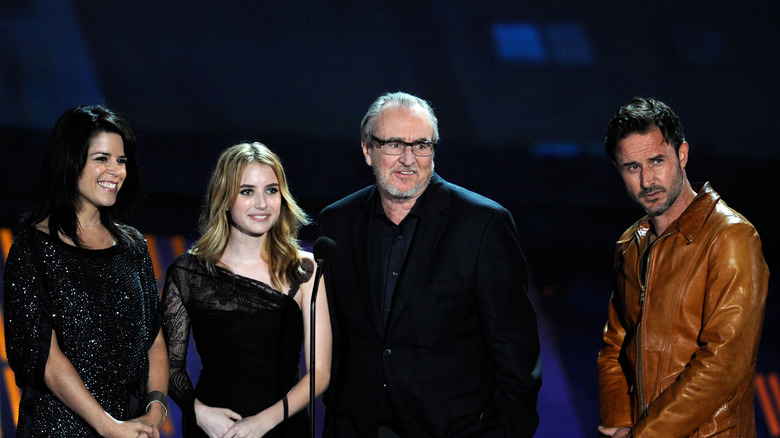 Michael Caulfield/Getty Images
On what it was like working with Craven on the first four "Scream" films and tackling the new one without him, Campbell said, "Wes was a master. He was the best with this genre. Well, with other genres as well, but just a phenomenal talent and amazing energy and a father figure to us." As much as Craven irrevocably altered fans' lives, he impacted the actors lucky enough to work with him even more. Campbell added on Craven's legacy, "And truly changed our lives in the most wonderful ways and fun to work with. So we miss him, and he was well missed on this film. We felt his absence, but we certainly felt his presence as well."
While Craven may not have been physically on the "Scream" (2022) set, that doesn't mean he wasn't a significant presence. Campbell made sure that the film reflected precisely what the late director would have wanted. "He was talked about every day, and we were always discussing, 'Would Wes do it this way? Would he do it that way?,'" Campbell recalled. "The directors wanted that input because they're uber fans of his. They became directors because of Wes. They made 'Ready or Not' because of these 'Scream' movies, so there couldn't have been better directors to come on board, and I really think they've done him right. I think Wes would be proud of them." The movie is essentially a love letter to Craven and the OG film, so that definitely tracks.
Arquette shared Craven's impact on him as an actor and a person, adding, "Wes was such a mentor [to me, and] such an incredible person ... He really helped me as an actor and as a human. I can't say enough about him."
The OG Woodsboro gang's back together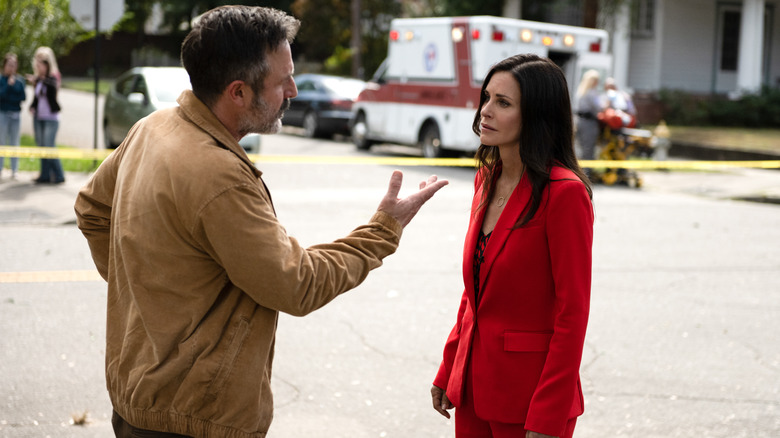 Paramount Pictures
There's no denying Campbell's Sidney has some pretty badass moments with Courteney Cox's Gale in the movie. Meanwhile, Arquette and Cox have a few emotional heart to hearts. Given that it's been over 25 years since "Scream" debuted, we asked Campbell and Arquette what it's been like working together to reprise their roles alongside the OG "Scream" cast throughout the years. 
Campbell couldn't say enough wonderful things about her co-stars: "We love working together. I mean, we've been doing these for 25 years, and these movies had such a huge impact on our lives, and we all bonded real tight from the very beginning. So every time we get to see each other is an incredible pleasure. Great fun."
Arquette agreed, adding, "Yeah, totally. It's just been one of the greatest gifts ever being a part of this film series and getting to know these two."
"Scream" (2022) is now playing exclusively in theaters.