Downton Abbey's Main Characters Ranked By Likability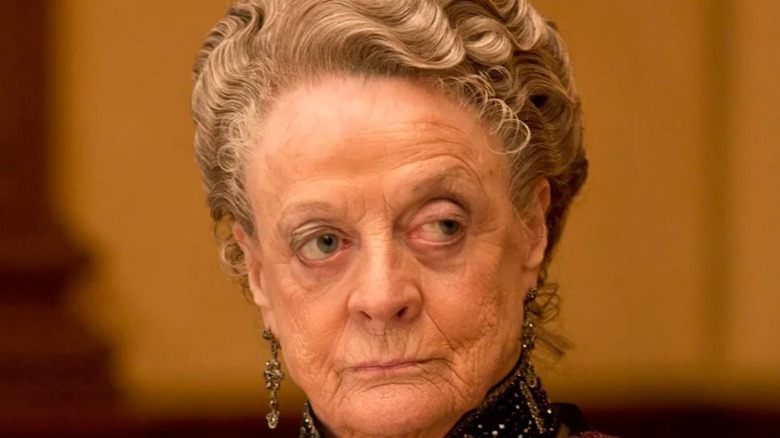 ITV
From the moment that "Downton Abbey" first appeared on our screens, the series has captured the attention of fans and engrossed them in the stories of the various characters. The show launched to worldwide acclaim on ITV in 2010 and has become one of the most popular and successful shows to come out of the UK in the last decade. Lasting for six seasons over the course of five years, the franchise has since expanded with a feature film in 2019 with a sequel — called "Downton Abbey: A New Era" — due to release soon.
"Downton Abbey" was certainly not the first historical drama or even the only successful one. Yet, it largely stands apart from the rest of the genre because of its wide cast of characters. Viewers watching the series get the chance to become familiar with a huge array of personalities, with even the most unlikable ones being memorable. Each of them has their own way of doing things and unique problems to deal with, making them captivating to watch. 
Whether it's the Lords and Ladies of high society or the lowly servants that are under them, the characters always made for compelling viewing. Here is every main character ranked from "Downton Abbey" by likability.
Thomas Barrow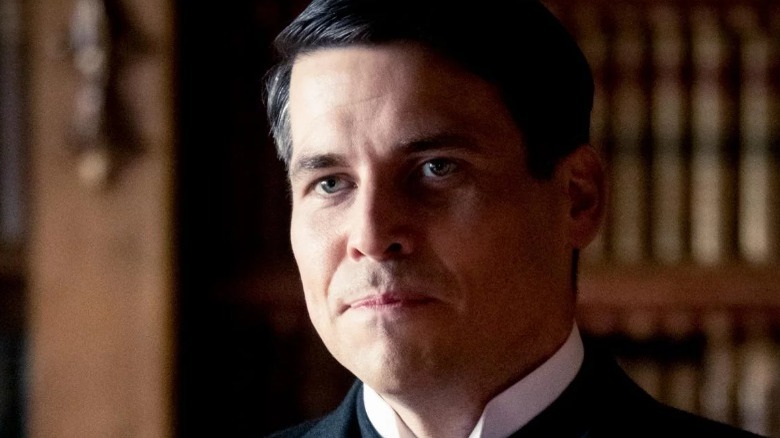 ITV
Thomas Barrow (Robert James-Collier) is the under-butler at Downton Abbey, working directly for the Crawley family. He began life at the country estate as a junior footman and eventually worked his way up to become head footman. In fact, Barrow even acted as the main Butler when Charles Carson (Jim Carter) developed an illness in the final episode of the series. Initially only meant to appear in the first season, he proved to be a hit with the producers, who decided to extend his contract.
The young man proved to be something of a controversial character throughout his time on "Downton Abbey." At first, he was portrayed as a villain who brought others into conflict. But this would change as the seasons progressed, with Thomas becoming a more sympathetic character. He was an expert at manipulating those around him, often attempting to trash the reputation of his colleagues. Thomas also stole wine and sold food on the black market. During the 2011 Christmas special, the footman even hid Robert Crawley's (Hugh Bonneville) dog in order to later find it and earn his trust.
Lady Mary Talbot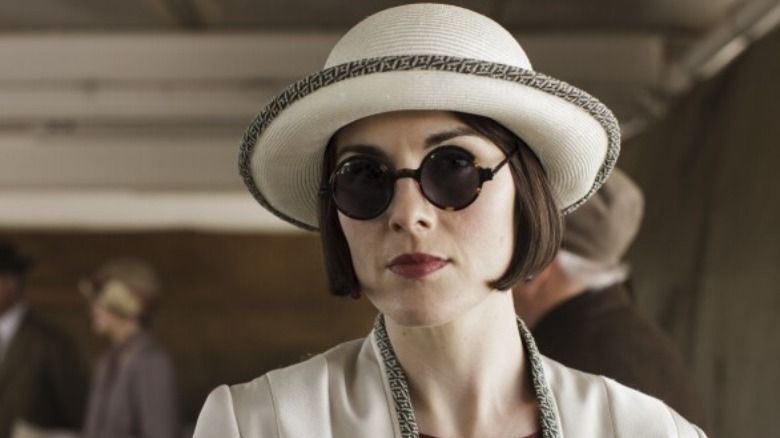 ITV
Lady Mary Talbot (Michelle Dockery) was a fixture on "Downton Abbey" from the very first episode all the way to the series finale. The eldest daughter of the Crawleys, she is the heir to the Downton Abbey estate and one of the central characters. Much of the action in the series follows Talbot and her relationships with the other surrounding cast. Many stories revolve around her potential marriages, especially with Matthew Crawley (Dan Stevens), who she eventually marries. She later goes on to marry Henry Talbot (Matthew Goode) following the death of Matthew in a car accident.
For the first few seasons, Mary was designed to be a cold-hearted and stubborn woman. She was both childish and bad-tempered, often not thinking about the consequences of her actions. This, combined with the fact that she was heavily featured in almost every episode, made her one of the most disliked characters in the show. Although she was able to show more of her good side in later seasons, she also consistently mistreated her sister Edith Pelham (Laura Carmichael).
Robert Crawley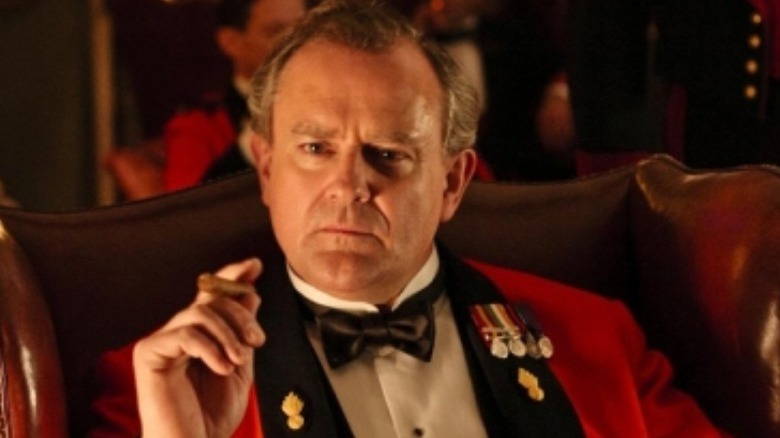 ITV
Robert Crawley (Hugh Bonneville), otherwise known as the Earl of Grantham, is one of the most important characters in "Downton Abbey." He is the Lord of the estate and runs it along with his daughter Mary. Throughout the series, the character is seen as a proud and protective man who wants the best for his family. But he is also very much stuck in his ways and sticks to traditional values, making him outdated in a world that is quickly progressing.
It is this value that Crawley has for traditions that often puts him at odds with those around him. Despite the fact that the Lord aims to do his best by his family and servants, he often makes wrong decisions. He is also somewhat incompetent and believes that he knows best, refusing to take advice. This has led to many issues, such as when he lost much of the family's wealth to poor investments. Later, he has an affair and fails to confess to his wife, leading to a lack of any meaningful consequences.
Edith Pelham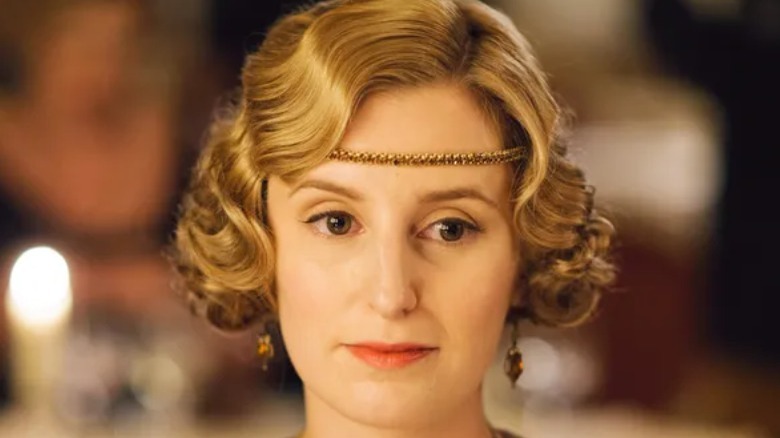 ITV
Lady Edith Pelham (Laura Carmichael) was another of the daughters of Lord and Lady Grantham. The middle child, she was perhaps the most tragic of the three sisters. This was no more evident than in her love life, where she constantly experienced disappointment. The biggest of all came when Sir Anthony Strallan (Robert Bathurst) left her at the altar during the third season. By the end of the series, Edith does manage to find happiness when she marries Bertie Pelham.
Throughout the run of "Downton Abbey," Edith is one of the most downtrodden characters. Yet, she also has a huge victim complex and often brought about the trauma that she suffered. The way the Lady treated Margie Drewe (Emma Lowndes), the woman who was raising her illegitimate daughter Marigold, was pretty disgusting as she ended up forcing her out of her home away from her friends and family. The lack of responsibility Edith takes for her own actions has made her unlikable to many fans.
John Bates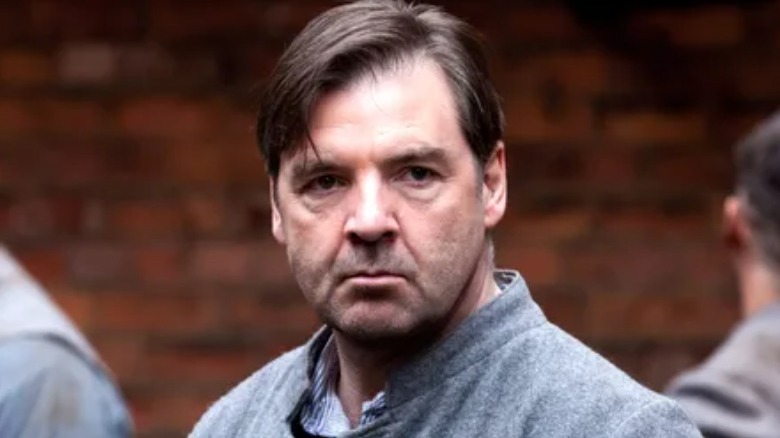 ITV
Played by Brendan Coyle, John Bates acts as Robert Crawley's personal valet. Before residing at Downton Abbey, he served in the British army alongside Lord Grantham (Hugh Bonneville) in the Boer Wars. It was during this conflict that he injured his right leg, forcing him to use a cane to walk. This disability made him unpopular with the rest of the staff when he first arrived. Many of them assumed he wouldn't be able to do his duties and that they would need to work extra hours to make up for it.
Even with his ground down nature, Bates was never really all that likable. Viewers disliked his hot-headedness and grumpiness, despite the fact that some of it was justified. The character often acted like a martyr who thought he was better than everything else. His proud nature put him in some tricky situations as well, causing pain to those around him because the valet was unable to lose any honor. The generally miserable time that Bates had, especially in his relationship with Anna Bates (Joanne Froggatt) did not make him a fan favorite. There's also the question over whether he murdered his former wife or if she killed herself.
Charles Carson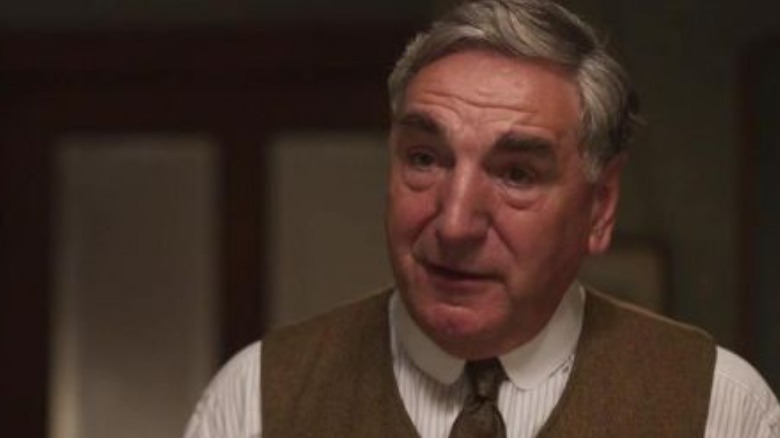 ITV
Charles Carson (Jim Carter) plays an important part in the world of "Downton Abbey." He is the butler for the family, having worked his way up from junior footman before the series started. This puts him in charge of the food, wine, and dining room at the country estate as well as being head of the male staff. Acting with a grandfatherly disposition, he generally takes care of the other servants working at Downton Abbey and has a particularly good relationship with Lady Mary Talbot (Michelle Dockery).
One of the main issues with Carson is his conservative views. He shows an unwillingness to advance with the times and is seemingly afraid of change. A good example of this is his displeasure at electricity being installed in the kitchen. Additionally, it puts him into conflict with the likes of Thomas Barrow (Robert James-Collier), as he believes that his view of the world is always correct. The butler has a tendency to dismiss the views of the female members of staff. This was even evident on his wedding day, when he forced Elsie May Carson (Phyllis Logan) to have their wedding at Downton Abbey when she preferred to have it in the village where she won't be seen as a servant.
Daisy Mason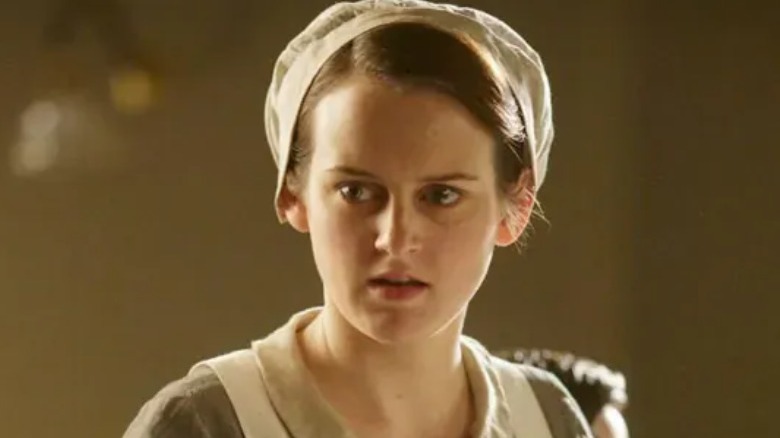 ITV
Daisy Mason (Sophie McShera) is a regular fixture in "Downton Abbey," where she acts as the kitchen maid for the family. Later promoted to assistant cook, she is a shy and gentle individual who is hard-working. Her timid nature means that the other characters take advantage of her, with the likes of Thomas Barrow manipulating her into making false accusations so he could gain favor with Lord Grantham (Hugh Bonneville). Throughout the series Mason is portrayed as an underdog who is unlucky in love and struggles to get what she truly wants.
Although the young woman is not a bad person, she does have some personality flaws that affected just how much fans liked her. Whenever something bad happens or she is upset, the kitchen maid refuses to deal with the problem like an adult. Instead, she acts in a childlike way and sulks. This continues through all six seasons of the show, without the character developing or growing. Her tendency to become infatuated with every young man that came to Downton Abbey didn't help her become the most popular character with viewers.
Isobel Grey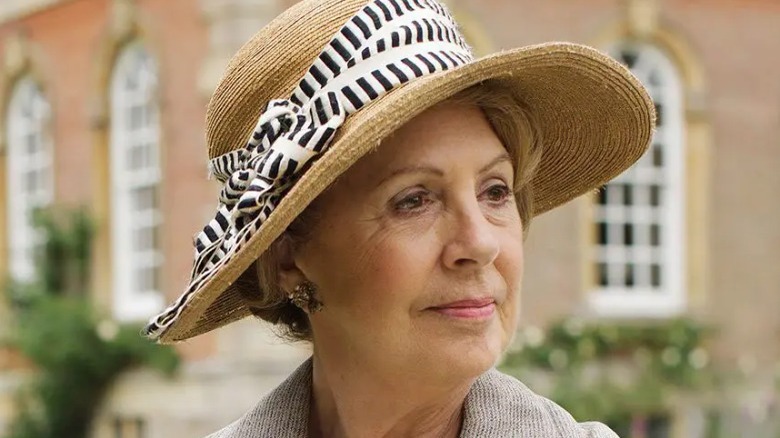 ITV
In "Downton Abbey" Isobel Grey (Penelope Wilton) is the mother of Matthew Crawley (Dan Stevens) and a former nurse. Her previous job engendered Grey with a kind and caring nature. A progressive with liberal views, she regularly comes into conflict with Lord Grantham (Hugh Bonneville) and has a friendly rivalry with Violet Crawley (Maggie Smith). After much trauma in the six seasons of the series, Grey eventually accepts a marriage proposal from Lord Merton — despite the best intentions of his sons to put a stop to the wedding.
For better or worse, Grey always wants to do the right thing. She is constantly taking up charitable causes and tries her very best to assist those who need help in the area. However, the character could be overbearing and obsessive in her quest to make the world a better place. During World War I, she convinces the family to convert Downton Abbey into a convalescent hospital to aid the wounded. While this is a noble cause, she acted as if she now owned the building and ordered everyone around. When the war ended and the Crawleys wanted to once again live in the house as normal, she took it personally and stormed off.
Dr Richard Clarkson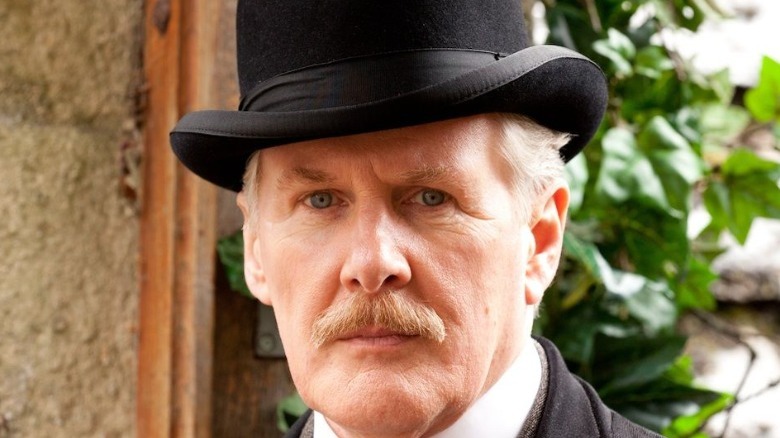 ITV
Played by David Robb, Dr Richard Clarkson is the family doctor to the Crawleys in "Downton Abbey." In this capacity, he is responsible for caring for the various family members and advises them on medical matters. When World War I began, he became an army surgeon, working at Downton Abbey as it was transformed into a convalescent hospital. Respected by everyone in the area and a veteran of the Boer War, the doctor also treats patients from the surrounding area.
Despite being counted among the main cast, Dr Clarkson was not as involved in the overall story of the series as many of the other characters. Of course, he still played a major part in several key plotlines. Unfortunately, he was responsible for misdiagnosing Matthew Crawley (Dan Stevens), telling everyone that he would be paralyzed for life after a spinal injury. The young man was only suffering from spinal shock and recovered from its effects. This led to Lord Grantham (Hugh Bonneville) not believing him when he said that Sybil Crawley (Jessica Brown Findlay) had eclampsia, leading to her eventual death and giving the character a mixed reception. 
Cora Crawley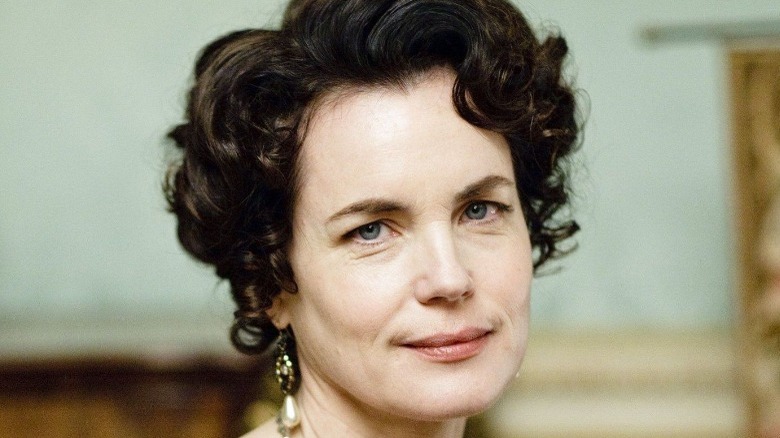 ITV
Cora Crawley (Elizabeth McGovern) is the wife of Robert Crawley (Hugh Bonneville) and is officially called the Countess of Grantham. Appearing from the first episode of the series, she is the mother of three daughters. A wealthy American heiress, she is one of the most forward thinking and progressive characters on the show. This is in direct odds with many of the other members of the aristocracy that are portrayed on the show. Occasionally, the difference in thinking has caused some disagreement with her husband who is far more conservative.
For the most part, Cora Crawley is depicted as a kind and warm person. She usually sees the best in people and can be oblivious to those who have ill intent towards her. The Countess is incredibly loyal to her family and protects them in any way that she can, regardless of what they might have done. While this has made her a generally well liked person with viewers, the fact that she is a bit too gullible and has no real depth to her personality stops her from being popular with fans.
Joseph Molesley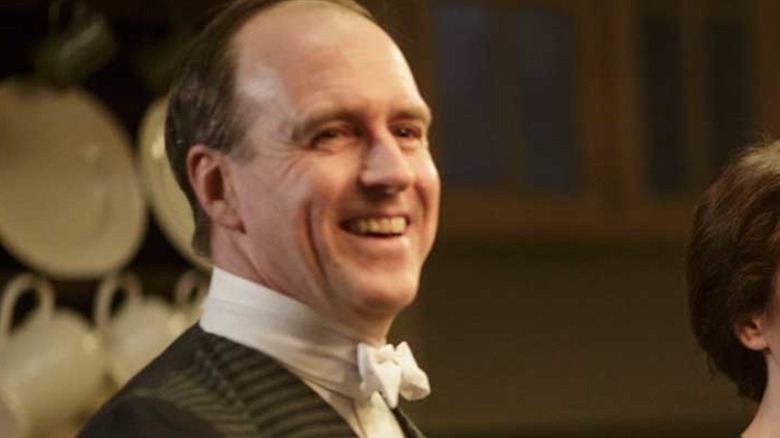 ITV
Joseph Molesley (Kevin Doyle) is another underdog character who has had a number of roles. He has acted as a butler at Crawley House and as Matthew Crawley's (Dan Stevens) personal valet when he moved to Downton Abbey following his marriage to Lady Mary (Michelle Dockery). Following the death of his employer, he is forced to take a step back and become a second footman, something of an embarrassment considering his former training as a higher ranking servant. By the end of the final season, Molesley has left the estate and found work as a schoolteacher.
The unlucky servant has certainly had his fair share of trouble over the years, even if he wasn't responsible for the vast majority of it. His kind hearted personality has made him something of a hit with fans, especially when he is compared to some of the cold or downright callous characters on the show. Very few people have anything bad to say about Moseley, making him one of the most likable individuals in "Downton Abbey."
Beryl Patmore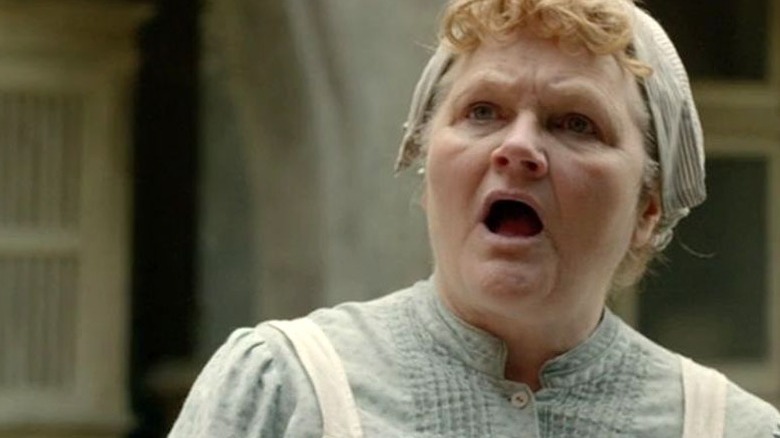 ITV
Beryl Patmore (Lesley Nicol) is the cook at Downton Abbey, taking charge of the entire kitchen and the staff working there. Throughout the six seasons of the series, Mrs.Patmore shows that she is a caring and warm person. While she has a strict work ethic and expects staff to work to her high standards, she is never cruel to them. The cook is forgiving to those who admit their mistakes and has demonstrated that she possesses a sense of humor and isn't afraid to have some fun.
All of that means that Mrs. Patmore is one of the most lovable characters in the show, with no real negative elements to her personality. Arguably the worst thing about her is that she convinced Daisy (Sophie McShera) not to focus too much on education and instead stick with her job. Yet, even this came from a compassionate place, as the cook didn't see an opportunity for Daisy to advance through the social hierarchy because of the way it was structured against the working class.
Elsie Carson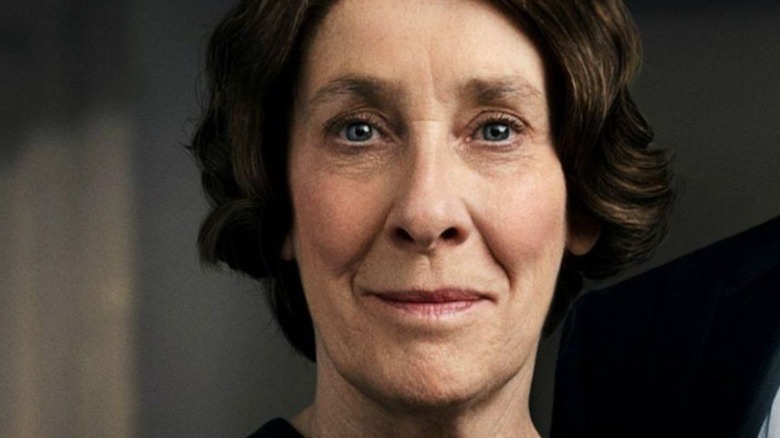 ITV
Originally coming from a farm in Scotland, Elsie May Carson (Phyllis Logan) is the housekeeper at "Downton Abbey." That role put her in charge of the cleaning staff at the estate, with responsibility for keeping the building clean and tidy. Starting as the head housemaid, she developed a close relationship with Mrs. Patmore (Lesley Nicol) and Mr Carson (Jim Carter), and she even went on to marry the butler by the end of the series finale.
Unafraid of speaking her mind, Elsie is a character who most frequently provides honest assessments of the Crawley family and the events they are drawn into. However, she is generous and protective of her employers and colleagues. This has made her one of the most trusted people in the country estate and a good friend to those who know her well. The best example of this is when she stands up for Anna (Joanne Froggatt) following Mr. Green's (Nigel Harman) sexual assault.
Tom Branson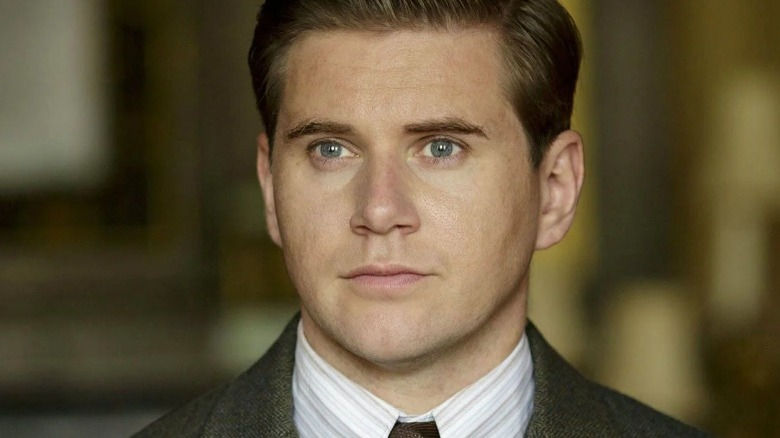 ITV
Tom Branson (Allen Leech) started life in "Downton Abbey" as a chauffeur, although he went on to hold a number of roles within the household. He and Sybil Crawley (Jessica Brown Findlay) fell in love and married, but the relationship faced trouble thanks to his background as an Irish nationalist. Suffering tragedy when Sybil dies, he is accepted by the Crawleys as part of the family and ends up as a land agent who is responsible for modernizing the estate.
Branson almost instantly became one of the most liked characters in the series. He brought an entirely different perspective to the show and injected some much needed energy to proceedings, ensuring that nothing was ever mundane. The Irish-born socialist was also moral and noble, fighting for important causes that he believed in. As a character he arguably went through the most development, maturing into a loving father and husband. All of this endeared him to fans of "Downton Abbey" as he was one of the down-to-earth individuals that most people can relate to.
Anna Bates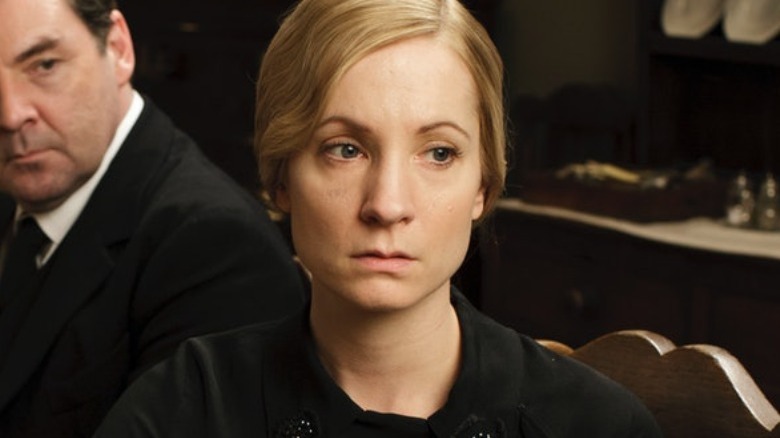 ITV
Anna Bates (Joanne Froggatt) acts as the lady's maid to Mary Talbot (Michelle Dockery) and previously worked as the head housemaid for the family. She quickly becomes one of the most trustworthy and honest people in the show, well-liked by the Crawleys and the servants who are employed by them. She becomes very close to Mary and later John Bates (Brendan Coyle), who she married in secret during the second season.
Regardless of the situation, Anna always found some way to be positive or reassuring. One of the few staff at Downton Abbey who was willing to help John Bates when he first arrived, she displayed her caring side. She also refused to give up hope when he was arrested for the murder of his previous wife, steadfastly believing that her partner was innocent and would be freed. This strength of character and resolve ensured she was a firm favorite with viewers and an endless source of optimism to those around her.
Violet Crawley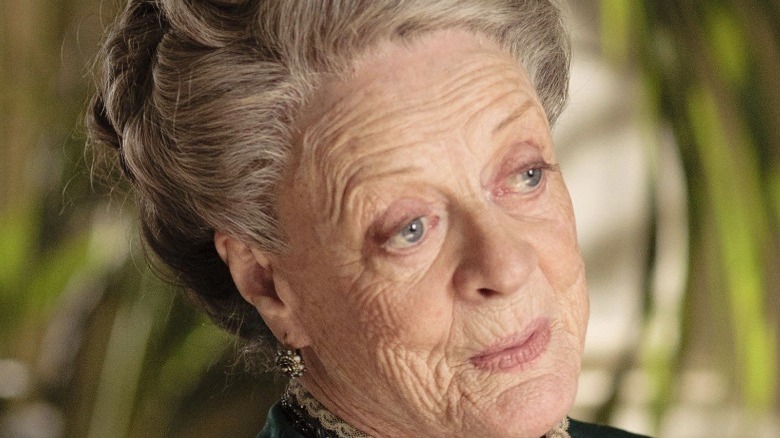 ITV
Violet Crawley (Maggie Smith) is the Dowager Countess of Downton Abbey. She was the husband of the previous Earl of Grantham and mother of Robert Crawley (Hugh Bonneville). Held in high regard by most of the other characters in the show, she still had much influence over the affairs of the estate. Yet, she was also one of the more traditional members of the aristocracy — someone who wanted to hold on to the old way of doing things. This often caused difficulties between her and both Isobel Crawley (Penelope Wilton) and Cora Crawley (Elizabeth McGovern).
Although she often portrays herself as a distinguished and cold matriarch, the Dowager Countess is often very friendly to the staff and a tender person. She has shown compassion and a willingness to display her own vulnerability. Violet certainly has a darker side, such as when she did everything within her power to split up Matthew Crawley (Dan Stevens) and Lavinia Swire (Zoe Boyle). Nevertheless, her quick wit and sheer entertainment value made her arguably the most likable and popular character on "Downton Abbey."