This Is The Worst Thing Violet Crawley Did In Downton Abbey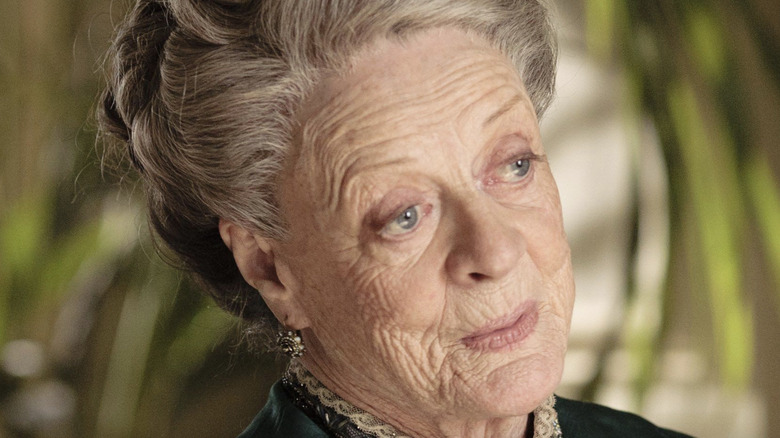 PBS
"Downton Abbey" is one of the most acclaimed and popular TV series of the past few decades. The series is so beloved, in fact, that not only was a sequel film successfully released in theaters several years after the original show went off the air, but a second "Downton Abbey" film is in the works now as well.
Created by Julian Fellowes, the British drama chronicles the lives of members of the aristocratic Crawley family (and their servants) in the early 20th century. The series thrives on the talents of its cast, which includes celebrated actors like Hugh Bonneville, Elizabeth McGovern, Dame Maggie Smith, Laura Carmichael, Jim Carter, Brendan Coyle, Michelle Dockery, Lily James, and Phyllis Logan, among others. In addition to its impressive cast, the show is practically brimming with rich and complex characters, though, few of them are quite as memorable as Dame Maggie Smith's Violet Crawley, the Dowager Countess of Grantham.
As the matriarch of the Crawley family, Violet quickly won over "Downton Abbey" viewers with her sharp wit, and Smith's performance as the character remains one of the best on the show. But that doesn't mean Violet isn't without her faults.
Violet's secret in the Downton Abbey movie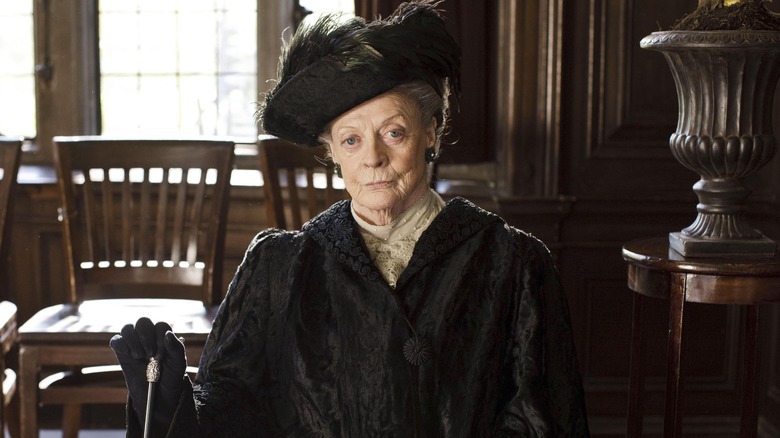 PBS
"Downton Abbey" fans have seen the Dowager Countess of Grantham make plenty of questionable decisions over the course of the series. However, there's one choice Violet made in the "Downton Abbey" film that might be considered to be her worst, and that's her decision to keep her declining health a secret from her family members.
For most of the "Downton Abbey" movie, there doesn't seem to be much wrong with Violet — apart from her frustration over a visit from her cousin Maud (Imelda Staunton). Things take an unexpected and heartbreaking turn late in the film though, when Violet reveals to Mary (Michelle Dockery) that a recent diagnosis indicates she may die sometime in the near future. Mary is understandably upset over the news, and the confession scene as a whole is an overwhelmingly emotional one, which just adds a surprising level of tragedy and heartbreak to the entire film.
It's implied that Violet has known about the state of her health for some time, which means she was actively keeping it a secret from her family before ultimately informing Mary. Her family members arguably deserve to know about Violet's health, so that they might have time to prepare and cherish the moments they get to spend with her instead of being blindsided by her passing. It's a decision that, while in keeping with Violet's character, is still a deeply upsetting one.