American Horror Story Season 7 Title Will Be Revealed Next Week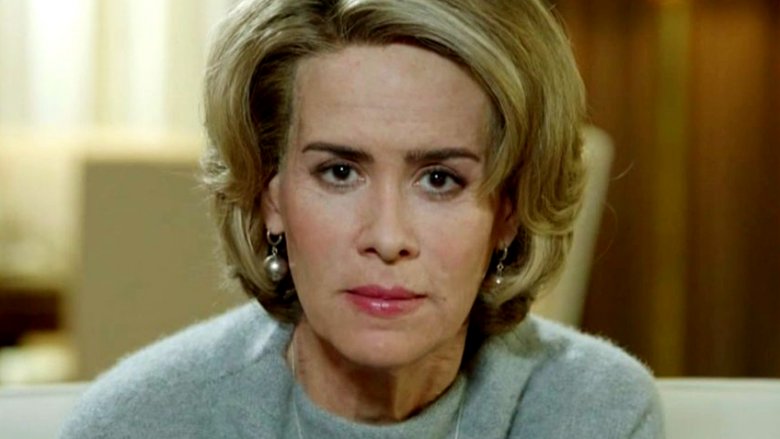 Last year, Ryan Murphy kept us guessing about the title of American Horror Story up until right before season 6 premiered. This year, things will be much different.
The showrunner for the FX anthology series said on Twitter that the season 7 title will be announced on July 20, long before the episodes are expected to arrive this fall. Murphy also said that once the title is revealed, everything you've heard "will all make sense."
He's already said that last year's presidential election will be an "allegory" for the season, which will begin on election night. "It's our jumping off point," Murphy said. "It is about the election we just went through and what happened on that night and the fallout of that night, which to many people, from all sides of the camps is a horror story. And you know, that show is always so fun when it's about the zeitgeist and what we're doing now."
Although he had hinted that Donald Trump and Hillary Clinton would be characters in season 7, he later backtracked and told E! that we'll instead see actual footage from the election. "The first 10 minutes of the season, this season, takes place in a very eerie macabre way on election night and there's something terrible that happens in the lives of our characters on election night as they're watching it all go down," Murphy said. 
The cast includes series regulars Sarah Paulson and Evan Peters, alongside newcomers Billie Lourd (who previously worked with Murphy on Scream Queens) and Billy Eichner. Murphy also recently shared an image that hints that Twisty the Clown (played by John Carroll Lynch in American Horror Story: Freak Show) will return in some capacity.
While we wait to hear more, take a look at some of the most shocking on-screen transformations the show has pulled off over the years.