Why The Lightsaber In The Accountant Means More Than You Think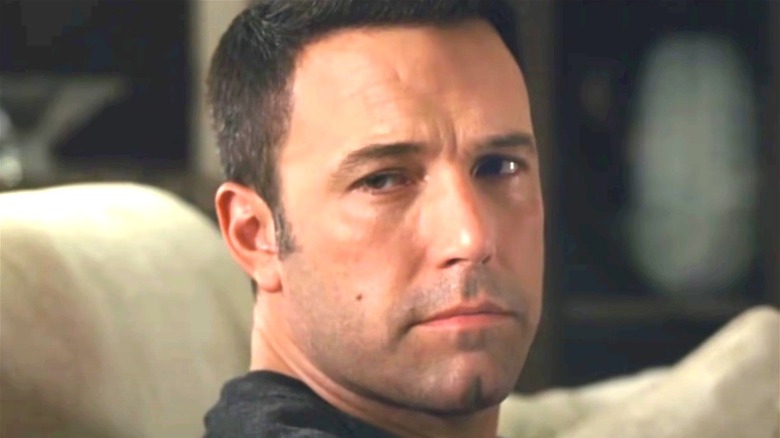 Warner Bros.
"The Accountant," the 2016 crime thriller from Gavin O'Connor, is a film that's gotten more love as time goes by. The film stars Ben Affleck as Christian Wolff, a math expert and forensic accountant with autism who discovers some dark truths about a new client, played by John Lithgow. 
While the film sits on a 52% score on Rotten Tomatoes, it grossed over $150 million worldwide at the box office on a budget of $40 million (via Box Office Mojo). If that wasn't enough, a sequel was quickly greenlit and is currently in active development, with Affleck and co-star Jon Bernthal expected to return.
Overall, "The Accountant" is a film that's definitely gained a surprise following. From its praise for its depiction of Indonesian martial arts to its impressive audience score of 76%, fans continuously find more things to like about the Affleck-led action flick, with one easter egg in particular getting in on the conversation from a galaxy far, far away.
The Graflex lightsaber has an interesting history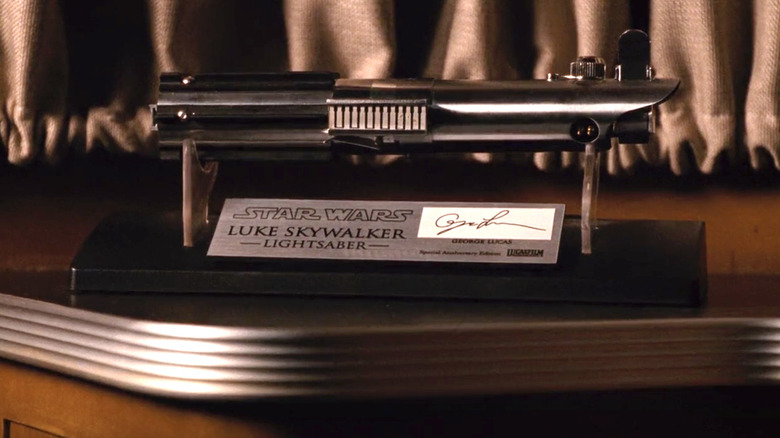 Warner Bros.
In an early scene from the film, we see Wolff's Airstream RV, where he holds some valuable relics that he's acquired over the years as a freelance accountant for the mob. One eagle-eyed fan on Reddit noticed that one of his prized possessions is an original lightsaber prop from "Star Wars: Episode IV – A New Hope" known as "the Graflex," named after an old camera model used to make a series of lightsabers. These props are original items that were made during production of the films, with some of them even used onscreen. Roger Christian, who won an Oscar for set design for "A New Hope," told BBC that he was in a rush before filming started and "found a dusty box of old Graflex handles in a photographer's shop in London and [he] knew [he] had hit the Holy Grail." For "Star Wars" collectors everywhere, these lightsaber props are the closest a person can have to an authentic, original lightsaber, but they are very difficult to buy. 
One of the lightsabers used by Mark Hamill (the actor who plays Luke Skywalker) sold at auction for $240,000 back in 2008 (via CBS News), with another one being sold off at an eye-popping $450,000 in 2017 — this lightsaber being a prop from "Star Wars: Episode V – The Empire Strikes Back" (via ABC News). One lightsaber was put up for auction in 2018 with an estimated price of $200,000, but it was quickly pulled after fans raised concerns about its authenticity (via ABC News Australia). While the sequel to "The Accountant" has no official release date, fans can check out the newest entry in the "Star Wars" franchise, "The Book of Boba Fett," Wednesdays on Disney+.