The Accountant 2 Cast, Director, Possible Plotlines And More Details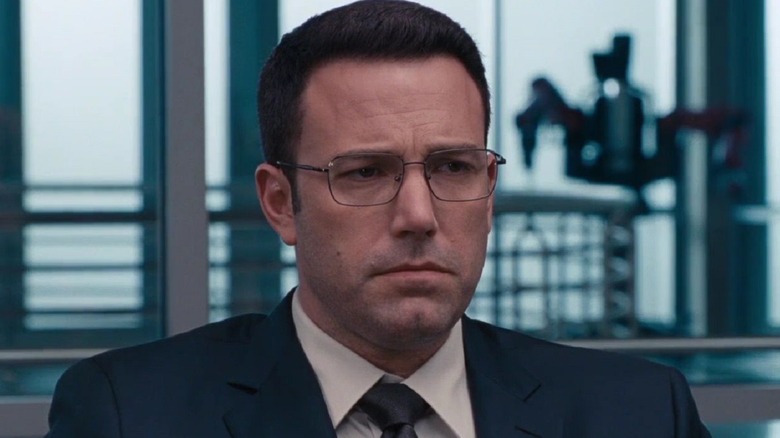 Warner Bros.
We may receive a commission on purchases made from links.
"The Accountant" was one of the better crime thrillers of 2016. The film stars Ben Affleck and Jon Bernthal as brothers who live two very different lives. Affleck's Christian Wolff is a forensic accountant with autism, while Bernthal's Braxton Wolff works as the hitman for the film's main antagonist, Lamar Blackburn (John Lithgow). The film had so-so ratings from critics and sits with a 52% score on Rotten Tomatoes. Moviegoers felt the opposite of the thriller, and "The Accountant" boasts a stellar audience score of 76% on the aggregator site.
When it comes to sequels, more often than not, it's fan response and box office numbers that generally warrant a second installment. "The Accountant" brought in over $150 million worldwide on a $40 million budget. That, combined with fan reactions, have apparently warranted a sequel to the beloved Affleck flick. A second "Accountant" film has finally been confirmed, and we already know a little bit about what to expect from the highly desired sequel.
When will The Accountant 2 be released?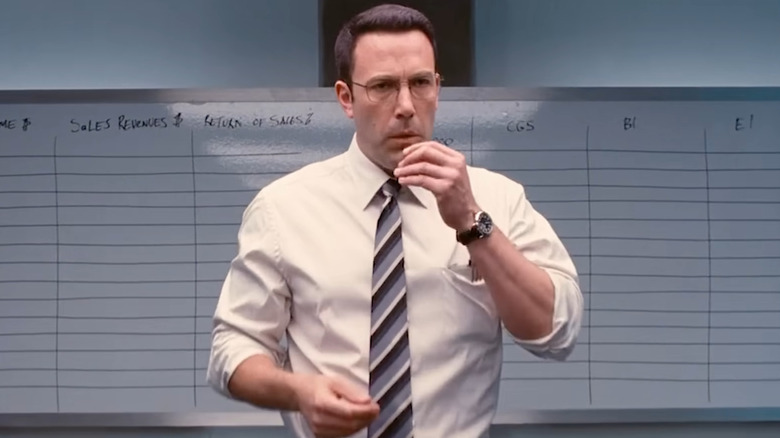 Warner Bros.
We first got word that an "Accountant" sequel was happening back in September 2021, when original director Gavin O'Connor sat down with CinemaBlend's ReelBlend podcast. Discussing a potential part two for "The Way Back" — a 2020 sports drama starring Ben Affleck — O'Connor said, "There will not be a 'Way Back' sequel, but we are doing an 'Accountant' sequel. We literally just closed that deal. We're doing 'The Accountant' again."
After that initial announcement, things fell silent until February 2022, when producer Mark Williams gave an update to ScreenRant. "The news I can give you right now is that it's a work in progress," he explained. "We're working on a script right now, and we all have high hopes that it's going to move forward as we planned." Nearly two years later in December 2023, Hollywood insider Daniel Richtman said that he'd heard the movie was moving ahead at Amazon, although that hasn't been officially confirmed just yet.
What is the plot of The Accountant 2?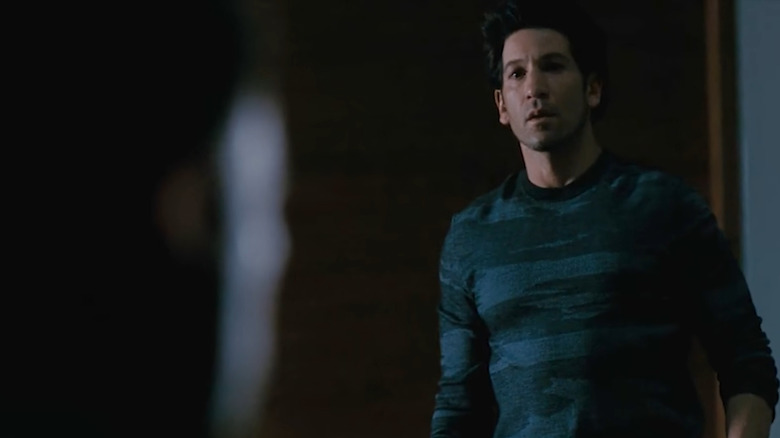 Warner Bros.
"The Accountant" was always Christian's story, but that's not necessarily going to be the case for the second and — gasp — third film. That's right — director Gavin O'Connor says there is a plan for the third film as well. "I've always wanted to do three because what, the second one's going to be more with — we're going to integrate his brother into the story," he told ReelBlend. "So there'll be more screen time for Bernthal in the second one. And then the third movie's going to be, I call it, 'Rain Man' on steroids. The third movie is going to be the two brothers, this odd couple. The third one is going be a buddy picture."
Well, there you have it. The next two "Accountant" films will focus on the Wolff brothers, which will give Bernthal's character more room to shine. The duo put aside their differences in the first film's finale and made plans to meet one another a week from the night of the shootout at Blackburn's house. It'll be interesting to see where these two meet up and what is on the docket for them. Christian's brains mixed with Braxton's brawn should make for an exciting storyline.
Who is starring in The Accountant 2?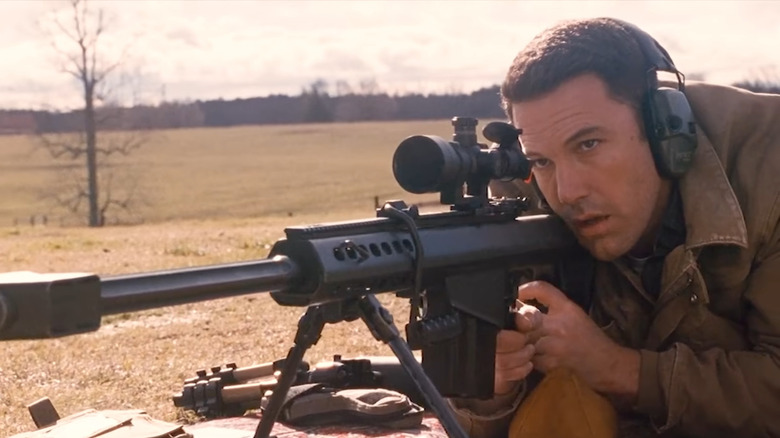 Warner Bros.
Speaking with CinemaBlend's ReelBlend podcast, director Gavin O'Connor confirmed that Ben Affleck and Jon Bernthal would be reprising their roles as Christian and Braxton Wolff, respectively. Since the first film, Affleck has been incredibly busy, starring in titles "Justice League," "The Way Back," "The Last Duel," and "The Flash," as well as directing the hit sports/business drama "Air."
Bernthal has also been playing in a ton of projects, showing up in everything from "Ford v Ferrari" and "King Richard" to "The Bear" and "We Own This City." It was also announced he'd be reprising his role as vigilante Frank Castle in the MCU's upcoming "Daredevil" series. As for the rest of the cast, we don't know who'll be starring alongside these two titans. The first film boasted quite the acting line-up, featuring names like Anna Kendrick, J.K. Simmons, John Lithgow, and Cynthia Addai-Robinson. Several of those characters survived the original "Accountant," so we'll be interested to see if any of them return.
Who is directing The Accountant 2?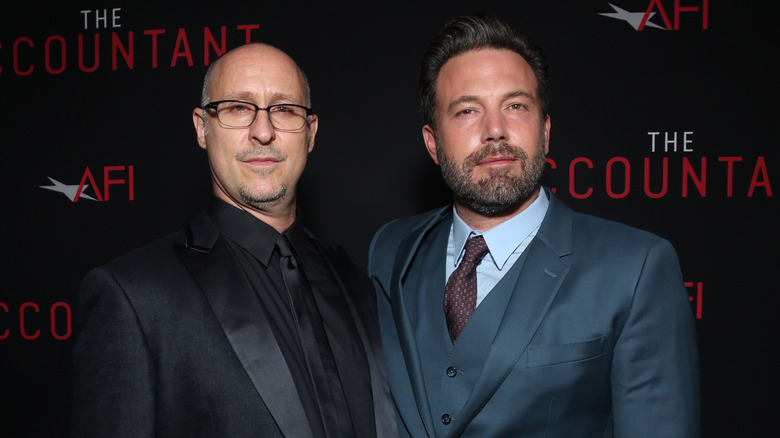 Todd Williamson/Getty Images
As you've probably surmised from everything you've read so far, Gavin O'Connor plans on directing "The Accountant 2." Obviously, O'Connor helmed the first film, but where else have you seen his cinematic stamp? Well, the director is responsible for what many consider to be the best MMA movie ever made (not that there's a lot of solid competition currently) with "Warrior" — where Joel Edgerton and Tom Hardy play brothers competing against one another in a life-changing tournament. He also worked with Ben Affleck in "The Way Back," where the actor plays an alcoholic basketball coach trying to turn his life around. Other O'Connor offerings include "Jane Got a Gun" and "Pride and Glory."
Where to watch The Accountant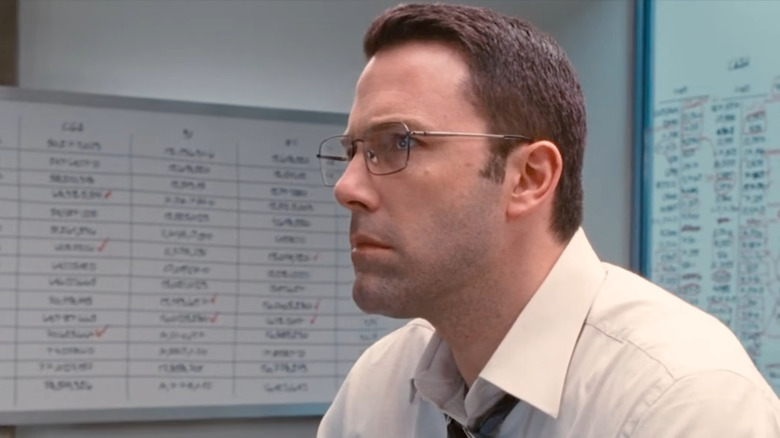 Warner Bros.
As we wait for "The Accountant 2" to pick up steam, it might be a good idea to revisit the original or check it out for the first time. With Ben Affleck as Christian, an autistic accountant who launders money for criminal organizations, the film finds our antihero drawn into a plot involving a robotics company, an innocent young woman, and a whole bunch of dangerous hitmen. Of course, as it's quickly revealed, Christian is skilled with a lot more than numbers. He's just as talented with a sniper rifle as he is with a computer, and he quickly finds himself up against a bunch of assassins led by someone very familiar from his past. You can stream the film on Hulu, or you can rent "The Accountant" on sites like Amazon Video, Apple iTunes, Google Play, Vudu, and YouTube.