Why Law & Order: SVU Season 23's New Series Regular Has Fans So Divided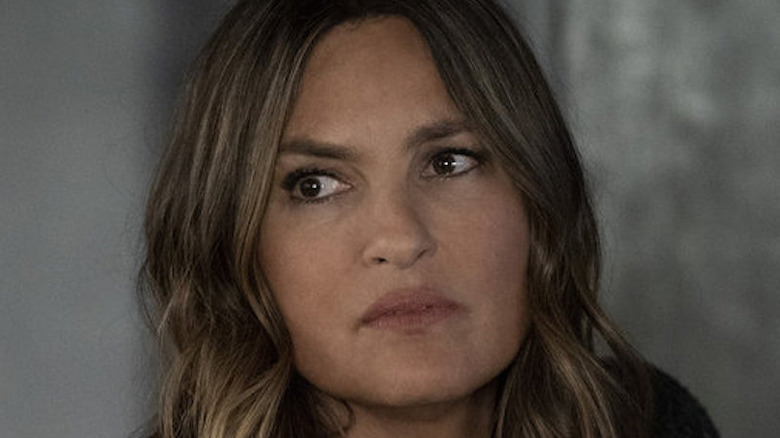 Virginia Sherwood/NBC
"Law and Order: Special Victims Unit" has a solid core cast that has been with the series for years — some even decades — but occasionally, a newer star is removed after just a few seasons. That was the case in Season 23 when Detective Katarina "Kat" Tamin (Jamie Gray Hyder) and Deputy Chief Christian Garland (Demore Barnes) left the Special Victims Unit. Hyder and Barnes were only a part of the show for two seasons, with each having a solid fan base rooting for them.
According to the actors, the decision to have their characters leave the series was not their own. Barnes noted on Instagram that he didn't know why Chief Garland was written out, while Hyder tweeted that the decision was above her pay grade. With two main characters out of the mix, fans expected a new cast announcement. There were many suspicions of who it could be as the producers revealed a fan-favorite character was returning in the 500th episode, while a newcomer who appeared in Season 23's first episode seemed like they might fit the bill. Deadline is now revealing it's the latter, with newcomer Detective Joe Velasco (Octavio Pisano) recently promoted to series regular.
While it's excellent news for Pisano, some fans aren't too happy about the addition. Longtime viewers of "SVU" are divided over the announcement of the detective making his way into the department.
Fans are divided over Detective Joe Velasco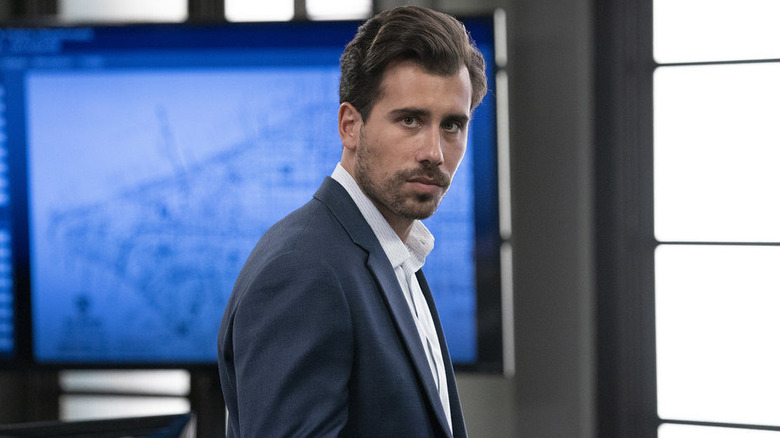 Heidi Gutman/NBC
Fans of "Law and Order: Special Victims Unit" seem mostly confused about Octavio Pisano's promotion, as the character has only appeared in three episodes. "No disrespect to Octavio Pisano. Secure the bag But what? Fans, do we even know his character? Does his character fit to the longevity of SVU? IDK I'm so confused about this trade. He just got here," @kdsmurray wrote in response to the news. "Sorry no! Wrong fit for the show. I'll continue watching when he's replaced. Very very disappointing news. Should have kept Kat," @DavidMcAusland added.
Many viewers of the show commented on the removal of Jamie Gray Hyder and Demore Barnes from the series by championing their characters while discussing Pisano's addition. "I'm sorry but SVU got rid of Garland and Kat for what exactly????? I didn't ask for this...no one asked for this," @Tiffani85Chanel tweeted while @LtMenalippe wrote, "the kat tamin & garland disrespect."
Of course, not everyone was disappointed with the news of Pisano's promotion to series regular. "He's definitely an upgrade over Kat, brings some charisma," user @yourcourtesytap tweeted. "he's hot and it's a fresh perspective to see him learn things definitely a keeper," @springfieIdbaby added.
To see Detective Joe Velasco in action, catch "Law and Order: Special Victims Unit" every Thursday night on NBC.