Djimon Hounsou Reveals The Painful Truth About MCU Costumes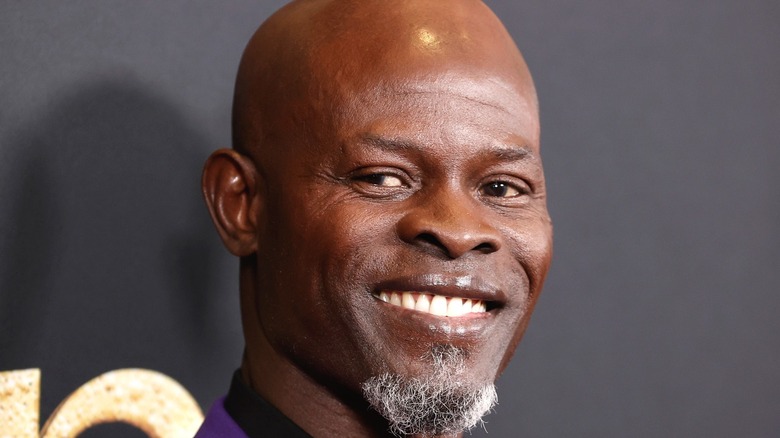 Arturo Holmes/Getty
From iron suits to star-spangled get-ups, the wardrobe department for the Marvel Cinematic Universe has always been on point. Having these characters come to life in true comic book fashion has often made for all-important plot points, like with Falcon's shift to become the new Captain America or Spider-Man getting some new threads to fight evil in. That being said, there's no denying that some actors playing characters in this vast world of heroes and villains, however cool they may look, probably have issues getting in and out of their iconic outfits.
With Tom Holland discussing in the past how he drinks in his iconic spidey suit (or indeed, goes to the bathroom in it), cast members are paying a hefty price to ensure that Marvel's greatest legends look good on screen. One cast member who has appeared in his fair share of comic book movies, for both Marvel and DC, is two-time Oscar nominee Djimon Hounsou, who has revealed that as inconvenient as the costumes are, they also sometimes leave a mark in all the wrong ways.
Djimon Hounsou's costume in the Marvel movies actually caused injuries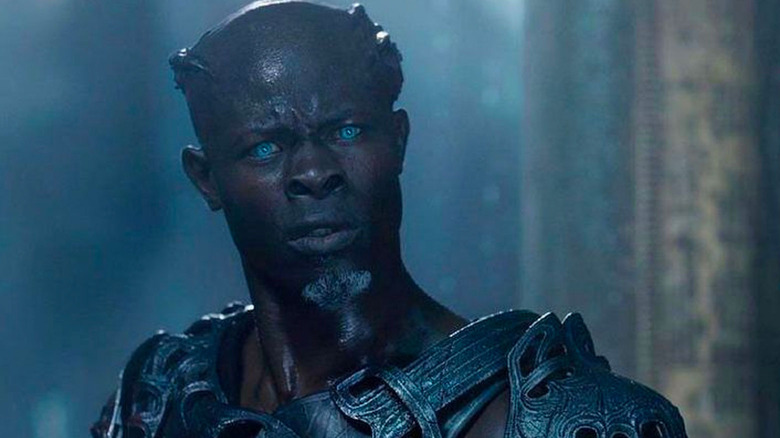 Marvel/Disney
In an interview with GQ (via YouTube), the former "Guardians of the Galaxy" and "The King's Man" star revealed that while his threads may look impressive in theaters, they were an occasional nightmare. The actor explained some of the injuries he endured from even the slightest movement while playing Korath, who appears in both "Guardians of the Galaxy" and "Captain Marvel." "It was quite a bit of a struggle with the costume, right? Costumes were quite painful, any move you made, you know, in action, you're about to cut yourself with your costume," he recalled.
Hounsou admitted that even with its issues, there's a clear sense of progression for comic book characters' looks going forward, stating that while "It was quite painful to the experience of [playing Korath]. I think we're coming to understand some things about action and superheroes and their costumes ... Nowadays, it seems like they do costumes so much better." Hopefully, Hounsou will be back in more comfortable superhero attire with his return in "Shazam: Fury of the Gods," which is set for release on June 2, 2023.