New Shazam! Fury Of The Gods Set Photo Is Very Revealing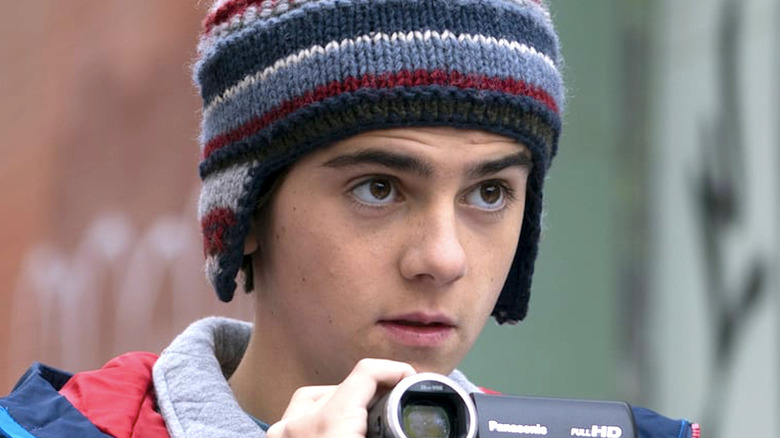 Warner Bros.
Starring Zachary Levi as the titular character, the 2019 movie "Shazam!" tells the story of a young boy named Billy Batson (Asher Angel) who gains the ancient powers of Shazam, transforming him into an adult superhero. The movie also stars Jack Dylan Grazer as Billy's foster brother Freddy Freeman and Mark Strong as the villainous Dr. Thaddeus Sivana, and it was extremely successful upon release with both critics and audiences, earning a 90% on Rotten Tomatoes and over $365 million worldwide (Box Office Mojo). With such a popular first film, a sequel was shortly announced, and fans are eagerly waiting for the film's release on June 2, 2023. 
The upcoming superhero sequel, "Shazam! Fury of the Gods," is currently filming, and there have already been quite a few major announcements and sneak peeks of what people can expect from the new film. Helen Mirren, Lucy Liu, and Rachel Zegler are all reportedly playing daughters of Atlas, while recent set photos hint at Shazam facing much more intense battles in the second movie. Now a new photo from the set has fans chattering, as it hints at the return of a character from "Shazam!" who was assumed to be dead. 
Djimon Hounsou returns as the wizard Shazam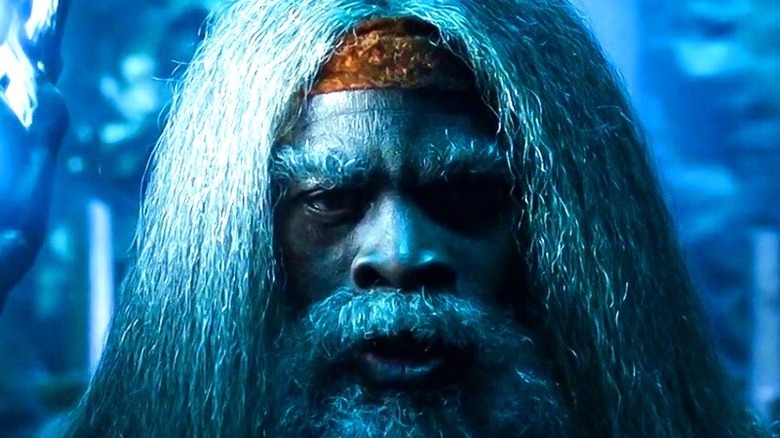 Warner Bros.
In "Shazam!", Billy gains his superpowers after he meets an old wizard in a cave, played by Djimon Hounsou, who explains the history of his powers and the Seven Deadly Sins before naming the young boy as his champion. After Billy first transforms into Shazam, the wizard appears to disintegrate, leading fans to assume that he officially dies after passing on the power to someone worthy. The only other time Hounsou appears in the first film is in scenes between the wizard and a younger Sivana, who encounters the magic of Shazam as a young boy and makes it his mission to take the power for himself one day. 
Because of this, it came as a huge surprise for "Shazam!" fans when Hounsou was spotted on the set of "Shazam! Fury of the Gods" in Atlanta, Georgia, where it is currently filming, with a photo shared by @atlanta_filming on Instagram. While there is no real information out yet on what exactly the plot of the sequel will consist of, the chosen title and presence of the daughters of Atlas definitely provide a few key hints, connecting the story to the history of Shazam. Billy's superpowered foster siblings are also featured in the second film, and the story will be greatly expanding. As for the wizard, it's possible that he may only be appearing in some sort of flashback, but given he's, you know, magical, it also seems plausible that he comes back to the present in some way to help out his champion. 
With a little less than two years left until "Shazam! Fury of the Gods" is released in theaters, fans might have to wait a bit for any substantial information, but there's sure to be a lot of exciting news in the future.