The Best Chicago PD Episode According To IMDb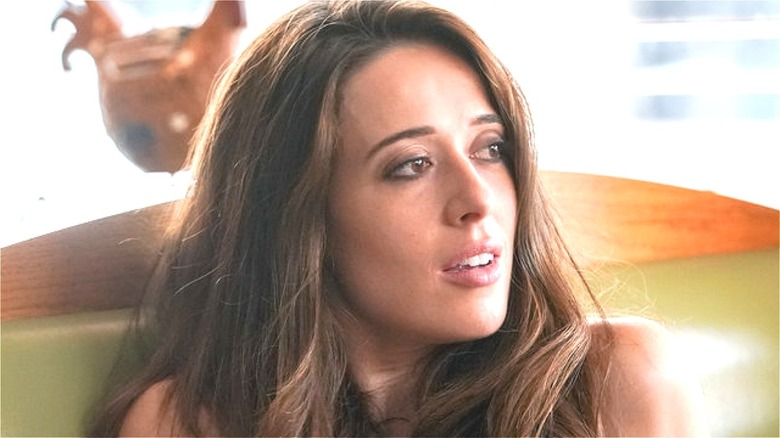 Lori Allen/NBC
The "One Chicago" TV universe has branched out into an impressive number of series. In addition to the long-running, firefighter-focused franchise starter "Chicago Fire," we also have "Chicago Med," set at the Gaffney Chicago Medical Center, and there was even the short-lived "Chicago Justice," which followed the day-to-day life at the local State's Attorney's office. However, the most successful "Chicago Fire" spin-off so far is arguably "Chicago P.D."
At nine seasons and going on 10, the NBC police series has proven deft at telling engaging stories set at different levels of metropolitan law enforcement, from the typical cop-drama patrol duty to the increased focus on Chicago P.D.'s Intelligence Unit from Season 4 onward. Like most network procedural shows, it has told countless such stories, structured as it is around a case-of-the-week format, with a new central conflict taking place every episode. But, again like many shows of its ilk, it often reaches its highest points when the serialized arcs take center stage — as evidenced by its all-time highest-rated episode, according to IMDb.
The Season 5 finale wrapped up a long, intense plot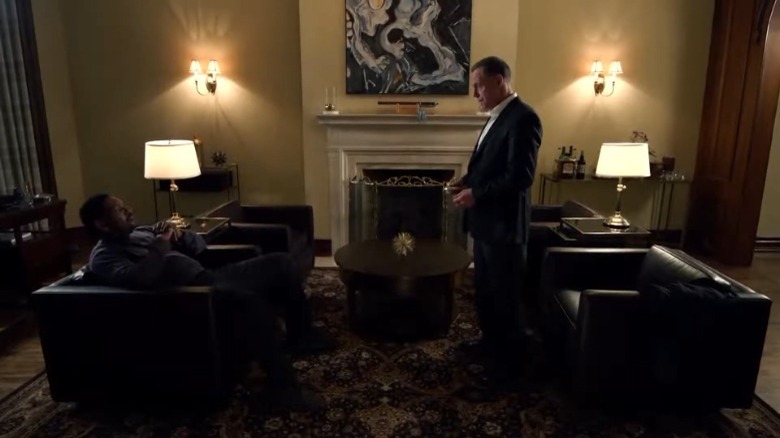 NBC
Warning: Spoilers for "Chicago P.D." Season 5 follow.
By the time "Chicago P.D." had reached the final stretch of its fifth season, the overarching plot of the season was also at its boiling point. Namely, the conflict between Sergeant Hank Voight (Jason Beghe) and Lieutenant Denny Woods (Mykelti Williamson), introduced on Season 4, had grown exponentially more intense in the tragic wake of their attempted team-up on episode 14, "Anthem," on which Voight's team attempted to rescue Woods' daughter Brianna (Alexa Adderley) from a hostage situation, only for her to be shot dead.
With Woods now blaming Voight for the failure to keep his daughter alive, in addition to his preexisting grudge over Voight having exposed his past misdeeds on Season 4, the lieutenant's vendetta became more dogged than ever. Unable to hurt Woods directly, he instead went after his old friend, Detective Alvin Olinsky (Elias Koteas) — who got wrongfully arrested for the murder of Kevin Bingham (Joseph Siroka), then stabbed in prison, despite Intelligence's best efforts to get him out.
This is the fraught, nail-biting situation in which the "Chicago P.D." team finds themselves as they arrive at the Season 5 finale, "Homecoming."
"Homecoming" was a gut punch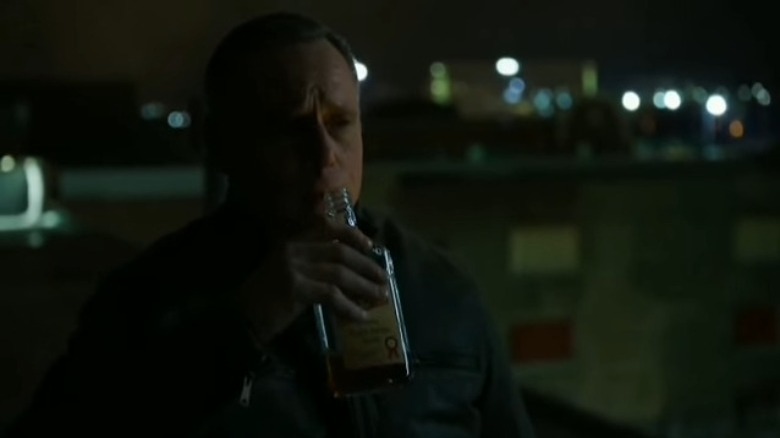 NBC
"Homecoming" begins as Olinsky is rushed to the hospital, following his stabbing in prison. Just as Voight is about to cut a deal with Woods and give him exactly the payback he wants — confess to the murder of Kevin Bingham, so that Woods will drop the charges against Olinsky — he gets the news that Olinsky has been stabbed. He dies soon thereafter, leaving Intelligence to process their grief by putting all their efforts into finding the man who ordered the hit.
They eventually find one Carlos DeLeon (Jason Martinez), whom Voight ends up shooting dead in self-defense. Meanwhile, Woods, in a last-ditch play, is bribing Bingham's girlfriend (Deborah Rayne) to make a testimony incriminating Voight — but it all turns out to be a setup, as the "girlfriend" is actually an undercover cop herself. The episode ends with Woods finally being arrested by Internal Affairs, and Voight sequestering himself to the roof and unsuccessfully attempting to drink away his pain.
This intense, bittersweet payoff — Woods' long-awaited downfall on one hand, and the death of Olinsky on the other — may explain, combined with the undercover cop twist, the team's emotionally charged commitment to the episode's investigation, and the gut-wrenching final scene, why "Homecoming" is the highest-rated "Chicago P.D." episode of all time on IMDb. It has a whopping 9.3 rating on the website, just edging out the Season 3 finale "Start Digging" and the Season 8 finale "The Other Side" at 9.2 each.