The Most Heartbreaking Brass Moment From CSI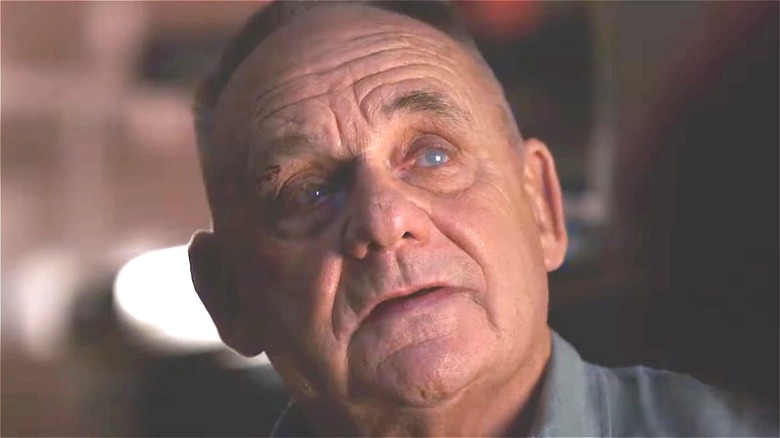 CBS/Youtube
While "CSI: Crime Scene Investigation" is known for its memorable crime scenes and terrifying serial killers, the forensics drama is also beloved for exploring the personal lives of its main characters. The series follows a Las Vegas-based team of investigators aiding the police in solving murder cases. It often shows how working in such a gruesome field takes a toll on their day-to-day lives.
A 2021 thread on the show's subreddit revealed that most fans agree that homicide detective Jim Brass (Paul Guilfoyle) is the "most tragic character" from "CSI." While he appears to be a devoted detective who plays by the rules, his personal life is plagued by hardships. From growing up with an abusive father to accidentally killing a fellow officer, Brass is constantly subjected to emotional distress.
His relationship with his wife, Nancy (Anabella Sciorra), is complicated, to say the least — both have had affairs, and hers resulted in a pregnancy. Later, his stepdaughter Ellie (Teal Redmann), who works as an escort, struggles with substance abuse. Brass attempts to help her, but the father/daughter relationship takes a dark, heartbreaking turn in Season 14.
A stunning Brass family betrayal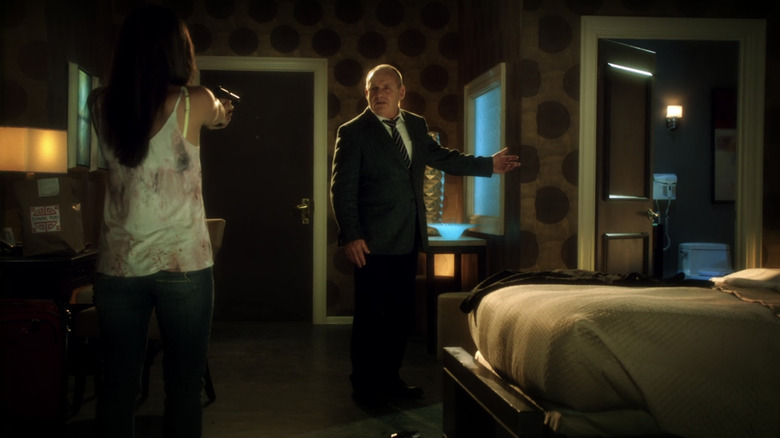 CBS
Of the many tragedies surrounding Jim Brass, the most heartbreaking moment came in the Season 14 premiere "The Devil and D.B. Russell." The episode picks up on the cliffhanger from "Skin in the Game," where Ellie Brass seems to be the next victim of a serial killer targeting sex workers in a biblical murder spree.
However, this episode reveals that Ellie is the mastermind behind the killings and she eventually turns on her accomplices. She also stabs her mother to death in their hotel room, then targets Jim when he arrives. It's a harrowing scene as Jim is forced to grapple with Nancy's violent death at the hands of their daughter while simultaneously trying to understand what is happening. Devastated, he walks directly up to the gun Ellie has pointed at him and admits that he's "already dead." She decides not to kill him and is arrested and brought into custody.
Jim's relationship with Ellie was strained to begin with, but this was a shocking blow for him. Despite her unforgivable crimes, he visits her following an overdose in prison. His last "CSI" appearance before the series finale is in the Season 14 finale, where he vows to support Ellie through her upcoming trial.
While it's not surprising that a character who has consistently suffered throughout the series leaves on such a bleak note, it's a testament to how resilient Jim Brass is.