Why Law & Order's Trevor Langan Is More Important Than You Think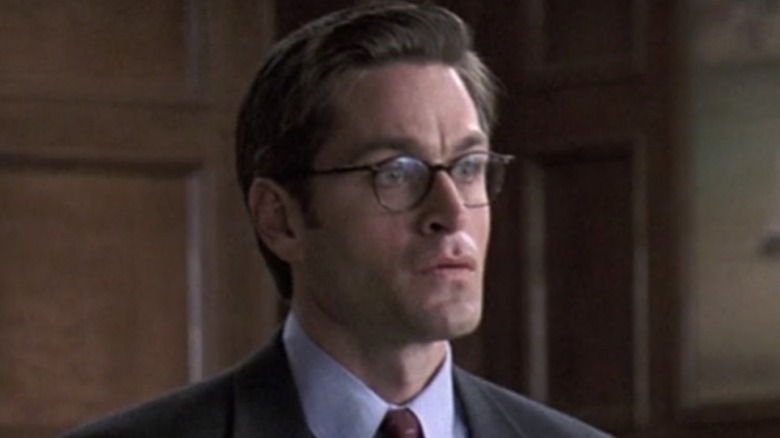 NBC
With the honor of being the "longest-running primetime live-action series in U.S. TV history" under its belt, NBC's "Law & Order: Special Victims Unit" is arguably the most popular crime procedural drama on the air (via The AV Club). The Dick Wolf series follows the detectives of the Special Victims Unit as they investigate sexually-based crimes in New York City.
Now in its 23rd season, the series has hit a milestone of 500 episodes and crosses over with "Law & Order: Organized Crime," led by former "SVU" detective Elliot Stabler (Christopher Meloni). The current SVU squad is led by Captain Olivia Benson (Mariska Hargitay). Because of how monumental "SVU" is, it's easy to forget just how many notable guest stars have appeared on the show since it first aired in 1999. Among them is actor Peter Hermann, whose recurring role as defense attorney Trevor Langan began in 2002 and is still going strong.
Here's why his appearance on "SVU" is more important than you might think.
Peter Hermann met future wife Mariska Hargitay on set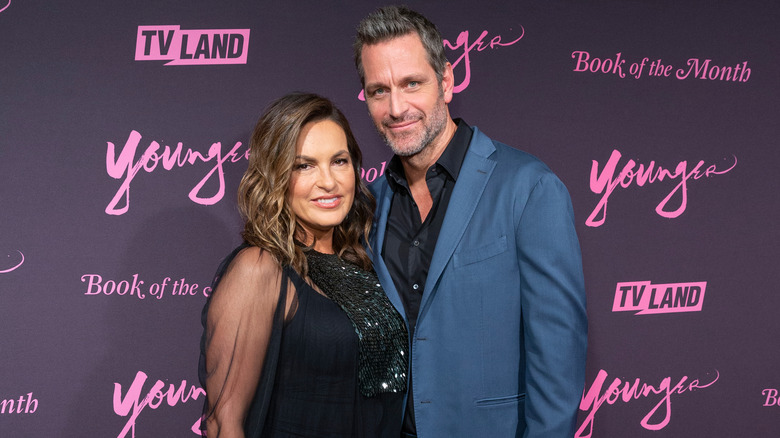 lev radin/Shutterstock
While "Law & Order: SVU" fans have been rooting for a romantic relationship between Olivia Benson and Elliot Stabler for decades, a real-life love story was happening off-screen. Peter Hermann first appeared in the Season 3 episode "Monogamy," where he met and starred alongside his future wife, Mariska Hargitay.
The couple was married in 2004 and have been together ever since. They have three children, August, Amaya, and Andrew, and tend to keep their personal life private. However, in a recent appearance on "The Drew Barrymore Show," Hargitay opened up about how instantly smitten she was with Hermann and revealed that everyone on the "SVU" set knew about her crush.
She also recalled their first date, where he invited her to a church service that left her in tears. "He thinks that I'm so moved by the sermon, and I'm crying because I'm like, 'I know I'm gonna marry him, I found my husband, I love him,'" she told Barrymore.
Hargitay joked that her friends used to tell her that she needed to put herself out there more because it wasn't like an actor would just arrive on set, and they'd fall in love, but she got the last laugh in the end.