Bensler Fans Are Freaking Out Over This New Law & Order Crossover Promo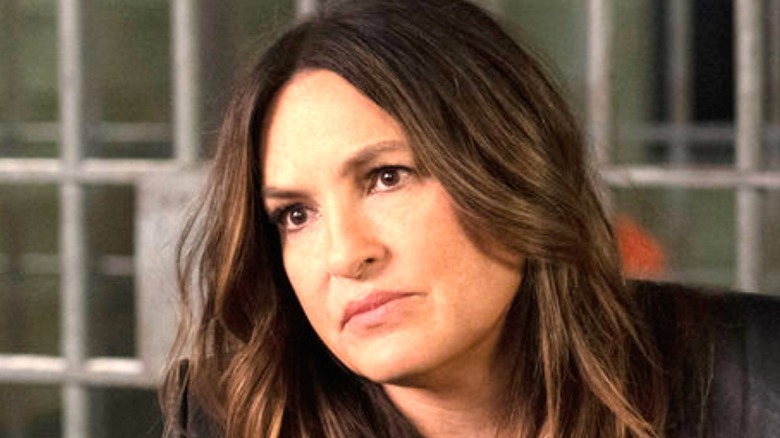 Virginia Sherwood/NBC
With over 500 episodes, "Law & Order: Special Victims Unit" is one of the most popular police procedural dramas of all time. Now in its 23rd season, the Dick Wolf production has been on the air since 1999, and fans have been shipping Bensler ever since. Indeed, viewers have been following the will-they-won't-they ship of Captain Olivia Benson (Mariska Hargitay) and Detective Elliot Stabler (Chris Meloni) for years, and the promo video for Season 23 Episode 9 of "SVU" has Bensler fans freaking out.
The upcoming episode will be a two-hour crossover between "SVU" and "Organized Crime," Stabler's spin-off series. The former partners will be reunited as Benson deals with the betrayal of defense attorney Rafael Barba (Raúl Esparza), who reveals that he is considering defending the man suspected of murdering Stabler's wife.
One brief moment in the promo for this highly-anticipated crossover offered Bensler fans a potentially huge moment for their favorite "Law & Order" duo.
The Law & Order crossover promo teases a sweet Bensler moment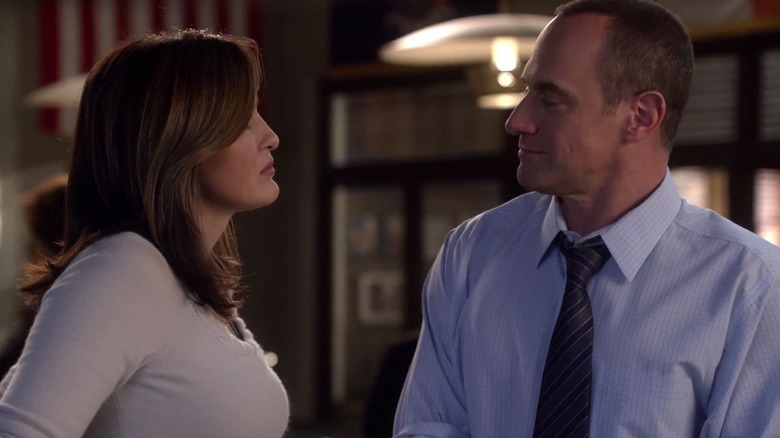 NBC
Bensler fans have taken to Twitter to share their reactions to the "SVU" and "Organized Crime" crossover promo. The video shows Benson and Stabler in the car together, seemingly discussing the emotional case revolving around his late wife. "Whatever happens, we're gonna take it one step at a time," she says as the video cuts to them holding hands.
The tender moment had fans keyboard-smashing, sharing excited GIFs, and all-around losing their minds. "IF THOSE ARENT THEIR HANDS I WILL SUE SOMEONE FOR THIS PROMO," exclaimed @_adazzlinghaze. "Explain to me how these two have had me in a choke hold since 1999, I am a grown a** woman who started watching when I was 14," gushed @EowynBerg38. "I am (losing) it over a second hand hold... SEND HELP PLEASE!! I may not survive this! Ugg Mom and Dad honestly!"
Many fans echoed this sentiment, laughing at themselves for being so excited over a potentially platonic, reassuring hand squeeze between long-time friends. Bensler fans will just have to wait and see what comes of that moment.