Mariska Hargitay Refuses To Watch This Major Law And Order: SVU Episode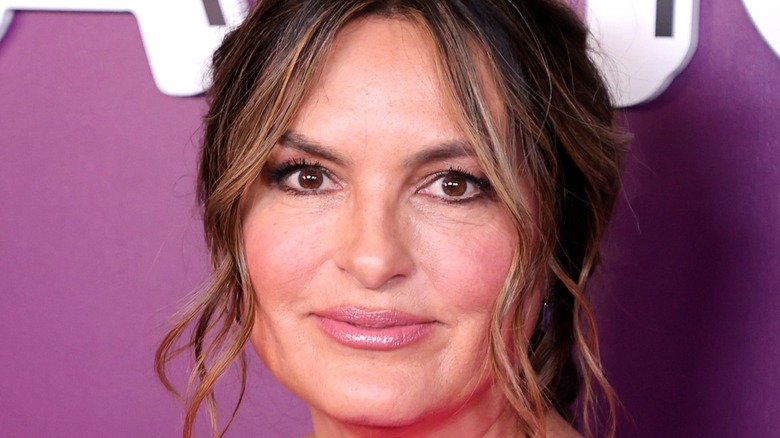 Theo Wargo/Getty Images
For over 20 years, Mariska Hargitay has been playing the iconic role of Olivia Benson on NBC's "Law & Order: Special Victims Unit." There have been hundreds of episodes featuring Benson in all her SVU glory, often tackling subjects that are too difficult or personal for some viewers to bear. In fact, there's one episode in particular that even Hargitay can't bring herself to watch, but not for reasons that you'd think. 
"They sent me the link so many times and I was actually too nervous to watch it," Hargitay explained on "Live With Kelly and Ryan" back in October. The episode in question was filmed earlier this year and left a deeply emotional mark on Hargitay. "I was so nervous coming to work this day," she recalled. 
So what could be causing the "Law & Order" legend to avoid watching this specific "SVU" episode? And why did it have such an emotional toll on her?
Mariska Hargitay can't watch SVU's 500th episode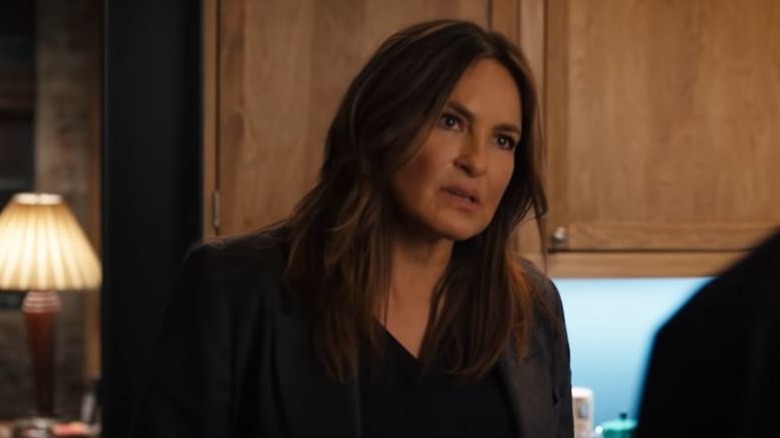 NBC
While some people avoid watching "Law & Order: SVU" because of the disturbing or all-too-familiar subject matter, Mariska Hargitay has a different personal reason for avoiding the 500th episode that aired back in late October. 
"Obviously I've been doing this show for so long and Olivia Benson is in me, but I think that the idea of the 500th episode was so much pressure or something on me," Hargitay explained during her "Live With Kelly and Ryan" appearance. "It's a marathon and you're on the hamster wheel of lines, lines, lines, lines, lines, cuts, cuts, cuts, edits, new scripts," she said. "Some episodes aren't quite as difficult, but for me, this was sort of like this moment to take in what we've made, what we've created."
The 500th episode of "SVU" aired on October 21 and featured the return of Christopher Meloni's Elliot Stabler and Danny Pino's Nick Amaro. Hargitay is expected to keep portraying Benson until at least Season 24, which is when her contract is reportedly up. "I'm in it for the long haul," she once told reporters in June 2018 (per The Hollywood Reporter). "I said, 'You keep writing like this, I'll stay for 25 years.' Why would I leave? I'm so grateful."