Marley Shelton Explains Her Character's Unique Bond To David Arquette And The Scream Universe - Exclusive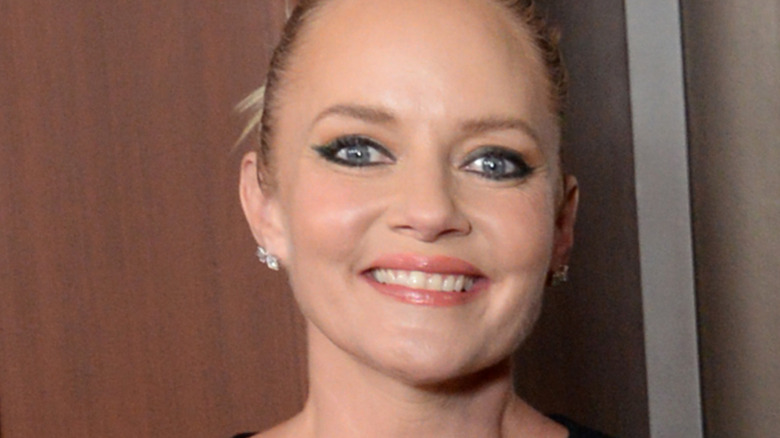 Vivien Killilea/Getty Images
Back in "Scream 4," Marley Shelton became the new deputy in Woodsboro. David Arquette took what could have been a run-of-the-mill deputy character to icon status in the first "Scream" and beyond. Sufficed to say, Shelton had a lot to live up to when she took on the role of Deputy Judy Hicks a decade ago. Fans couldn't help but love Hicks as she displayed some of the adorkably endearing naivety that Dewey had back before Ghostface brutally stabbed him multiple times. Hey, it's only natural that being victimized by numerous iterations of the same serial killer would harden a guy. And though Dewey became a bit more jaded than his 1996 carefree self over the years, we had Hicks to fill in the void. Now, both characters are back for another round of Ghostface shenanigans in the franchise's fifth installment titled "Scream." 
During an exclusive interview with Looper, Marley Shelton told us what it was like picking up where David Arquette's Dewey left off and what it was like working with Woodsboro's most iconic deputy. She also discussed how she and her onscreen son Dylan Minnette formed their mother-son relationship. 
From deputy to sheriff — and the man who inspired it all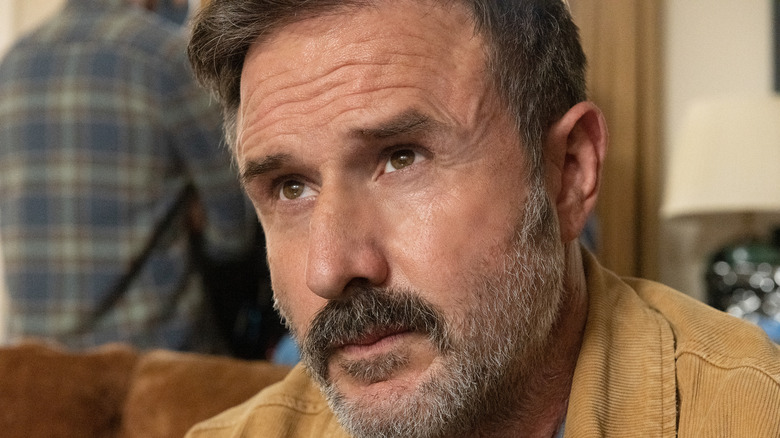 Paramount Pictures
On whether it was nerve-wracking to take on a similar role to Arquette's Dewey, and if he gave Shelton any advice, she said with a laugh, "Well, first of all, I'm no longer deputy Judy Hicks. I am Sheriff Hicks. I am now the boss lady." She added, "I got promoted since the last movie, and they're big shoes to fill, I must say. I think Judy, she loves being a cop so much. She loves her job in law enforcement, and I think she's thrilled to have the Sheriff's hat on." Worried about spoiling the film's plot, she noted, "I'm not going to give anything away plot-wise about David's character's reaction to my status, but I can speak for myself, I can speak for Judy that she loves it."
Shelton had nothing but lovely things to say about the OG Woodsboro deputy. "Oh, I think David is incredible. He's so talented and such a great guy," she said. "I was a huge fan of his character, watching the 'Scream' movies like everyone else in the theater. When I got to be a part of 'Scream 4,' I was over the moon and a little bit starstruck with David and Courteney [Cox] and Neve [Campbell]."
Teen scream queens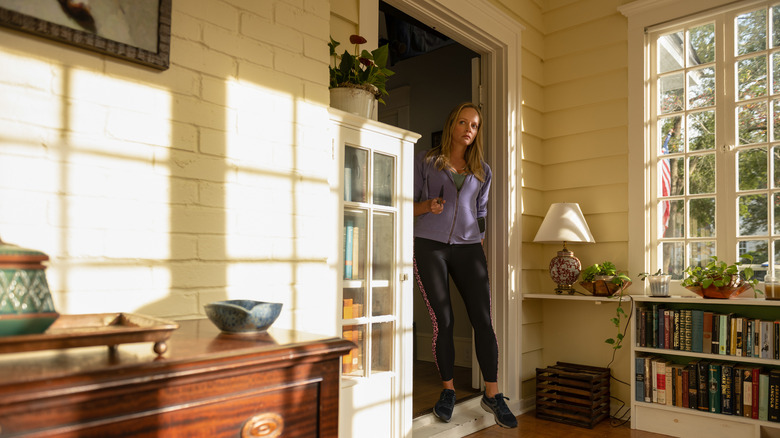 Paramount Pictures
When it comes to the Woodsboro teenagers, we don't get a whole lot of interaction between them and their parents. Let's face it: Plenty of the massacred teens would have survived Ghostface's onslaught if they were a bit more active in their children's lives while a killer was on the loose. However, Sheriff Hicks and her son Wes [Dylan Minnette] have one of the deepest parent-teen relationships explored in the series.
Shelton praised the "Scream" script when it came to working with Minnette to develop that bond. She said, "I think it was pretty built into the story that Dylan's character is somewhat of a mama's boy, and I'm an overprotective helicopter mom and an uber cop — so that's a pretty hardcore combination for any kid to have to deal with. I think we just took that and ran with it."
"Scream" (2022) is now playing exclusively in theaters.