Neve Campbell And David Arquette Choose The OG Scream Characters They Wanted To See In Scream 5 - Exclusive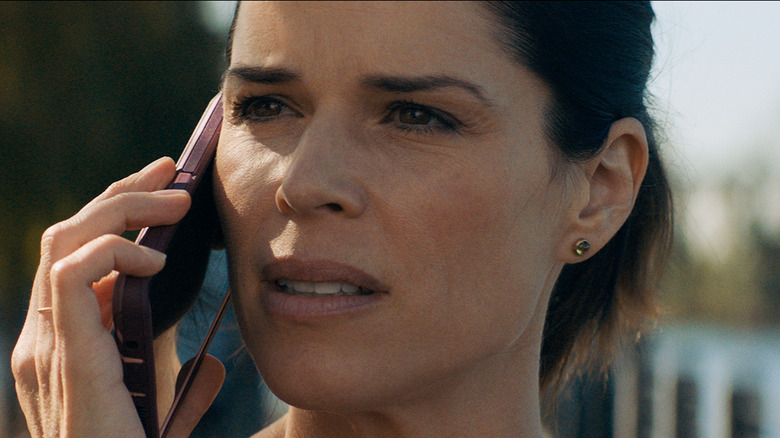 Paramount Pictures
It's rare for slasher movies to keep a good chunk of their main characters alive for over four films — but then again, "Scream" isn't your typical horror franchise. Luckily for fans of the series, Sidney (Neve Campbell), Dewey (David Arquette), and Gale (Courteney Cox) survive long enough in the series to grace our screens for the franchise's fifth film titled "Scream."
That's right. To honor OG "Scream" director Wes Craven, directors Matt Bettinelli-Olpin and Tyler Gillett decided to pay homage to the man who started it all with something that the movie dubs a "requel." It's not really a remake or reboot, but it's more than just a sequel. The film honors the original "Scream" format while also setting up the franchise for a future. Of course, that doesn't mean the movie doesn't feature our beloved legacy cast.
During an exclusive interview with Looper, Neve Campbell and David Arquette chose the OG "Scream" characters they would have liked to see in the fifth film.
The forgotten sister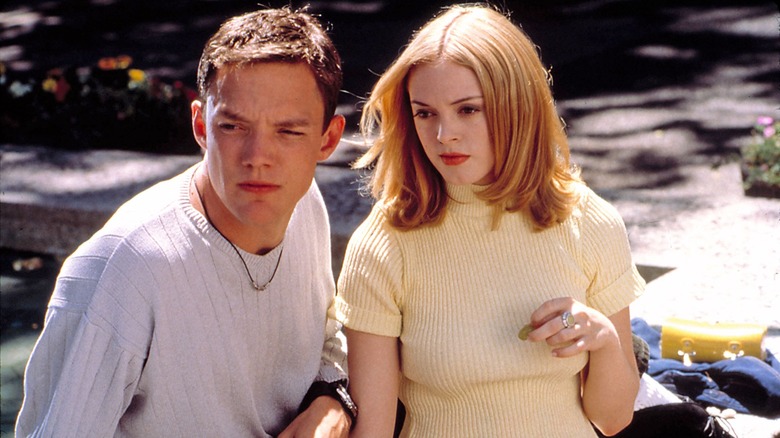 Paramount Pictures
On whether there's someone from the original cast that either Arquette or Campbell would have liked to have come back for any kind of role in "Scream," Arquette had some thoughts. He quickly chimed in with, "Well, Rose [McGowan] – my sister, Tatum. I mean, of course that's like..." Campbell added, "He lost his sister." Arquette has a great point given the fact that we never hear mention of Tatum again after her fateful garage door mishap. Justice for Tatum!
Campbell has her own fan favorites as well. She said, "I think there's always ... The fans always talk about Stu because he was ... I mean, Matt Lillard — just an amazing actor and had so much fun with the role that I think people always wish they could see that character again." We certainly need more of Stu's interesting ... tongue olympics. 
At the joke that the next film will have to be an actual haunting to get the OG "Scream" cast back, Campbell agreed with a laugh. Well, there you have it. We need Ghostface with an actual ghost face. Who wants Stu to haunt Woodsboro once more?
Back to Stu's old digs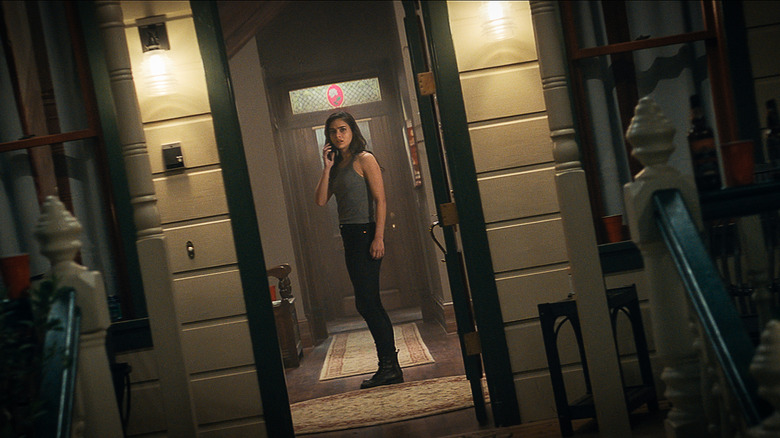 Paramount Pictures
However, while we don't get a Stu cameo in the fifth film, fans do get a small slice of the unhinged killer. On her favorite moments from the film, Campbell said, "What's nice about this one is we go back to Stu's house. We go back to the original house, which I think is going to be really fun for the fans, and it certainly was moving for us." She added, "It was like [a] major flashback when I walked back on that set because the set decorators were phenomenal, and they built it identical to the original house. I think that's going to be fun for people." Most fans would agree that it was a nice surprise. 
Arquette's favorite moment from the series has personal significance to the actor. He explained, "I got to work with my father in 'Scream 2,' so that was amazing, to be able to share a screen with him before he passed."
"Scream" is now playing exclusively in theaters.