Where Is The Cast Of Scream Today?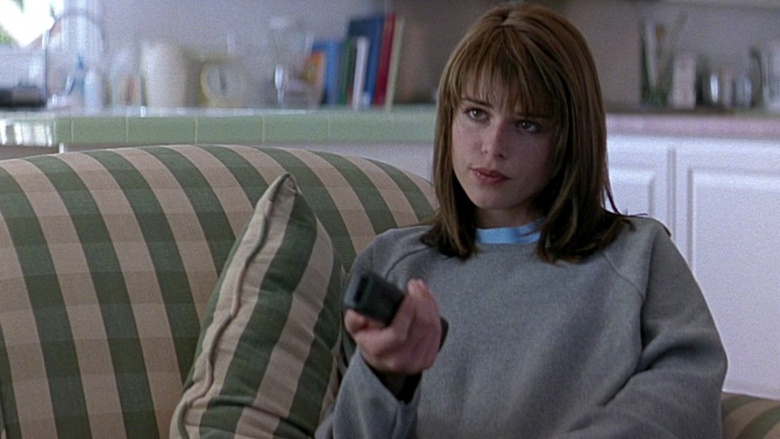 Getty Images
Hard as it may be to believe, Scream is about to celebrate its 20th anniversary. Which begs the question: what has the cast been up to over the last two decades? Some went on to win awards, some have struggled to find work, and others have fallen somewhere in between. See who made it big—and who's still trying—in our look back at the first installment in one of Hollywood's all-time biggest horror franchises.
Neve Campbell (Sidney Prescott)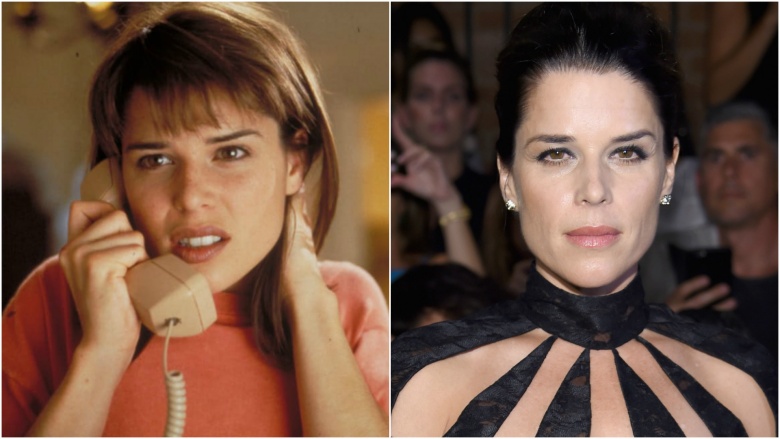 Dimension Films / Getty Images
Campbell remained with the Scream franchise for all three sequels, including 2011's Scream 4. She also stuck with the remaining seasons of her hit series Party of Five, which wrapped up its Golden Globe-winning run in 2000. Outside of those hits, however, her career's been a little patchier. She's appeared in a handful of movies, including critically acclaimed turns in Robert Altman's The Company and When Will I Be Loved. Television, though, seems to be where she truly found her footing. After a couple of guest spots and canceled TV shows—among them Medium and The Philanthropist—she's more recently landed high-profile guest spots on hit shows such as Grey's Anatomy and Mad Men. You can also currently catch her on the hit Netflix series House of Cards.
On the personal side, Campbell has divorced twice since Scream came out—first from actor Jeff Colt in 1998, then from another actor, John Light, whom she married in 2007 and divorced in 2011. She and her current partner—yep, another actor, JJ Field—welcomed a son in 2012.
Courteney Cox (Gail Weathers)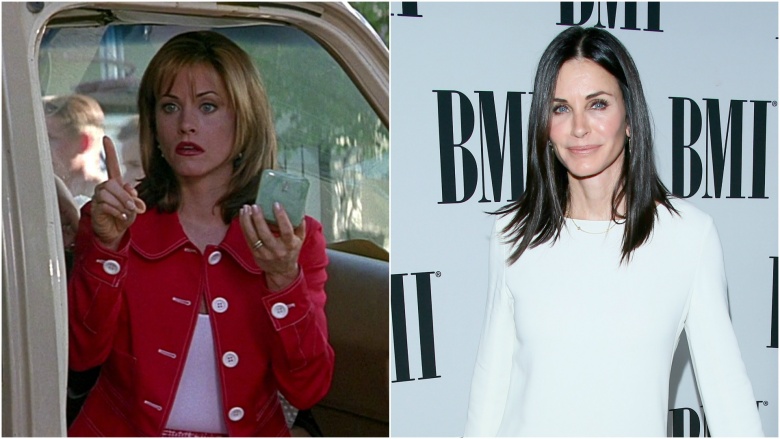 Dimension Films / Getty Images
Much like Campbell, Cox reprised her role as pushy news reporter Gail Weathers in the subsequent Scream sequels. Much like Campbell, too, Cox stuck by her insanely popular series, Friends, until it ended its 10-year, bajillion-dollar run in 2004. Cox's post-Scream career stumbled out of the gate. Her first major gig, the FX tabloid drama Dirt, was panned by critics and canceled after two seasons. But a popular guest spot on Scrubs led to a starring role on the ABC comedy Cougar Town, which earned her critical acclaim and a Golden Globe nomination. Low ratings led ABC to cancel the show after three seasons; however, TBS rescued the cult comedy and kept it alive through the end of season 6.
Beyond her hilarious, on-point performance as Weathers, Cox will forever be linked to the Scream franchise as it was where she met her husband, David Arquette. The couple married in 1999 and share a daughter, Coco, born 2004. Much to the heartbreak of millions of millennials, Cox and Arquette separated in 2010; however, Cox has stated in recent interviews that she and Arquette remain best friends. And speaking of Arquette ...
David Arquette (Deputy Dewey Riley)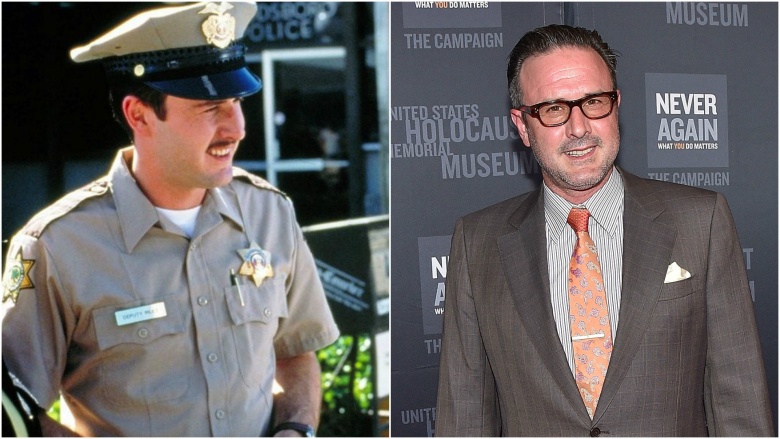 Dimension Films / Getty Images
Also a Scream lifer, Arquette continued to play the affably dopey Deputy Dewey in Scream 2, 3 and 4. In between those movies, his career has been a bit of a head-scratcher. While he gained even more popularity opposite Drew Barrymore in the 1999 romantic comedy Never Been Kissed, subsequent roles tended to come in the types of movies you'd typically see nowadays in a discount DVD bin at Best Buy—we're talking Eight-Legged Freaks, Ready to Rumble and See Spot Run. TV has been a bit kinder to Arquette over the years; he's appeared on everything from Pushing Daisies to the Crackle series Cleaners and Dancing with the Stars.
In the last few years, however, Arquette has mostly made headlines for his personal battles with addiction. He entered rehab in 2011, shortly after his split from Cox, amid rumors that he was struggling with alcohol and depression following his separation. He admitted to relapsing in 2013; however, The Washington Post reported in 2015 that he was sober. Amid the drama, Arquette married his girlfriend, Christina McLarty, that year. They have a son, Charlie, born in 2014.
Skeet Ulrich (Billy Loomis)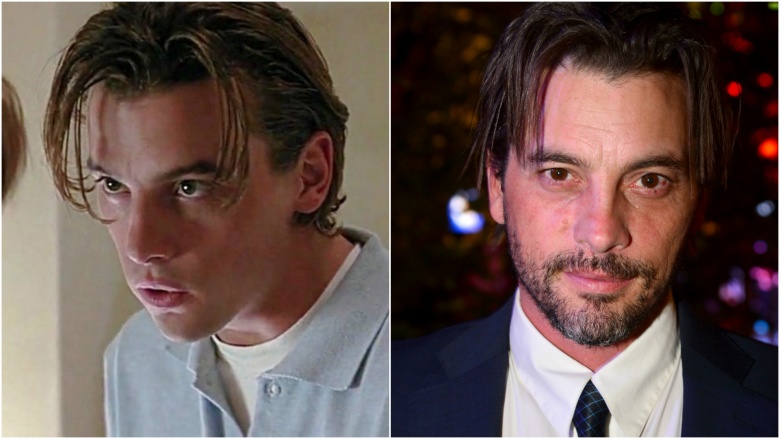 Dimension Films / Getty Images
Possibly because Billy Loomis was one of the scariest teenagers of all time, Ulrich's career on the big screen was insanely short-lived; his only major role of note was a very small one, in the Oscar-winning dramedy As Good As It Gets, in which he played one of the people who robbed Greg Kinnear's character. He's since made a handful of appearances on television, including the cult favorite Jericho and various crime dramas like CSI: NY and the Law & Order spinoff Law & Order: LA. He returned to horror in 2016 with a role in the movie Escape Room.
Ulrich has been married and divorced twice. In 2013, Radar Online reported that he owed over $284,000 in child support to his first ex-wife, British actress Georgina Cates, with whom he has two boys.
Matthew Lillard (Stuart)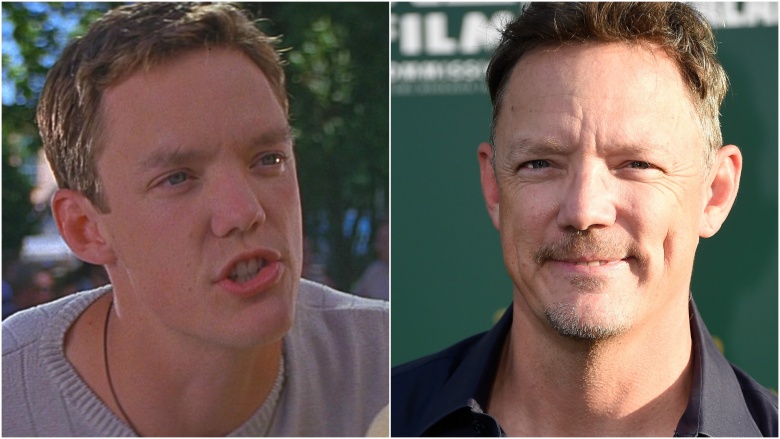 Dimension Films / Getty Images
Lillard gained a bit of street cred after Scream thanks to a starring role in the cult indie drama SLC Punk. His career quickly took a turn into teenage dramedies like She's All That and Summer Catch, followed by a stint as Shaggy in the live-action Scooby-Doo movies. Ironically, Lillard got the last laugh with Scoobs; he's voiced the role of Shaggy Rogers in various iterations through 2016. He's also made a few notable appearances in prestige movies and TV shows as of late, including The Good Wife, The Bridge and the Oscar-winning The Descendants, suggesting a full-fledged comeback might be in the makings. Case in point: Lillard announced on Twitter in April that he will be appearing on Showtime's much-anticipated Twin Peaks revival. "I play someone epic," he wrote. Awesome.
Lillard has been married to his wife Heather Helm since 2000. They have three children together—two girls and a son.
Jamie Kennedy (Randy)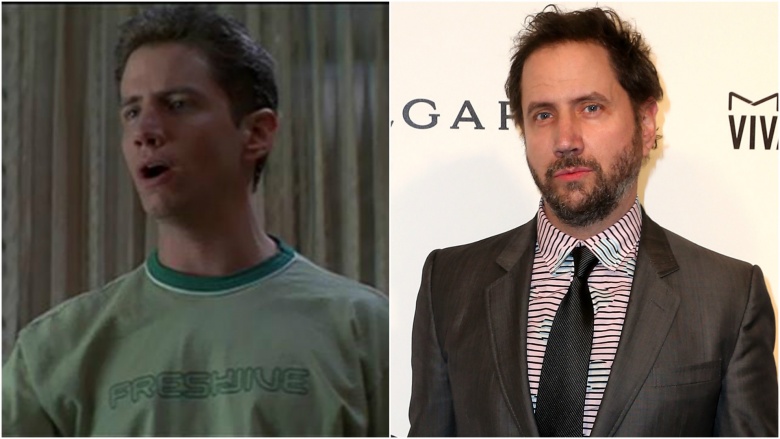 Dimension Films / Getty Images
For a couple of years, Kennedy seemed like he was poised for a successful movie career: roles in movies like As Good As It Gets, Three Kings and Boiler Room certainly kept his profile high enough. Heck, even Malibu's Most Wanted made a bit of money, despite mediocre reviews.
And then came 2005's Son of the Mask, a bizarre and utterly unnecessary sequel to the classic Jim Carrey comedy The Mask. The film was a colossal disaster with critics and audiences, earning just $17 million domestically against an $84 million budget. It also "earned" Kennedy two Razzie nominations, including one for Worst Screen Couple, which he shared with "anybody stuck sharing the screen with him." Ouch.
Things kind of fizzled out from there, although he did make headlines a few years back for appearing on Ghost Whisperer and briefly dating its star, Jennifer Love Hewitt. He also became the subject of internet infamy when a disastrous New Year's Eve special he hosted on local television in Southern California went viral in January 2013.
Rose McGowan (Tatum Riley)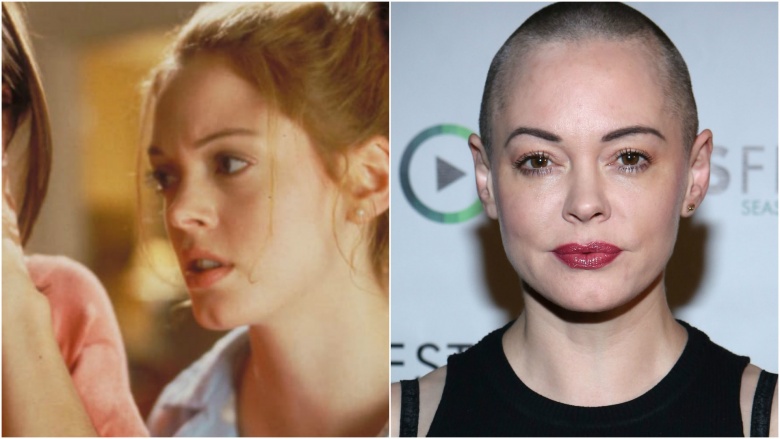 Dimension Films / Getty Images
After co-starring in the teen comedy Jawbreaker, McGowan became best known for replacing Shannen Doherty on the WB supernatural dramedy Charmed, where she remained through the series finale in 2006. From there, she went on to appear in the Grindhouse movies by director Robert Rodriguez, to whom she was very briefly engaged. Other high-profile roles include guest spots on Nip/Tuck and Law & Order: Special Victims Unit.
McGowan, who was also engaged to Marilyn Manson at one point, made headlines in the last few years for controversial comments she made about sexism in Hollywood, alleged misogyny in the gay male community, and Caitlyn Jenner receiving an honor at Glamour magazine's Women of the Year awards. She has since clarified her remarks on both accounts. McGowan—who in 2007 was the victim of a horrifying car crash—filed for divorce from her husband of two years, David Leavitt, in February 2016.
W. Earl Brown (Kenny Jones)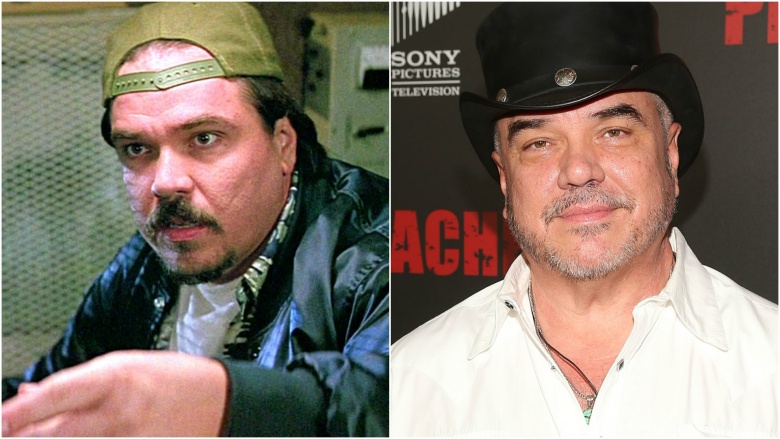 Dimension Films / Getty Images
After playing Gail Weathers' food-loving cameraman Kenny, W. Earl Brown became one of the quintessential "hey, it's that guy!" actors, thanks to endless roles on television and in movies. Arguably his most famous roles remain Dan Dority, Al Swearengen's close confidant and partner on the beloved HBO drama Deadwood, and Cameron Diaz's mentally challenged brother, Warren, in the 1998 comedy There's Something About Mary.
Brown has gone on to appear in a wide range of television shows over the years, including recent stints on American Crime and True Detective. He's been married to his wife Carrie since 1989. They have one child.
Henry Winkler (Principal Himbry)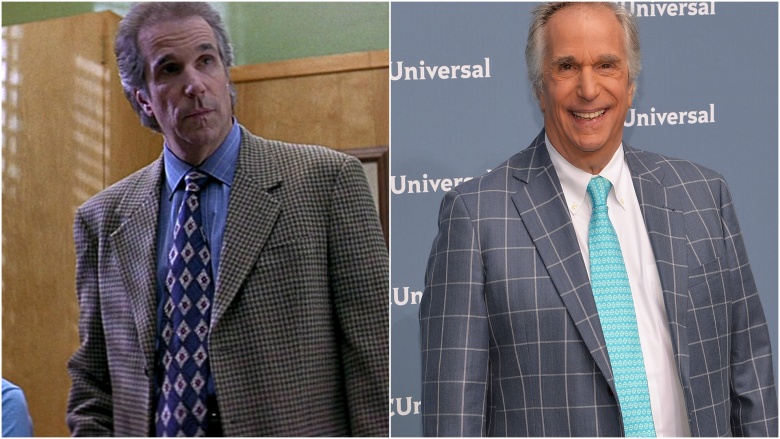 Dimension Films / Getty Images
Thanks to his iconic role on the '70s sitcom Happy Days, Winkler could have quit the business after his brief cameo in Scream and remained one of Hollywood's most recognizable actors. Fortunately for all of us, his career remains in full swing. He's managed to introduce himself to a whole new generation of television audiences along the way, on shows like Arrested Development, Parks and Recreation and most recently Royal Pains, which ended its run in 2016. He and his wife Stacey have been married since 1978.
Drew Barrymore (Casey Becker)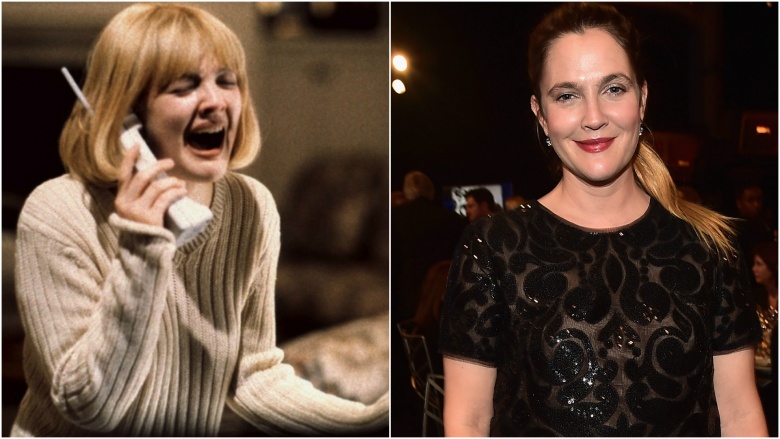 Dimension Films / Getty Images
Although Casey Becker famously died at the beginning of the movie, Scream came at a moment when Barrymore's once-moribund career was already in full comeback mode—and after it hit theaters, she continued her ascension to '90s rom-com queen—arguably exemplified by her role in Adam Sandler's The Wedding Singer in 1998. Mixing dramas like Riding in Cars with Boys and blockbusters like the Charlie's Angels movies along the way, Barrymore went on to star in Never Been Kissed, First Dates and Music and Lyrics, among many other movies you'll secretly catch yourself watching on a lazy Saturday afternoon. She was also married to MTV star Tom Green for about a year, but we won't get into that one right now.
After winning acclaim, an Emmy nomination and Golden Globe for the HBO television drama Grey Gardens in 2009, Barrymore's career slowed down considerably, likely due to the two children she welcomed with her now-ex husband, Will Kopelman, from whom she split in April 2016. On the bright side: it was announced one month before her split from Kopelman that Barrymore would be starring opposite Timothy Olymphant in the upcoming Netflix comedy series Santa Clarita Diet.
Liev Schreiber (Cotton Weary)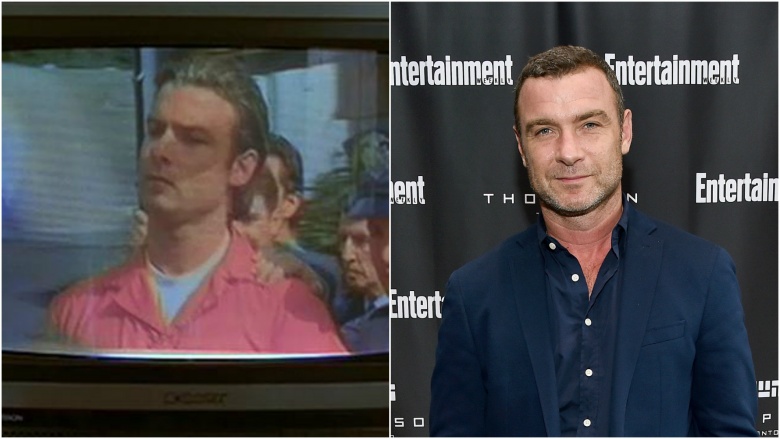 Dimension Films / Getty Images
Although his character, Cotton Weary, only appeared in news footage in the first movie, Schreiber went on to play a more prominent role in Scream 2 and 3. Overall, whether in the movies, on television or the Broadway stage, Schreiber has become one of Hollywood's more acclaimed and respected actors over the last 20 years. He received an Emmy nomination in 2000 for playing Orson Welles in the TV movie RKO 281. A few years later, he won positive reviews—not to mention a Tony award—in the Broadway revival of Glengarry Glen Ross. He's since appeared in a number of movies, including The Manchurian Candidate, Salt and X-Men Origins: Wolverine. He currently stars in the Showtime drama Ray Donovan, for which he's received two Emmy and three Golden Globe nominations, respectively.
Although never married, he's been dating Oscar-nominated actress Naomi Watts since about 2005. They have two sons together.
Roger L. Jackson (Voice of Ghostface)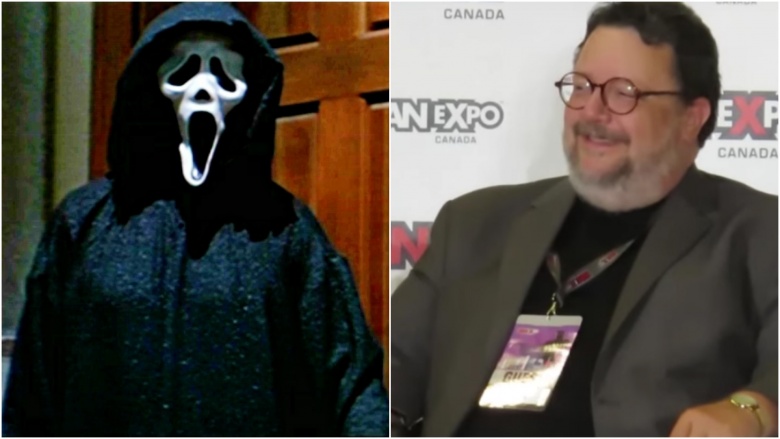 Dimension Films / YouTube
Given how effectively he scared the you-know-what out of movie audiences using only his voice, it should come as no surprise that Roger L. Jackson has kept very busy as a voiceover actor in the last 20 years. He provided the voice for the Ghostface killer in all three of the Scream sequels, and has appeared in an endless number of TV series and video games. Hilariously enough, beyond Scream, he's arguably best known for voicing the character Mojo Jojo on the popular children's animated series The Powerpuff Girls.