This Is Where Mayor Of Kingstown Is Actually Filmed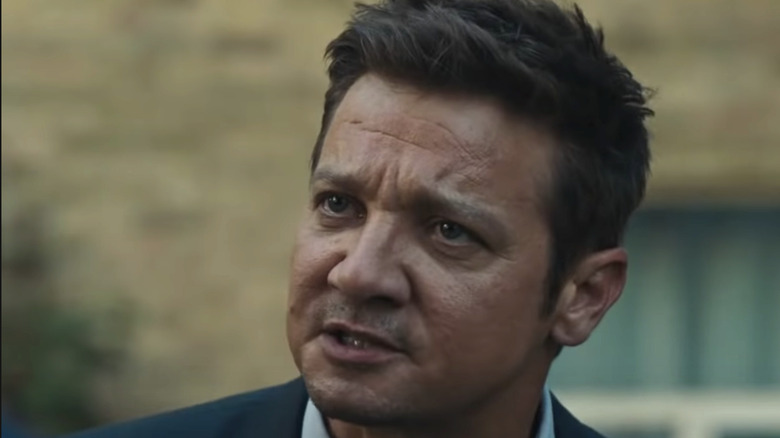 Paramount+
While Taylor Sheridan started his career in Hollywood as a performer, he rose to fame for his writing work, garnering acclaim for films such as "Hell or High Water" and "Sicario." He's also directed a few projects, including the 2017 film "Wind River," which stars Elizabeth Olsen and Jeremy Renner.
Fans of Sheridan were thus excited to learn that he would be re-teaming with Renner once again, this time on the television side of things. Having found success in the medium with the Paramount series "Yellowstone" and "1883," Sheridan's next series, titled "Mayor of Kingstown," sees Renner playing Mike McLusky, the mayor of the town of Kingstown, which relies on a prison for the town's revenue.
While viewers of the show have had many questions, one of them is where the show is filmed. The town of Kingstown, where the series is set, cites the city as being located in Michigan; however, the state of Michigan does not have a Kingstown. This is where "Mayor of Kingstown" is actually filmed.
Mayor of Kingstown is filmed in Canada, not Michigan
"Mayor of Kingstown," while set in the state of Michigan, is shot in the city of Toronto in Canada (via Decider), one of the most popular cities for North American filming productions. Toronto is located in the province of Ontario, though, which shares a border with the state of Michigan — with Toronto only being a 4-hour drive from Detroit (per Trippy).
However, the show shooting in Ontario has more significance than simply being close to Michigan. Hugh Dillon, who co-created the show alongside Taylor Sheridan (and plays Sheriff Donnie Haskell on "Yellowstone"), hails from Kingston, Ontario, the town that the fictional Kingstown is based on (via Men's Health). The real-life town of Kingston has nine prisons, though the fictional Kingstown has seven (via The Kingston Herald). Kingston is roughly a three-hour drive from Toronto, according to Trippy.
"Mayor of Kingstown" just finished Season 1, and is available to stream on Paramount+.