Mayor Of Kingstown Season 2 - What We Know So Far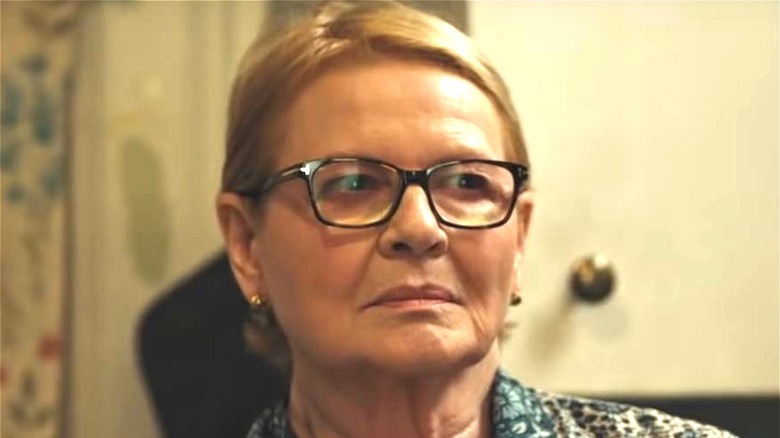 Paramount+/YouTube
Season 1 of "Mayor of Kingstown" ends with a bang, begging the question: Are there enough story arcs left open-ended to warrant a Season 2? The series, created by "Yellowstone" co-creators Taylor Sheridan and Hugh Dillon (who also plays Ian), is set in Kingstown, Michigan, where there are seven prisons within a 10-mile radius. The show stars Jeremy Renner as Mike McLusky, whose family is involved in the "business of incarceration." Mike's job is to serve as a go-between amongst the prisoners, their families, law enforcement, and the heads of the warring factions behind bars.
Mike is tethered to the Rust Belt town, a violent, bleak hellscape where misery loves company. He longs to escape Kingstown, but the brutal murder of his brother, Mitch (Kyle Chandler), forces Mike to step up, wrangling deals to keep the lid on a powder keg and brokering peace between people just looking for any excuse to act on their darkest impulses. Further complicating Mike's life is his strained relationship with his mother, Miriam (Dianne Wiest), and an old adversary who wants to use him to further a mysterious agenda.
"Mayor of Kingstown" explores the racial inequalities of the American corrections system, and it raises interesting questions about cyclical violence and how it erodes empathy, desensitizing those surrounded by violence to the horrors of it. Season 1 is a slow burn that ends with a shocking uprising that promises to change the lives of everyone involved. Here's everything we know about "Mayor of Kingstown" Season 2.
Updated March 15, 2022: This article has been updated to include Season 2's confirmation.
What is the release date of Mayor of Kingstown Season 2?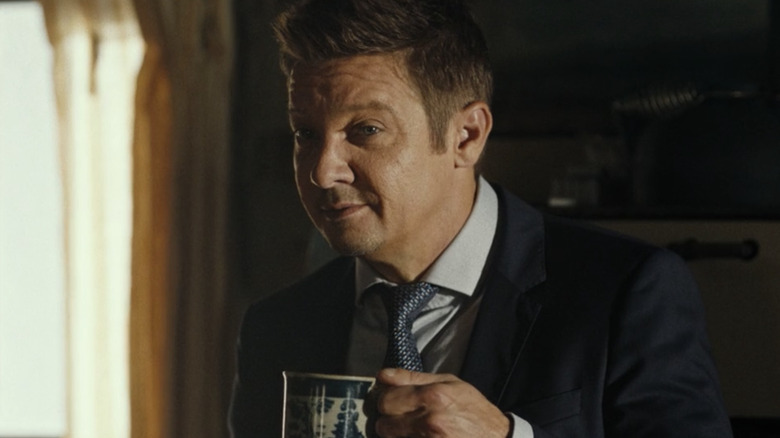 Paramount Network/Paramount+
Variety announced that "Mayor of Kingstown" was renewed for a second season on February 1, 2022, less than a month after the Season 1 finale aired. However, the announcement was absent a release date, leaving its production timeline up to guesswork.
Currently, Sheridan's "Kansas City," starring Sylvester Stallone as an NYC mobster who takes over the organization's western territory, is set to begin filming in March. The multihyphenate creative, who seems to have a record of only working on one season of a series at a time, is relinquishing some control over his projects. Nevertheless, he's still penning episodes for two other series, including "Lioness" about a female CIA operative and "Land Man" about the oil boom in West Texas (via Deadline).
Although "Yellowstone" hasn't yet been officially renewed for a fifth season, Deadline also reported production would begin in May. While it's not a hit with critics, "Mayor of Kingstown" has an average audience score of 86% on Rotten Tomatoes (32% approval among critics). The show's debut was viewed by 2.6 million, according to Variety, suggesting there's some demand among its viewership for its imminent return. With all of that said, "Mayor of Kingstown" could start production in late summer or fall 2022 and, at the earliest, have new episodes premiere in 2023.
Who will be in the cast of Mayor of Kingstown Season 2?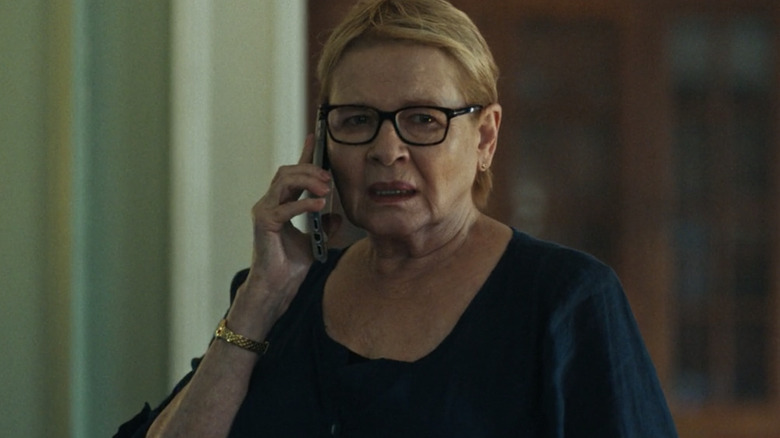 Paramount Network/Paramount+
The show's producers likewise have yet to confirm who will reprise their roles from Season 1 upon the return of "Mayor of Kingstown." That said, while "Mayor of Kingstown" includes a sprawling ensemble cast, the show rests squarely on the shoulders of Jeremy Renner. The New York Times noted that, during a November interview, the "Hawkeye" star appeared convinced there were more seasons of "Mayor of Kingstown" in his future. The same can't be said for the rest of the cast, who seem largely dispensable or underutilized. After it's revealed that Kyle Chandler's Mitch doesn't make it past the first episode, all bets are off. Sadly, Oscar winner Dianne Wiest, who plays matriarch Miriam McLusky, doesn't get much screen time either. But, if Season 2 delves into the origin of the fractured relationship between Mike and Miriam, that could change.
Likely to return for a sophomore season is "The O.C." alum Taylor Handley as Kyle McLusky because, well, it would be too tragic for Mike to lose two brothers, especially one with a baby on the way. There's also Mike's Girl Friday, Rebecca (Nichole Galicia), Season 1 stand-out Bunny (Tobi Bamtefa), and homicide detective Ian (Hugh Dillon). With the series a revolving door of criminals, doomed prison guards, and cops who aren't long for this world, there are ample opportunities to introduce new characters in addition to the likely return of these memorable supporting stars.
What is the plot of Mayor of Kingstown Season 2?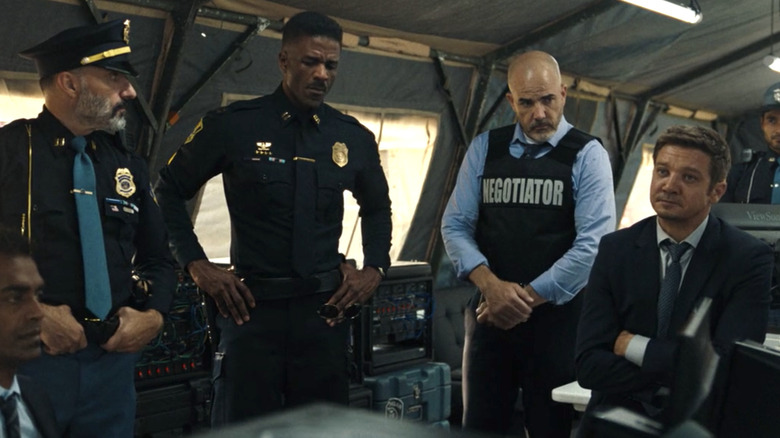 Paramount Network/Paramount+
On "Mayor of Kingstown" Season 1, backstories for the central characters are more implied than explained. While early episodes introduce Mike and Mitch as self-professed advocates for prisoners, this premise is quickly abandoned as Mike deals with endless ongoing vendettas.
How did the McLuskys acquire their power and influence? What is Mike's past relationship with Milo Sunter (Aidan Gillen)? How does Mike, a convicted felon, have unfettered access to crime scenes? What causes Miriam to sever ties with her eldest sons other than their choice of vocation? How can Mike possibly escape the repercussions of murdering a house full of criminal bikers and not suffer any consequences? How does the town recover from the bloody aftermath of the prison uprising, and how is Mike culpable? These are questions that Season 2 needs to address instead of just stringing together a series of violent confrontations between those who yield power and the subjugated.
"Yellowstone" provides motivation for horrific acts: family, land, legacy, and loyalty. But, in this Taylor Sheridan-verse show, aside from revenge, the motivations behind the actions of the characters of "Mayor of Kingstown" remain unexplored. It feels like Sheridan has planted the seeds for story arcs that will come to fruition moving forward; viewers will just have to wait and see them flourish.